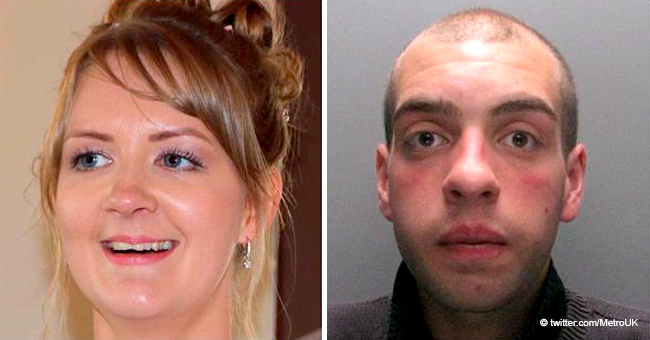 Heroic Mom of Two Lost Her Life Saving Son from the Path of Killer Driver, Court Heard
In what has been termed "a last act of care," a heroic mother from North Yorkshire saved her son from being killed by a driver with bad eyesight. Sadly, she lost her life in the process.
A 29-year-old wife and mother-of-two, Shantelle Kirkup, was hit and killed by a 37-year-old man, Stuart Levy, due to the latter's "utterly dangerous and cavalier attitude." Levy, who had lost 50% of his eyesight to a brain hemorrhage, was driving without his glasses and ended up hitting the mother and her son.
On the fateful day, Mrs Kirkup was out with her family; her husband took their son, Jaxon, to a dinosaur show while she got birthday gifts for their daughter, Jemima. They reconvened, got ice cream together and proceeded to cross the road when the horrific incident happened.
Levy had just undertaken another vehicle as he approached the crossing; he didn't pay attention to the traffic signs and only reacted when it was already too late.
He hit the 29-year-old mother with his Ford Focus, but the mom, who was holding her son before the incident, was able to propel him forward, which probably saved his life.
By a stroke of luck, the father and daughter crossed before the mother and son. Perhaps the casualties would have been more if they all crossed the road at the same time.
Not realizing the enormity of what had happened, Shantelle's husband, James Kirkup, who witnessed the whole incident, went to stop the driver who he presumed was trying to bail. Then he realized his wife and son were lying on the road, and it hit him.
The mother and son were rushed to the hospital; while the latter suffered a badly broken leg, the mother-of-two lost her life.
The police arrested Levy, and upon questioning, said he was wearing his glasses and the family crossed while the light was green. However, these were found to be untrue by the court, as his glasses were discovered at his ex's home and the family crossed while the light was on amber.
He later admitted to causing death and serious injury by dangerous driving and was sentenced to five years and four months in prison.
In a related story, a mother miraculously saved her son from being crushed by a truck after they both got knocked off of their motorcycle. A combination of reflex, motherly instincts, quick thinking, and luck by the mother prevented her son from suffering a fatal end.
Please fill in your e-mail so we can share with you our top stories!