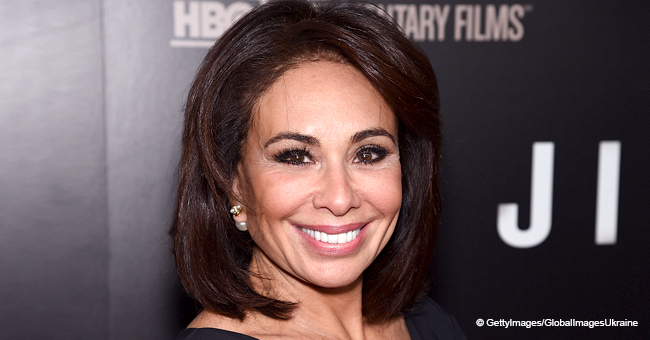 Jeanine Pirro's Weekend Show on Fox News Will Be Pre-Empted for Second Straight Week
The Fox program "Justice With Judge Jeanine" is absent from the screens for the second week in a row after the hostess, Jeanine Pirro, made negative comments about the Islamic faith of Congresswoman Ilhan Omar.
Pirro was suspended after making a comment during her transmission on March 9, in which she questioned the patriotism of Congresswoman Ilhan Omar based on her religion. Pirro's words were considered as Islamophobic, even by some people within the network.
The suspension of the host by the Fox network was going to last only two weeks, according to this, Pirro is scheduled to return on Saturday, March 30. However, CNN reports that its space in the network lists for Saturday has been replaced by another program.
In the same way as other commentators on the Fox News channel, Pirro has continuously supported President Donald Trump. He has thanked her openly for her comments in favor of his management and recently used his Twitter account to ask Fox to rejoin her programming list.
"Bring back @JudgeJeanine Pirro," he wrote. "The Radical Left Democrats, working closely with their beloved partner, the Fake News Media, is using every trick in the book to SILENCE a majority of our Country. They have all out campaigns against @FoxNews hosts who are doing too well."
Although the Fox network has not yet announced the definitive suspension of Pirro, the network has publicly denounced her comments.
"We strongly condemn Jeanine Pirro's comments about the representative Ilhan Omar," the network publicly stated, "They do not reflect those of the network and we have addressed the issue directly with her."
For now, Pirro's future with Fox News remains uncertain. His followers have been dedicated to criticizing Fox on social media; some of them have even committed to boycotting the network due to the suspension of the presenter.
On Sunday night, Fox News released a statement addressing what Pirro said about Representative Ilhan Omar, Congress' first hijab-wearing woman.
Pirro made the remarks on Saturday during her show "Justice w/Judge Jeanine" on the news network. By Sunday night, Fox was forced to pick up the pieces.
Pirro further released her own statement addressing the matter. However, she missed the implication in her words that equated the hijab with being unconstitutional and hence, un-American.
Please fill in your e-mail so we can share with you our top stories!