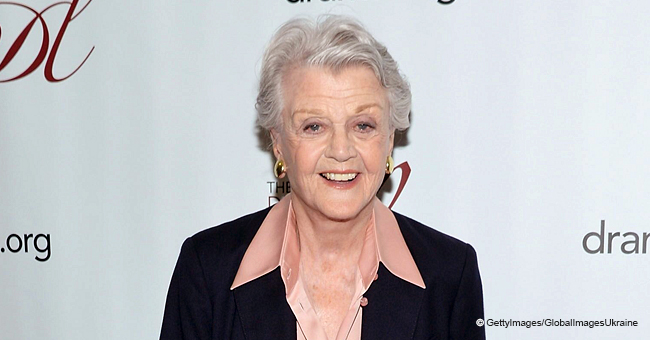 Once an Actress, Always an Actress,' 93-Year-Old Angela Lansbury Gives Revealing Interview

Lansbury can be considered a veteran in the film industry. Unlike many of her age, her versatility in portraying different roles keeps her in the limelight.
Angela Lansbury started her acting career as far back as the '40s when she was still in her teenage years. Having starred in numerous movies and stage acts, Lansbury has become well established and of full reckoning all over the world.
The actress has aged rather beautifully and despite this, has remained a significant figure in Hollywood. While speaking in an interview, Lansbury explained how she beats the aging fiasco that seems to get to every Hollywood star.
Lansbury, now aged 93, has seemingly been into all of her life. Still up and active, many are in awe of her strength and wonder at what her secret could be for it is common knowledge that Hollywood isn't very accepting of the aged.
You suddenly find that you hear next to nothing about a particular actress as newer faces rule the industry. Then comes the foreboding headlines about why she isn't cast in films anymore.
Lansbury, an award-winning star, seems to be well ahead of all those shenanigans and she related her secrets in the short interview. She expressed great love and desire for acting while also explaining the ways by which she remains in demand in the industry.
She said:
"You stop being a big leading lady at a certain age, and you have to adjust to that. So, you get offered roles, and you have to decide, 'Am I going to do this, or am I going to just live in the past?' As an actress, you can't live in the past; you've got to go ahead."
Reading her words, you find that they are very accurate because it is tough to accept not being the eye-catching star you once were to morph into little roles more befitting as you age.
Lansbury:
"You've got to be prepared to take that secondary position, you're no longer the star of the show. You're one of many stars because that's the way you're listed. So you do your best, and, most of the time, you love to keep working. You know, once an actress, always an actress."
She sounds so much like a sage, and it isn't surprising to find that she keeps making waves even in the current century. You'd expect that as she has enjoyed great success, the "Murder, She Wrote" star would be looking forward to retiring, but that isn't the case here! Lansbury disclosed that actresses "shouldn't ever be ready to, quote, retire."
Please fill in your e-mail so we can share with you our top stories!