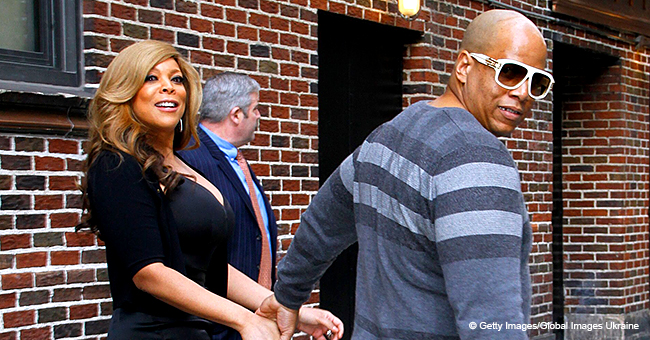 'Somebody Needs to Do Something,' Wendy Williams' Longtime Friend Says She Must Dump Her Husband
Wendy Williams' longtime friend speaks up about her "control freak" husband and believes the host should leave him for the sake of her health. "Somebody needs to do something," he says.
Wendy Williams has a concerned friend who's worried about her well-being and thinks the solution to her health woes is leaving her husband.
WHY HER FRIEND IS ALARMED
It's no secret after the series of events unfolding on Williams' show recently that the talk show host has more than her fair share of problems. She just returned from a months-long hiatus to treat a health condition and shortly after her comeback, she tearfully admitted living in a sober home to manage her struggle with cocaine addiction.
In the midst of it all, persistent rumors allege her husband has been seeing another woman for years. Williams dismissed this more than once and on March 4, she established during her show that her marriage is intact.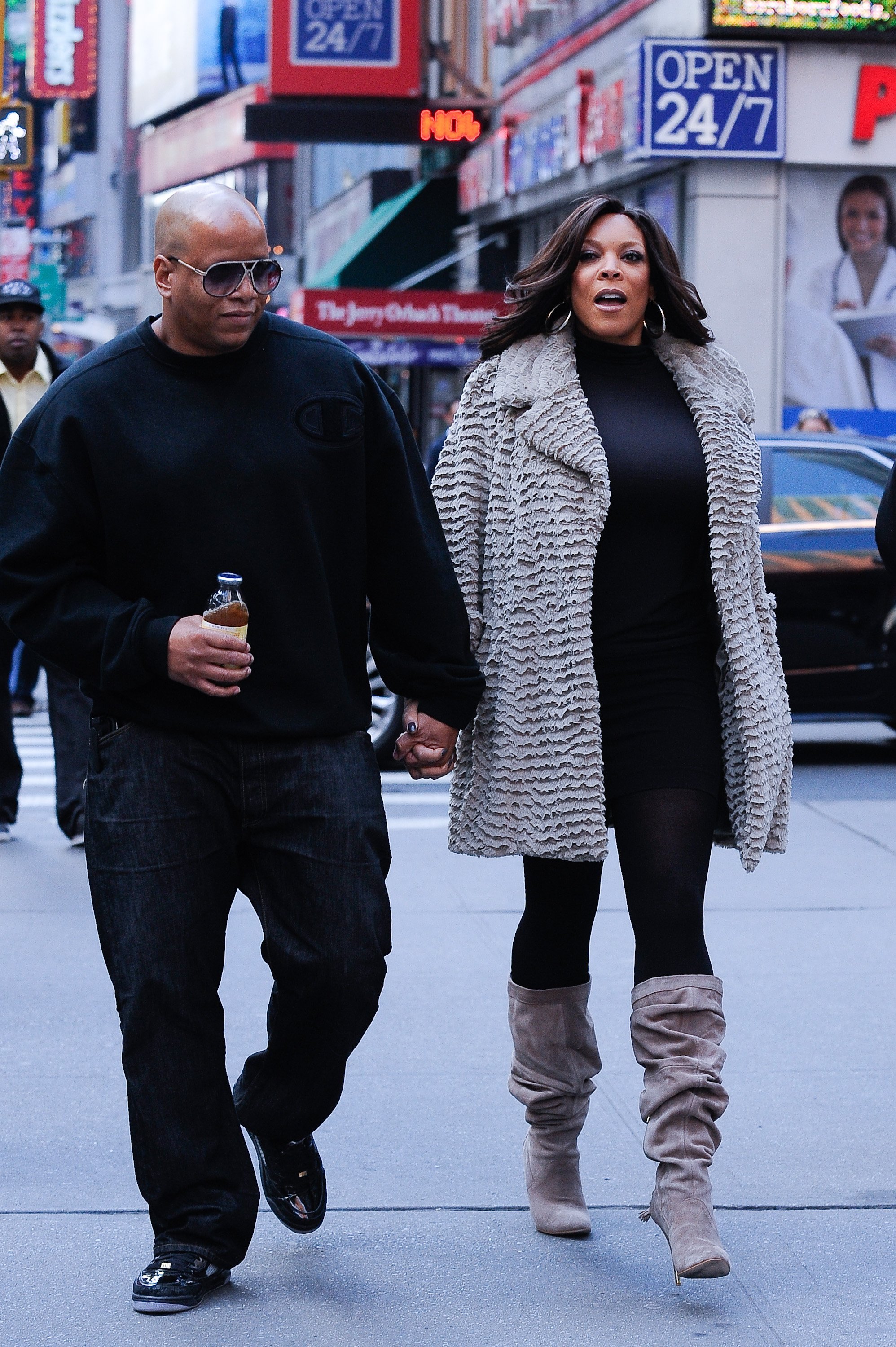 Wendy Williams and her husband Kevin Hunter leaving the 'Celebrity Apprentice' film set at Famiglia Restaurant on October 19, 2010 in New York City. | Source: Getty
However, Paul Porter, Williams' long-time friend from her days in Northeastern University, is worried. He thinks something has to be done to address the host's health issues. He says watching her confession about her sobriety alarmed him.
"I thought she was going to pass out. I'm worried about her health. Somebody needs to do something," the broadcaster and author of "Blackout" told Page Six.
ON WILLIAMS' "CONTROL FREAK" HUSBAND
He also believes Williams' husband, Kevin Hunter is the problem. He describes him as a "control freak" and "a terror" who has his wife wrapped around his finger. He said Williams almost divorced him last year but they went to counseling instead. "For some reason she can't break away," he said.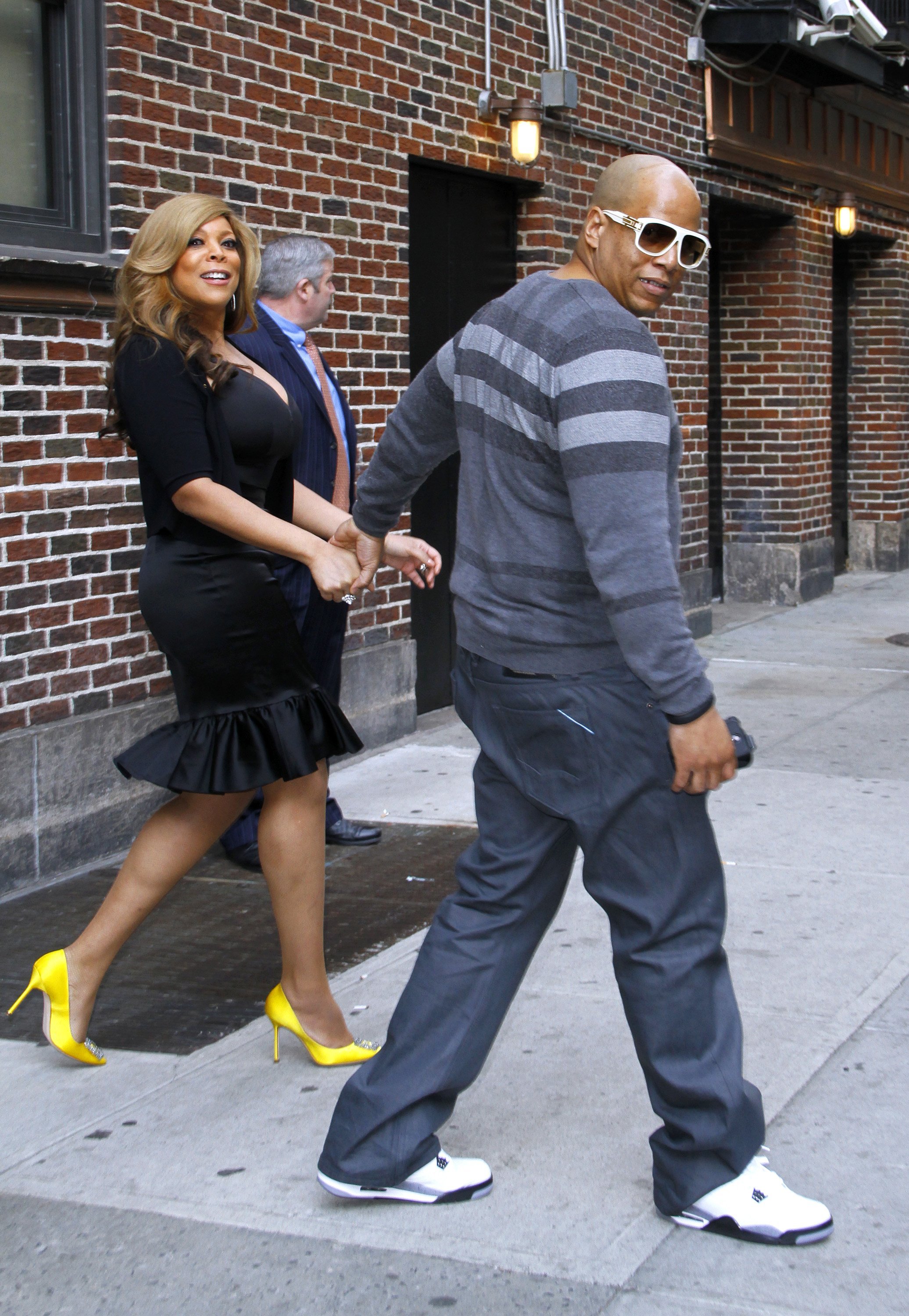 Wendy Williams and Kevin Hunter leaving 'The Late Show with David Letterman' at Ed Sullivan Theater on April 24, 2012 in New York City. | Source: Getty
WILLIAMS SHUTS DOWN RUMORS OF MARITAL TROUBLE
Williams shut down rumors of trouble in her marriage when she returned to her show this year. Rumors about her husband's 10-year-affair with a woman named Sharina Hudson rang loud while she was on leave. The alleged mistress was even reported to have been carrying Hunter's child.
Addressing fans' curiosity upon her return, Williams' said she was still "wearing her ring" and "it ain't going anywhere." She also affirmed her love for her husband who she believes is both her friend and lover.
A CO-DEPENDENT RELATIONSHIP
Hunter manages Williams' career and also runs their production company. A source told Page Six, Williams is dependent on him which makes it doubly difficult to leave him. Meanwhile, despite stringing an alleged mistress, Hunter is also reportedly tied to his wife due to financial reasons. If these assumptions are accurate, then it explains why in spite of rumors of infidelity, Williams remains loyal to her husband and he hasn't left her for his mistress.
Please fill in your e-mail so we can share with you our top stories!