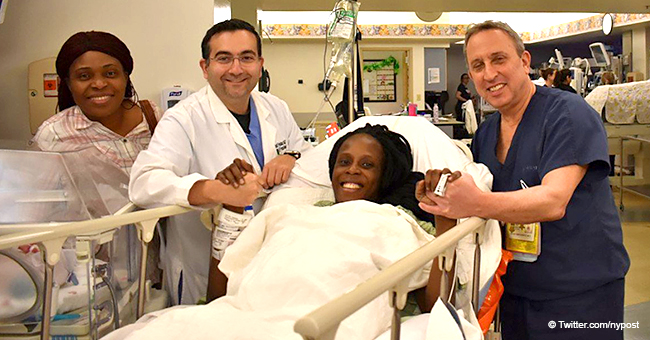 Texas Woman Gives Birth to Six Babies in Just Nine Minutes
A woman from Houston, Texas gave birth to six babies in just nine minutes on Friday, March 22.
The Woman's Hospital of Texas proudly announced that they successfully delivered sextuplets weighing between 1 pound, 12 ounces to 2 pounds, 14 ounces. While they are in stable condition, they will continue to receive treatment in the hospital's advanced neonatal intensive care unit to ensure they grow up healthy.
Having multiple babies are often a cause of premature birth and the reason for the lighter weight of the infants. The chances of ever giving birth to sextuplets are currently 1 in 4.7 billion. and the fact that they were able to deliver the six siblings is a great honor for them.
The hospital revealed that the mom, Thelma Chiaka, gave birth to two girls named Zina and Zuriel, and four boys, who have yet to be named.
GIVING BIRTH TO QUADRUPLETS
Meanwhile, the chances of ever giving birth to quadruplets are at 1 in 67 million, and a couple from Hythe, Canada, were stunned after they found out that they were expecting not one, but four new children.
Bethani and Tim Webb have only been married for a few months when they found out they were expecting. When they went to have a checkup, they were shocked to know that they weren't just expecting one child, but four. To add to that, they were expecting identical quadruplets.
In March 2016, they welcomed their four lovely little girls, Emily, Grace, McKayla, and Abigail. The quadruplets were conceived naturally, something that was a 1 in 67 million chance.
After the caesarian surgery, Bethani recovered well and her little girls were kept in the NICU for a couple of days before being released.
While it is rare for mothers to conceive four to six children, Thelma and Bethani are living proof that it is possible for you to do so, and come out healthy along with your children.
Please fill in your e-mail so we can share with you our top stories!