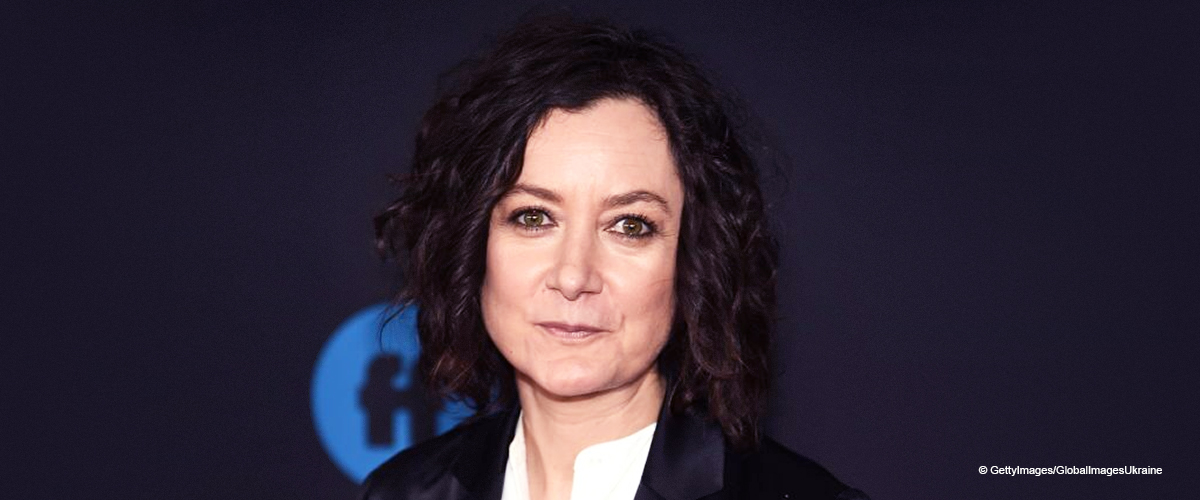 Sara Gilbert Reacts on Roseanne Barr's Accusation of 'Destroying the Show and Her Life'

Roseanne Barr has not come to terms with the cancellation of "Roseanne" after it's reboot got canceled last year, and with renewed claims, she blames former co-star Sara Gilbert for her downfall.
The former "Roseanne" matriarch's troubles began last year shortly after the reboot of the famous sitcom got announced.
In May 2018, Roseanne took to Twitter and compared former President Obama's adviser, Valerie Jarrett to an "ape." On July 22, 2018, Roseanne released an official statement regarding her tweet wherein she defended her comments as construed by the media:
Hours after her inflammatory post on Twitter, ABC network canceled "Roseanne," and now the actress blames her former co-star Sara Gilbert. For almost a decade Sara played Roseanne's daughter, Darlene Connor from 1988 until 1997.
During Roseanne's interview with The Washington Post published on March 21, 2019, she claims that Sarah "destroyed the show and my life with that tweet."
The tweet she refers to came in reply to Roseanne's racist tweet about Valerie Jarrett, where Sara distanced herself from the views of the actress:
Using another comparison, Roseanne likened the 44-year-old Sarah to Hannibal Lecter. "She will never get enough until she consumes my liver with a fine Chianti," she said. The lines, taken from the famous movie about the cannibalistic serial killer, "Silence of the Lambs."
In response to the 66-year-old's comments, Sara told The Post that she is "extremely disappointed and heartbroken" that the original show ended but that Roseanne "will always be family."
A source close to Sarah told HollywoodLife, "Sara is actually in a mix of being sad and not caring what Roseanne has to say anymore."
On March 22, ABC announced that the spin-off "The Connors" got renewed for a second season and the source added that Sara aims at staying positive after the good news, and won't lash out at Roseanne's accusations.
Sara often facilitated meetings between the network and Roseanne over inflammatory tweets and comments going back to August 2017, when she attacked the Antifa movement and defended President Trump's handling of Charlottesville.
Gilbert set up a call with the network and got James Moore, Roseanne's longtime publicist involved, but the actress was not interested in hashing out concerns. "I don't want to talk about it — it will be gone," Roseanne wrote to Moore before she deleted the tweet.
She had didn't have a no-tweet clause in her contract with the network. However, people close to the show as well as messages shared by The Washington Post showed the network tried for months to get Roseanne to ease off the tweeting.
Her son, Buck Thomas, even reset her Twitter password without her knowing, "I didn't want her to get in trouble before the show even started," he said after Moore told Roseanne that she is "one tweet away" from the show getting canceled.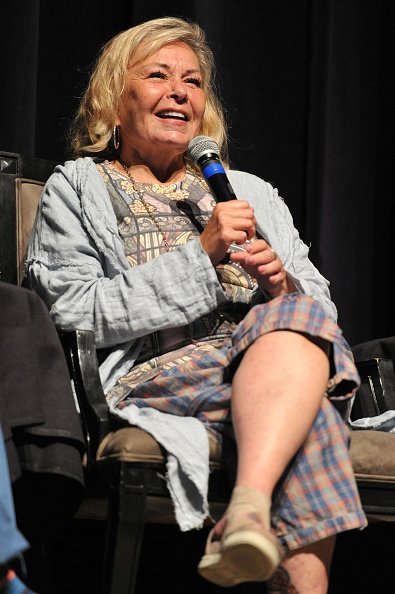 Roseanne Barr participates in 'Is America a Forgiving Nation?,'' at Saban Theatre on September 17, 2018, in Beverly Hills, California. | Source: Getty Images.
A month after Roseanne reclaimed her Twitter account, another inflammatory comment got posted. The actress questioned whether child actors were used in the Parkland shooting. Shortly after the show's executive producer, Bruce Helford texted her to take down the tweet:
"I'm really sorry to ever ask you to hold your voice, but I think there are even more powerful ways to put ideas out there through the show itself, which I hope we have the opportunity to do many, many more episodes of together."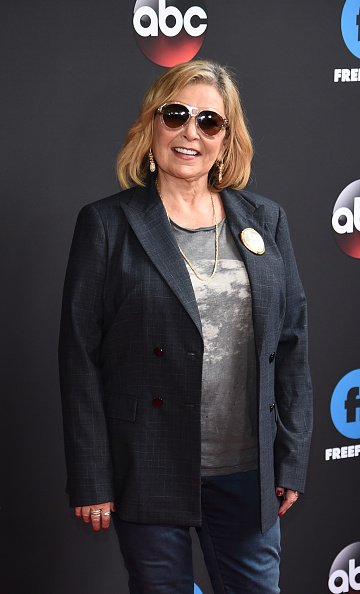 Roseanne Barr attends 2018 Disney, ABC, Freeform Upfront at Tavern On The Green on May 15, 2018, in New York City. | Source: Getty Images.
When Roseanne's view's on Valerie Jarrett hit her twitter feed, ABC network had enough. She got asked about the reason for her tweet and replied, "I'm a comedian. We step in s**t all the time. I already took it down. What else can I do?"
It does seem like what she is doing, is shifting the blame onto her former co-star Sara Gilbert. However, during an interview earlier this month, she also blamed former First Lady Michelle Obama for getting her fired from the show.
Please fill in your e-mail so we can share with you our top stories!