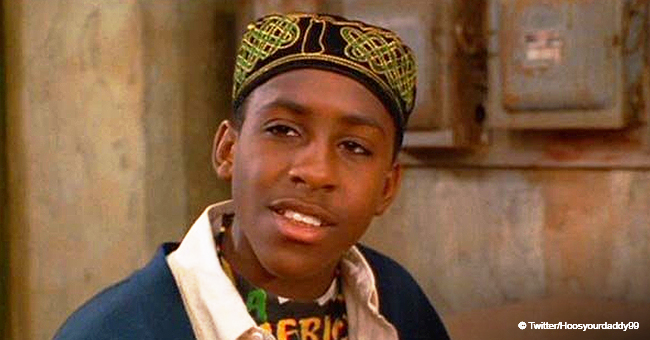 Remember Ahmal in 'Sister Act 2'? He's 38 Now and Makes Hit Music for Himself & Other Artists

Ryan Toby has come a long way since he starred as "Ahmal" (a young musically-talented boy) in the famous movie "Sister Act 2." Through the years, he has been involved in many projects and here are some of them.
The classic film, "Sister Act 2" was released in 1993 when Ryan was barely a teenager. Since then, the famous movie figure has successfully explored his musical talent in various creative ways like songwriting, singing, producing and performing his songs!
During his early days as a musician, Toby joined the music group, "City High" with Robbie Pardlo and Claudette Ortiz from 1999-2003. The trio later went on to drop over twenty-five songs and earned a Grammy nomination by harnessing the beautiful lead voice of Claudette with the songwriting skills of both Robbie and Ryan.
After five years, the youngsters decided to part ways and chased their dreams.
Throughout his musical journey, Toby worked with some of the top names in the music industry such as LL Cool J, Chris Brown, Usher; he's also released about three albums till date.
In an interview with "The Shade Room," Ryan talked about his experiences both behind the scenes and in the limelight.
"For a long time, I loved the limelight in the front. Then as I evolved in my career, I became more infatuated with writing, producing and being behind the scenes. After doing that for so long, I find myself now falling back in love with singing and performing my own material as an artist again," Toby said.
He said.
When asked what he felt about a "City High" reunion, Ryan revealed that he "doesn't think that there's a possibility of a reunion between him and his former group members, although it would be great to rock some stages and perform our classics for the fans."
Ryan's early exposure to the "real" world of musical stardom and fame helped him to fit in later on easily. Although the group didn't make it, Toby and co-singer, Claudette Ortiz got married and had two handsome sons (Daunte and Joel.) The ex-lovers were married for about three years before they decided to split up. Since then, the father of two has had to juggle his career in music and family life successfully.
Please fill in your e-mail so we can share with you our top stories!