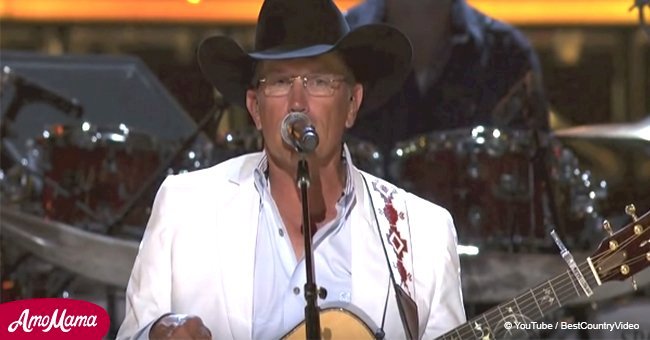 Remember when George Strait bewitched all of us by performing 'Boot Scootin' Boogie'?

George Strait was one of the several country music artists who attended the televised retirement party that the Academy of Country Music threw for the duo, Brooks & Dunn.
The celebration, which took place in 2010, was titled "The Last Rodeo," and the King of Country, the way that Strait is known, couldn't miss such a milestone. Apart from being present during the event, he sang "Boot Scootin' Boogie."
That song was the fourth single released by the duo in 1992. It was so good that it became their fourth consecutive number one single on the U.S. Billboard Hot Country Singles & Tracks chart.
When Strait's presentation ended, he shook Brooks and Dunn's hands while the crowd in front of them couldn't stop cheering and applauding.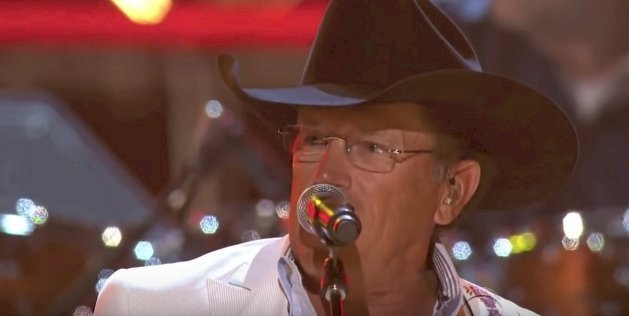 Source: YouTube/Best Country Video
OTHER TRIBUTES
Strait was not the only member of the country music history who took his time to honor the talented duo as Kenny Chesney did the same by singing a cover of "You're Gonna Miss Me When I'm Gone."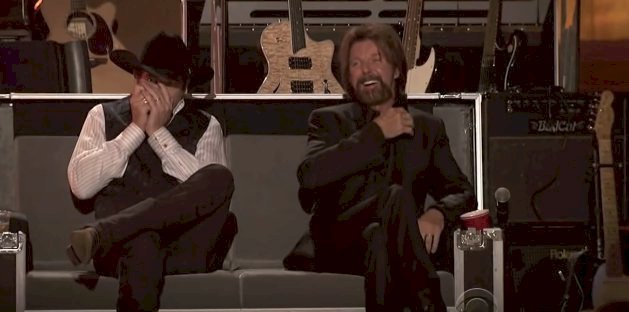 Source: YouTube/Best Country Video
Reba McEntire also got onstage to sing "Indian Summer." Apart from her, Jason Aldean performed "How Long Gone," Brad Paisley interpreted "My Next Broken Heart," and Tim McGraw sang "That Ain't No Way to Go."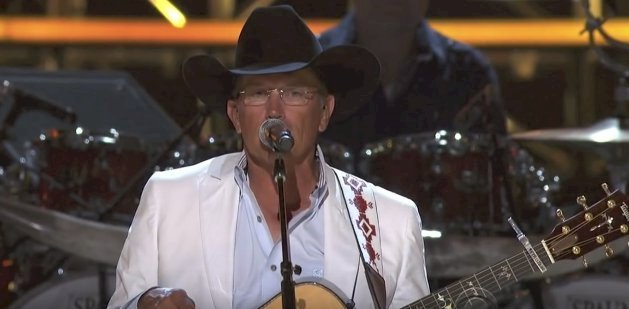 Source: YouTube/Best Country Video
THE DUO REUNITED AFTER THAT
Even though the event was supposed to be a retirement party, Brooks & Dunn got back together in 2014 for several concerts in Las Vegas. Read more on our Twitter account, @amomama_usa.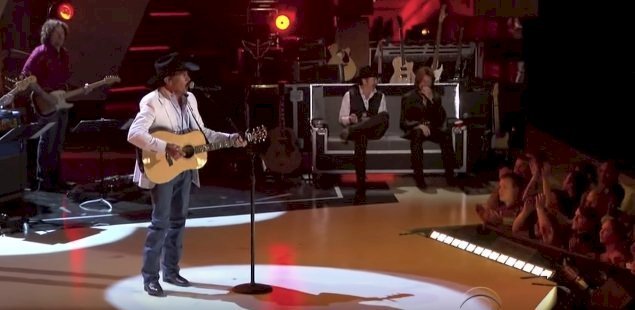 Source: YouTube/Best Country Video
After that, they participated in the 50th CMA Awards "Forever Country" medley, released in September 2016.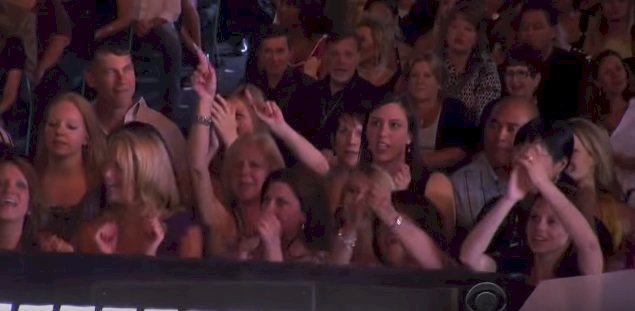 Source: YouTube/Best Country Video
STRAIT SELLING ONE OF HIS HOUSES
According to Mansion Global, the King of Country was trying to sell his longtime home located in San Antonio, Texas. It is a 12.2-acre estate that the singer bought in the mid-1990s.
He later hired architect Bill Tull, who moved with part of his team to San Antonio for two years to build the 8,000-square-foot mansion for Strait. The estate has 14 hand-sculpted fireplaces and designed custom-stained glass windows.
Mansion Globe added that Strait chose not to reveal the price of the house.
Please fill in your e-mail so we can share with you our top stories!