Kid Rock Wears American Flag Pants and Calls Trump a 'Great Man' as They Play Golf Together
Kid Rock seems to have found himself a golf partner and is none other than the United States President Donald Trump, with whom he posed for a picture during the weekend.
On Saturday, March 23, 2019, the musician took to his official Twitter account to share a very special photo of himself standing next to Trump at a golf course.
As can be seen in the picture, Rock showed up wearing a particularly eye-catching pair of American flag pants, which matched quite well with Trump's red "USA" hat.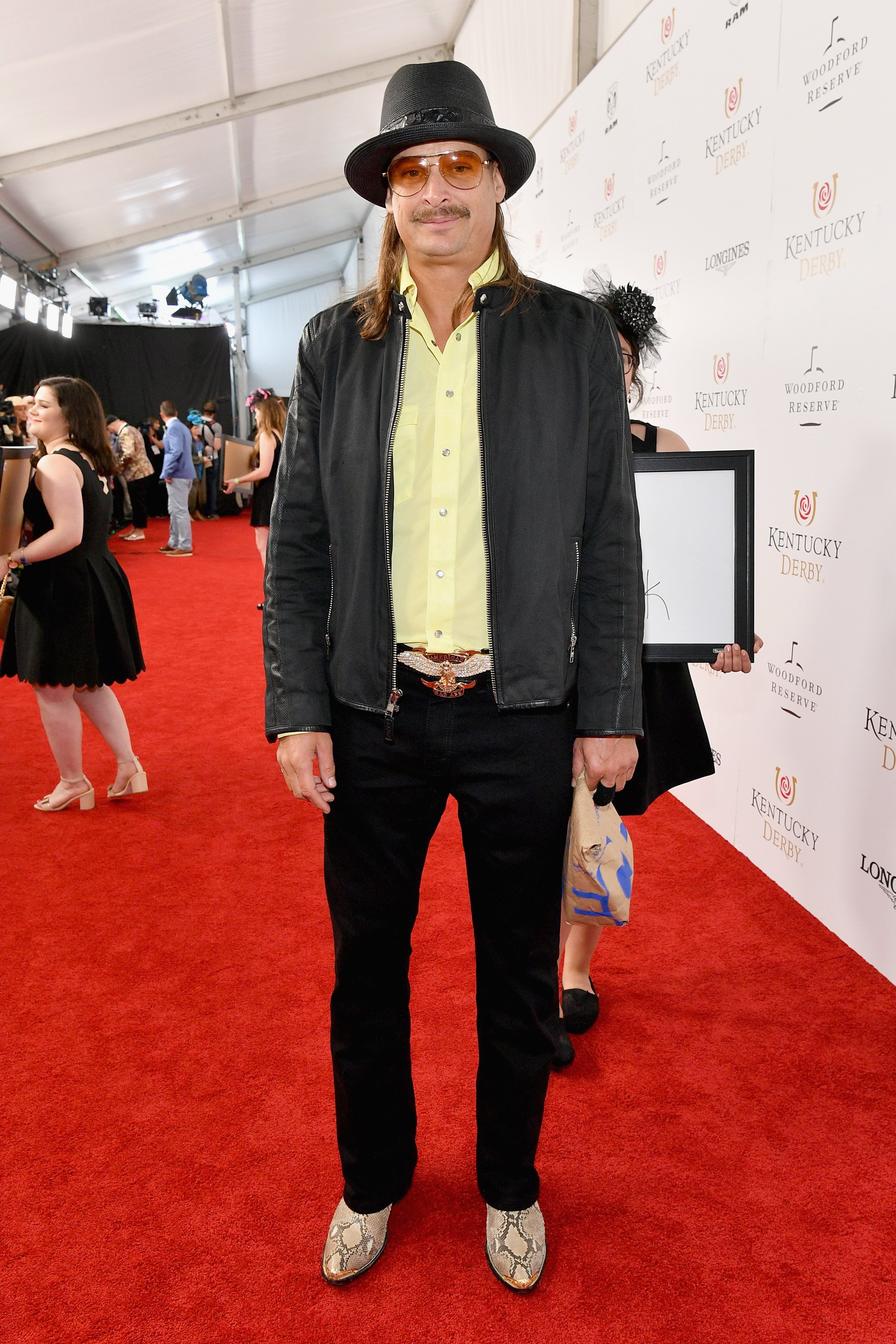 NOTHING BUT GOOD THINGS TO SAY ABOUT TRUMP
Along with the photo, Rock left a caption thanking the President for having him, as well as everyone at Trump International "for being so wonderful." The 48-year-old also took the opportunity to praise the Head of State.
Rock described the American leader as a great man, someone down to earth and fun to be with. The tweet was concluded with the words "Keep America Great."
Another great day on the links! Thank you to POTUS for having me and to EVERYONE at Trump International for being so wonderful. What a great man, so down to earth and so fun to be with!! KEEP AMERICA GREAT!! -Kid Rock pic.twitter.com/cSsswI5PbW

— Kid Rock (@KidRock) March 23, 2019
THE INTERNET'S REACTION TO THE PHOTO
But although the singer had a great time playing golf with Trump, people had an even better time mocking him for spending the day at Mar-a-Lago, including Rosanna Arquette.
The actress commented on Rock's photo and asked him if this was his way of currently getting attention since he didn't sell any records. So far, the musician is yet to respond to the provocation.
Is this how you get attention now ?becAuse you sure don't sell records

— ✌🏼rosanna arquette (@RoArquette) March 24, 2019
Other Twitter users also addressed the rocker's outfit, warning Rock about John Daly wanting his pants back and wondering if Trump had given the piece of clothing a hug before golfing.
Rock described the American leader as a great man
Did he hug your pants?

— Dusty (@DustinGiebel) March 23, 2019
TRUMPS' RELATIONSHIP WITH THE AMERICAN FLAG
The latter was a clear reference to the 2019 Conservative Political Action Conference, during which the 72-year-old mogul walked up to the American flag and hugged it tightly.
This too led people to make fun of the President, saying that he was supposed to "salut it, not fondle it," and that if he hugged the flag any longer it would file up for sexual abuse.