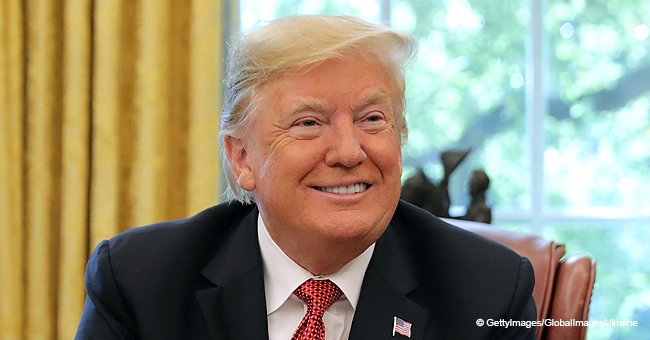 Donald Trump Hugs the American Flag at the 2019 CPAC
Donald Trump recently attended the 2019 Conservative Political Action Conference and surprised everyone in attendance by fondly hugging the flag on stage.
On Saturday, March 2, 2019, the mogul walked up to the American flag and hugged it tightly, causing hundreds of his supporters to cheer even louder.
It has been reported that this was the United States President's fifth time appearing at the gathering, as well as his third as the Head of State.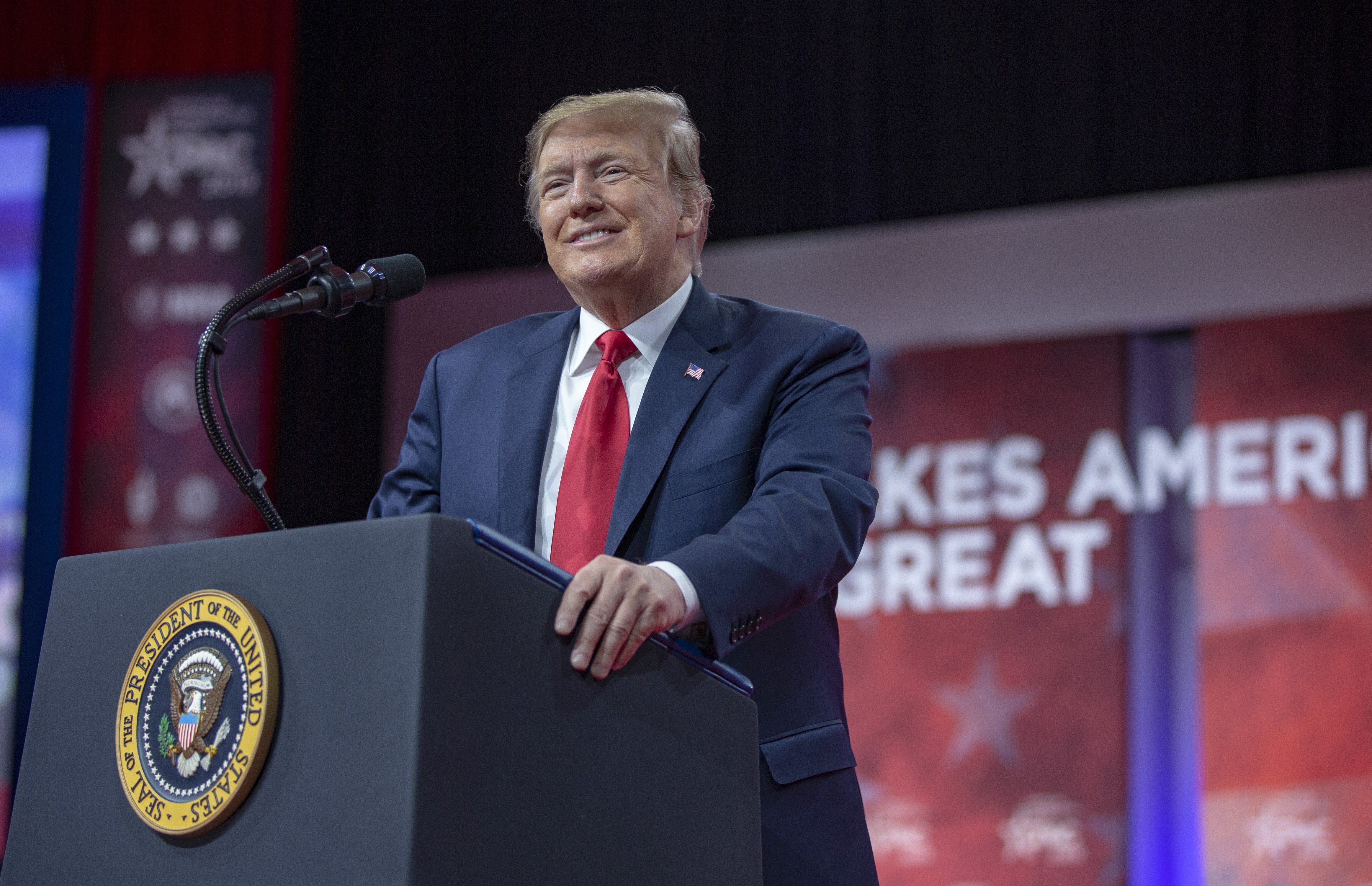 Donald Trump delivering a speech at the 2019 CPAC in Maryland | Photo: Getty Images
APPEALING TO THE AMERICAN PEOPLE
At the Maryland conference, the 72-year-old addressed an array of issues during his speech, such as tariffs, the bad influence of the media and his confidence regarding the chances of being reelected in 2020.
"The men and women here today are on the front lines of protecting America's interests, [sic] defends America's value and reclaiming our nation's priceless heritage, reversing decades of blunders and betrayals by the failed ruling class. America is respected again, and the world knows it."
Donald Trump, Global News, March 2, 2019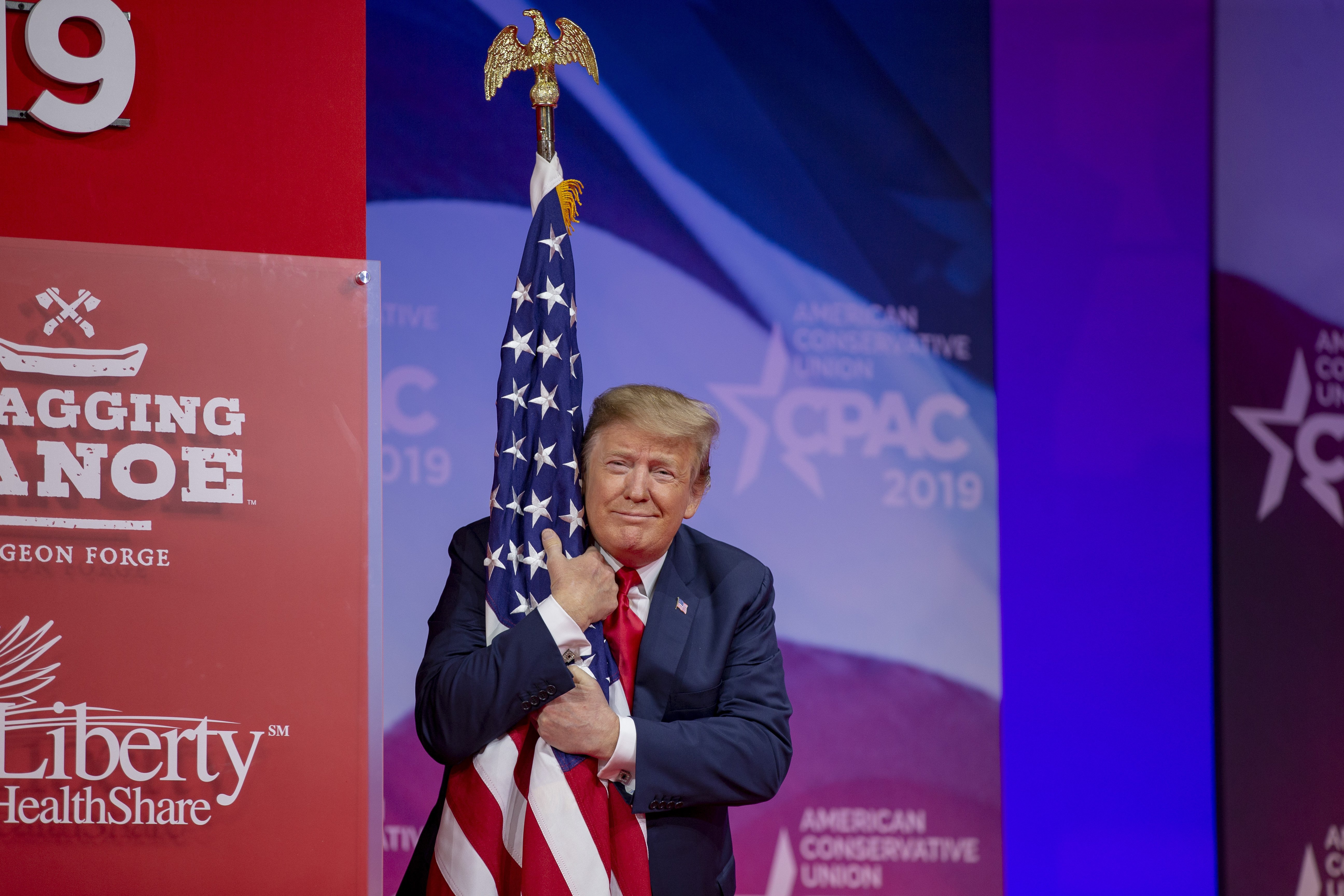 Donald Trump hugging the American flag at the 2019 CPAC in Maryland | Photo: Getty Images
A TARGET FOR JOKES
But Despite Trump's words, hugging the flag was the only thing people could talk about on social media, with some of them making jokes at the expense of the President's dark past.
The mogul walked up to the American flag and hugged it tightly
A Twitter user by the name of Pierce Drobney wrote that Trump was supposed to "salute it, not fondle it," while another claimed that Trump was a hypocrite for hugging the flag and bashing those in the government who defend it.
MICHAEL COHEN'S SHOCKING REVELATION
The joke was an obvious reference to Trump's affair with famous adult film star Stormy Daniels, who revealed she had a sexual encounter with the President in 2006.
At the time, the two met at a celebrity golf tournament and Trump had already been married to First Lady Melania Trump for over a year, while their son, Barron Trump, was three months old.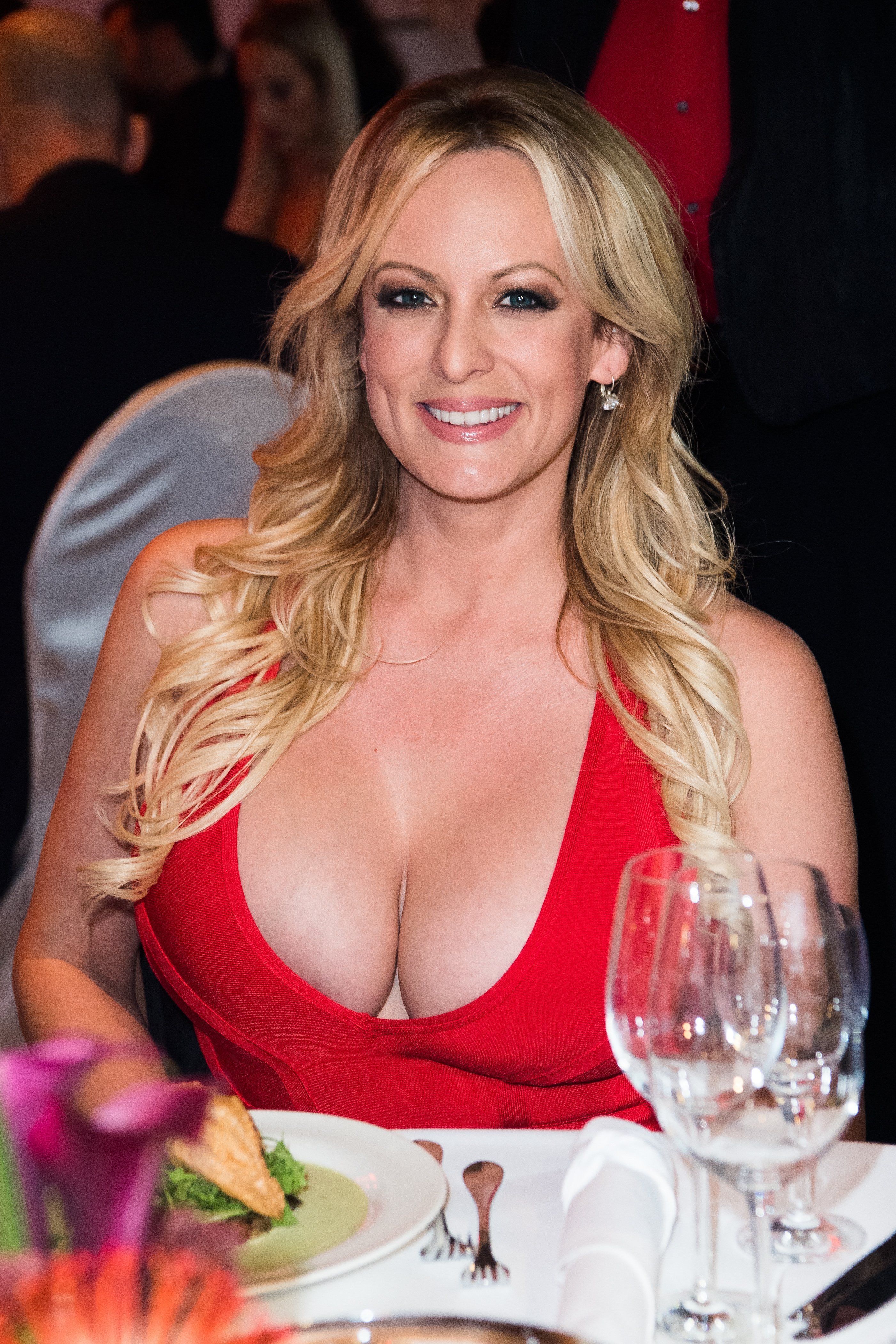 Stormy Daniels at the 2018 Venus Erotic Fair in Berlin, Germany | Photo: Getty Images
The $130,000 value was recently shared by Michael Cohen during a hearing in front of Congress, where he confessed that he was ordered by Trump to pay Daniels the sum to keep her quiet during the 2016 presidential elections.
Please fill in your e-mail so we can share with you our top stories!