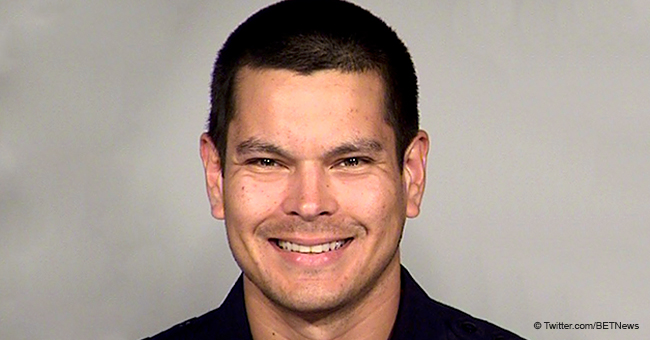 Police Officer Who Gave Homeless Man Sandwich with Dog Poop Keeps His Job, Sparks Outrage

A police officer who gave a homeless man a sandwich with dog poop in it was allowed to keep his job, sparking outrage on the internet.
The decision to fire San Antonio police officer Matthew Luckhurst was overturned by a judge earlier this month. He was previously fired from his position for an incident in October 2016 where he reportedly gave a homeless man a sandwich with dog poop in it.
Bike Patrol Officer Matthew Luckhurst appealed his previous firing due to technicalities in the local government code, which gave him his job back.
He filed a complaint citing the local government code that prevents law enforcement from disciplining an officer for something that happened more than 180 days before they are disciplined.
According to arbitration documents, Luckhurst testified that the incident where he gave the man a sandwich with dog feces occurred on May 6, 2016, when he and two other officers on bike patrol were clearing people from a parking lot near Houston Street and Interstate 35.
WHAT THE INCIDENT REPORT SAYS
According to the incident report, the officers asked the individuals to leave the area which had a "no trespassing" sign. When they were inspecting the area, they found dog poop, condoms, vomit, personal hygiene products, and a slice of bread.
Hoping to clean up as much as he could, Luckhurst picked up the piece of bread and picked up the poop with it. He then left it in a container that he thought was also trash.
It turns out, one of the men in the area went to pick up the container, smelling the food. He then threw it on the ground after smelling it.
Another bike patrol officer with Luckhurst then told him that he couldn't do that and that he should head back to pick it up. The same officer then shared that Matthew biked back to the area to dispose of the piece of bread and the feces properly.
HIS DISMISSAL AND REAPPOINTMENT
On October 28, 2016, which is within the 180-day window if the incident occurred on May 6, 2016, Officer Luckhurst was informed of his dismissal.
Arbitration documents then stated that the dismissed officer reviewed his medical records and found that it would have been impossible for the incident to happen on May 6, 2016, as he injured himself in a martial arts class which had him on light duty from April 6 to June 14, 2016. This means that the incident might have occurred outside the said 180-day window to discipline him, which voided his dismissal.
The arbitrator overturned his suspension due to the 180-day window violation, saying that the Internal Affairs investigators "had the ability to corroborate testimony by means of having the videotape preserved and reviewed," but they did not.
Now, people on the internet are angered that he was given his job back, as he should have remained fired.
While Luckhurst is back on the job, he is still to overcome a second indefinite suspension issued to him for a different incident that still involved feces.
It turns out, for that case, he and another male officer used the women's restroom at the bike patrol office and intentionally did not flush the toilet when they defecated. They also spread a brown substance over the toilet seat to give the impression that there was poop on the seat.
Please fill in your e-mail so we can share with you our top stories!