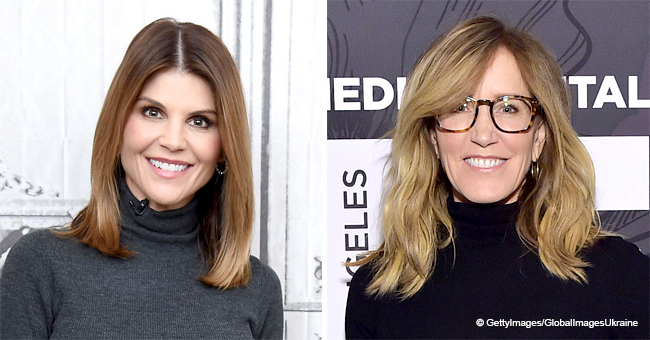 Mystery over Parent Who Allegedly Spent $6.5 Million to Get Their Child into an Elite School

The college admissions scam continues to unravel as large amounts of money gets tied to names, however, one question remains - who paid $6.5 million for their kid's college education?
According to unsealed federal court records in Boston, 50 people stand accused in one of "the largest college admissions scam ever prosecuted by the department of justice."
Prosecutors mentioned during a press conference that one individual paid $6.5 million in bribes to ensure admittance to a university. However, the massive amount does not appear in the court documents. "The name was not divulged," the US attorney's office spokeswoman, Liz MacCarthy told PEOPLE. "We did not tie the amount to anyone by name."
The mastermind behind the fraudulent scheme has since been identified as the 58-year-old admissions consultant William "Rick" Singer.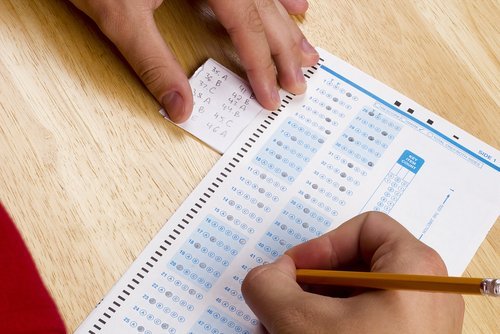 Student cheating on a test. | Source: Shutterstock
"All of them knowingly conspired with singer and others to help their children either cheat on the SAT or ACT and-or buy their children's admission to elite schools through fraud," Boston US Attorney, Andrew Lelling said. "Singer's clients paid him anywhere between $100,000 and $6.5 million for this service."
Singer offered to secure admission slots to elite schools such as Stanford, Yale, UCLA, USC, and Georgetown, according to court records.
Bribes paid by those already indicted total $25 million, with an average of $400,000 per student but the contributor of $6.5 million remains a mystery.
William Singer had over 750 parents that made use of his services, while 33 have already been charged. A source familiar with the documents suggested that prosecutors are preparing to charge more suspects involved in the admissions scheme as the case remains ongoing.
The actress Lori Loughlin, her husband, and fashion designer, Mossimo Giannulli and fellow actress Felicity Huffman have been charged fraud in the case.
While a crime typically classifies a fraud when money is obtained through a false promise, one might think the charges odd as the scheme provided many parents with satisfactory results.
But Congress expanded the anti-fraud law in 1988 with a one-line amendment whereby depriving someone of the "intangible right of honest service" became a crime.
And for all intent and purpose, that is how parents got their children into elite schools, by deceiving the University and providing a dishonest service.
If any employee of a university takes payment in exchange for admitting a student who would otherwise not qualify to get into the school, it becomes a federal crime because the school's right to honest services got violated and is punishable by up to 20 years in prison.
Financial fraud made headlines earlier this months as well when Donald Trump's former campaign chairman got sentenced to almost four years in jail.
Please fill in your e-mail so we can share with you our top stories!