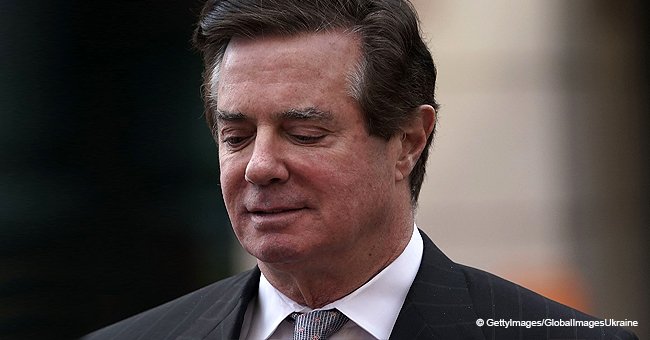 Trump's Former Campaign Manager Sentenced to Almost Four Years in Jail for Financial Fraud
Paul Manafort, Donald Trump's former campaign chairman, has recently been sentenced to 47 months in jail, but his sentence could have been much worse.
On Thursday, March 7, 2019, the 69-year-old stood in front of Judge T.S. Ellis and faced the consequences of several financial fraud convictions as a result of Robert Mueller's investigation.
It has been reported that the crimes were not directly connected to Manafort's work as Trump's 2016 campaign chairman but to the alleged collusion with the Russian Government that same year.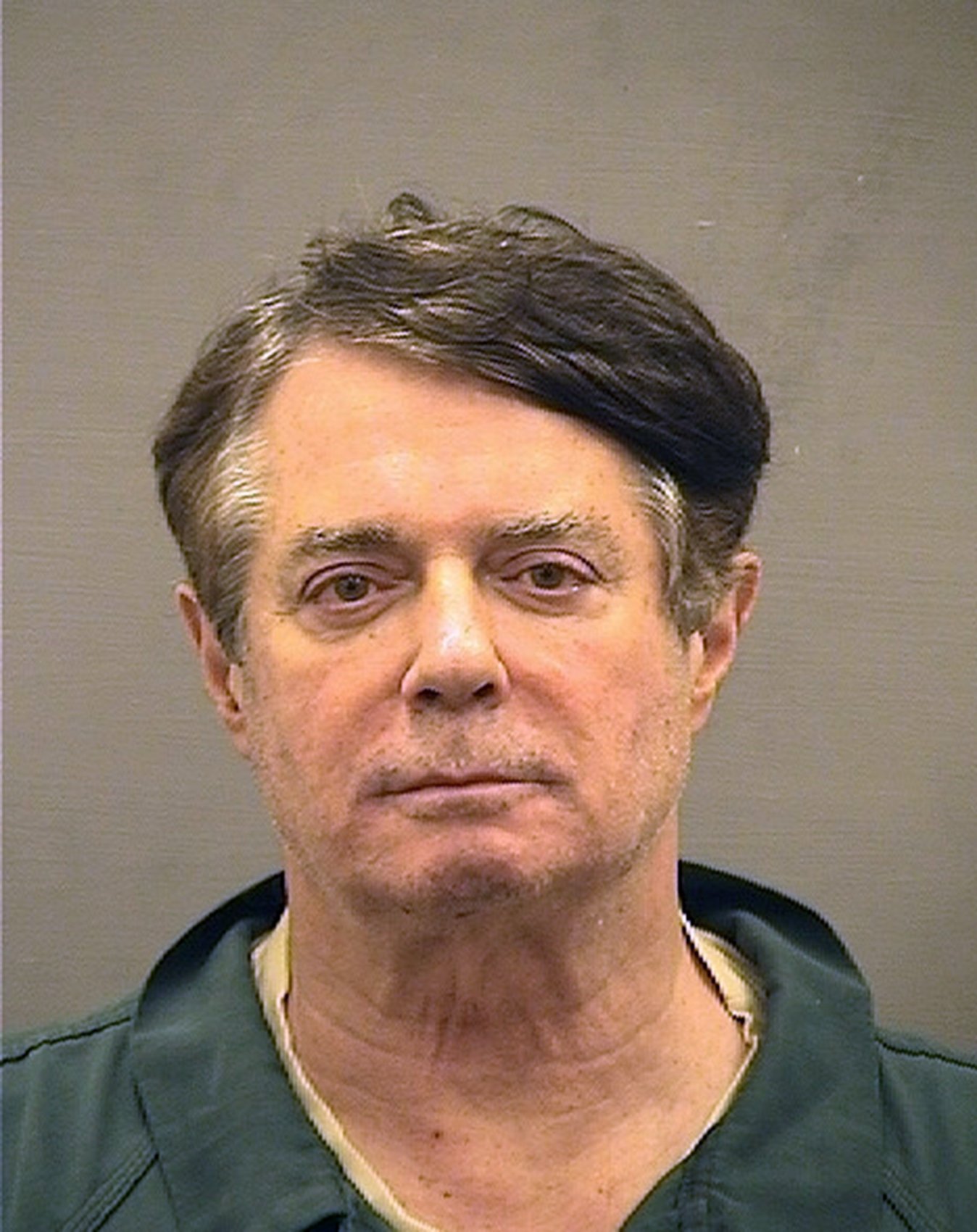 Paul Manafort's mugshot at the Alexandria Detention Center in Alexandria, Virginia | Photo: Getty Images
A VERY GENEROUS JUDGE
For the serious crimes, Manafort was expected to spend 19 to 25 years behind bars, which would mean that he would spend the rest of his life incarcerated.
Fortunately for Manafort, Judge Ellis considered the suggested sentence "excessive," believing that almost four years in jail for financial fraud was "just."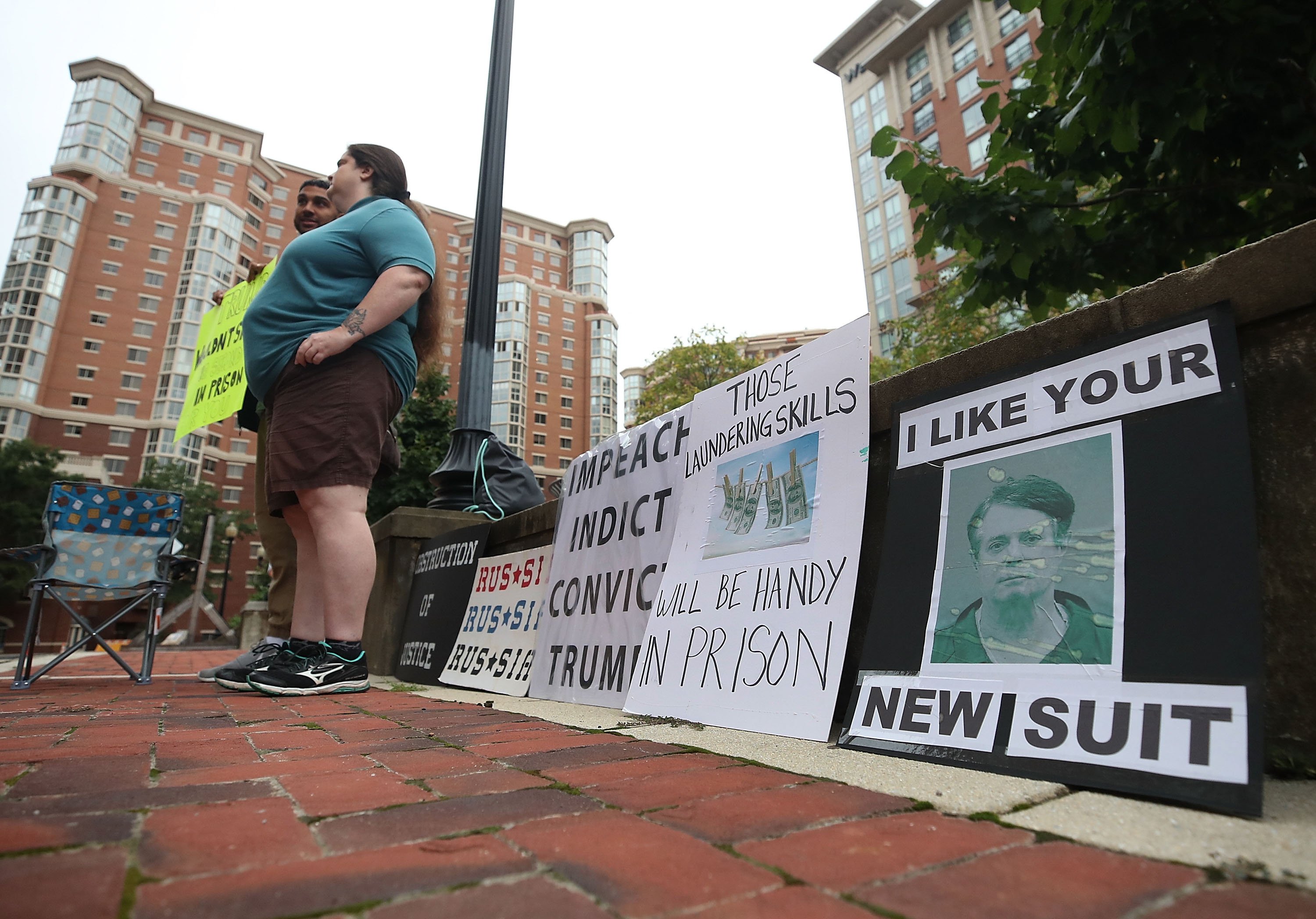 Anti Manafort protesters outside the Albert V. Bryan United States Courthouse in the summer of 2018 | Photo: Getty Images
Prosecutors were not happy about the court's decision, but Manafort certainly managed to dodge a bullet considering that he was convicted of defrauding banks, as well as the government, and for not paying millions of dollars in taxes.
It has been reported, however, that the 69-year-old is still expected to appear before another federal judge within the next week for two crimes of witness tampering and conspiracy related to illegal Ukranian lobbying and money laundering.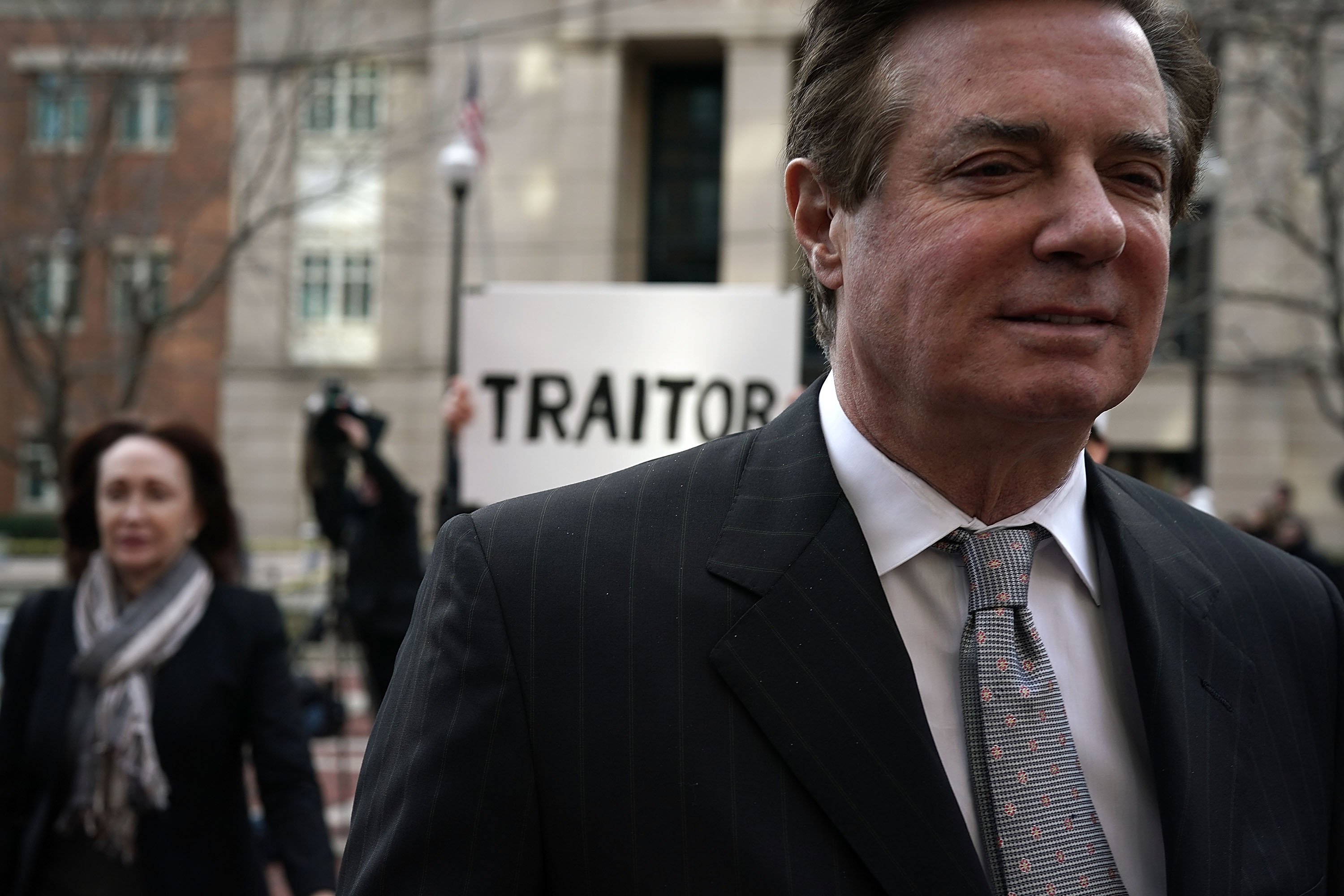 Paul Manafort leaving the Albert V. Bryan U.S. Courthouse in Alexandria, Virginia | Photo: Getty Images
ASKING FOR CLEMENCY
These crimes could mean even more jail time for Manafort, who, during his sentence hearing, was heard talking about how the power of prayer and faith has helped him.
Wearing a green inmate uniform, Manafort stood before Judge Ellis and asked him to be "compassionate," although he did not express any regret regarding his criminal activities during the trial.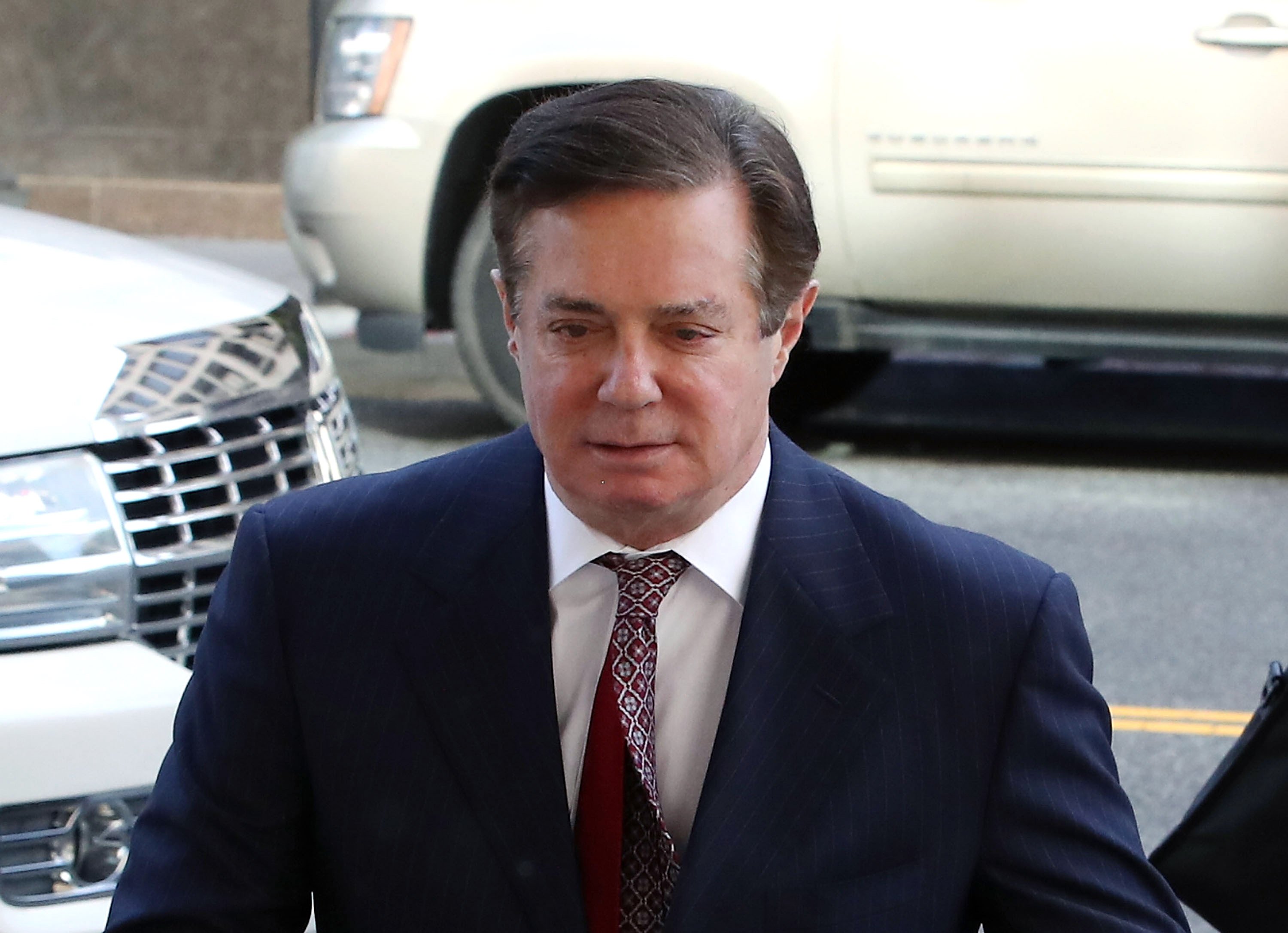 Paul Manafort outside the E. Barrett Prettyman U.S. Courthouse in Washington D.C. | Photo: Getty Images
"The person that I have been described as in public is not someone I recognize. To say that I feel humiliated and ashamed would be a gross understatement."
Paul Manafort, CNN, March 7, 2019
MEGHAN MCCAIN'S TAKE ON MANAFORT
Manafort's actions have been severely criticized in the past, especially by Meghan McCain. During an episode of "The View," the 34-year-old claimed that he should "rot in jail and then rot in hell."
According to McCain, if the U.S. President decided to concede pardon to Manafort, she would not accept it because it would take the country to a "new level of insanity."
Please fill in your e-mail so we can share with you our top stories!