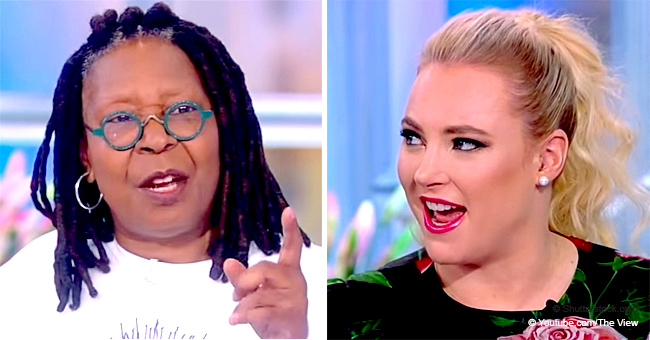 Whoopi Goldberg Schools Meghan McCain after She Called 'The View' Audience 'Pretty Hostile'
Meghan McCain confessed she does not believe "The View" audiences agreed with her opinions and Whoopi Goldberg could not help but school her on the matter.
After Meghan's co-hosts started talking about how ex-Democratic National Committee Chairperson Donna Brazile decided to join Fox News, she said it is "interesting" to go into space where your "ideology is hated" while gesturing towards the audience.
Donna talked to Fox and former White House Secretary Dana Perino, revealing that she sees this as an opportunity to "reach across the aisle". When Meghan saw the clip of the conversation, she said she feels for the former DNC chair.
https://www.instagram.com/meghanmccain/
Whoopi interrupted Meghan's comments about Donna, saying "hated" is a strong word and she disagrees with her.
However, Meghan continued to reveal how she feels being in the show.
"Uh, normally it feels like a pretty hostile audience when I come in here, which is fine, I'm a big girl, and I'm not asking for sympathy. I think that if you can win over people who disagree with you, that for political analysis, is key."
Despite their contrasting thoughts, both Meghan and Whoopi agreed that Donna's ability to "show people she is actually a person" is better than Donna "winning people over". With this, the duo showed they have great respect for one another.
Previously, "The View" former co-host Jenny McCarthy made some fiery accusations about Whoopi and Barbara Walters in her new book "Ladies Who Punch: The Explosive Inside Story of The View".
In an excerpt from the book, Jenny claimed there was a power struggle going on between Whoopi and Barbara, who is the show's creator. She added that Whoopi was "very angry" that she was not being paid what she was worth and she would frequently "interrupt" or "step on" Barbara.
Jenny further said she believed Whoopi had "an addiction to controlling people's thoughts".
Clearly, Jenny did not have a good time being a part of "The View".
Please fill in your e-mail so we can share with you our top stories!