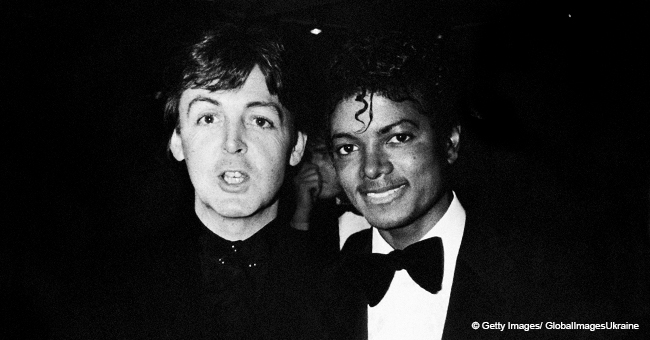 Paul McCartney Reportedly Breaks Silence about 'Leaving Neverland' Scandal: 'It's Sad'
Sir Paul McCartney knew Michael Jackson as "a really nice guy," but after the airing of Leaving Neverland, he can understand why people no longer want to listen to his music.
The Beatles legend said he will still remember the good times on Radio Futuro in Chile, where Paul has been performing.
He sympathized with fans after the airing of Leaving Neverland that premiered on January 25, 2019, at the Sundance Film festival. Although Sir Paul worked with Michael in the 1980s, he didn't know about the King of Pop's private life.
"I think it's sad," Sir Paul said. "Obviously Michael was a great singer, a great artist, and a great dancer. For years we've loved that. Nobody knew about the other side that's shown in that movie. It makes it difficult. I can understand why people say I don't want to listen to his music anymore."
In the two-part documentary Leaving Neverland, 36-year-old Wade Robson and 40-year-old James Safechuck made detailed claims of sexual abuse against Michael Jackson. "When I knew him he was a really nice guy," Sir Paul added. "I didn't know about the dark side. It makes it very difficult to look back on the memories which were good memories, to think, oh boy, there was other stuff going on."
Michael Jackson covered Sir Paul's song "Girlfriend" in 1979 on this Off the Wall album. "For me, I'm OK to just stay with the personal memories I had of him. The other side is the other side. I don't know about that. I can understand why people are very disappointed in him and angry that he had the dark side," he said.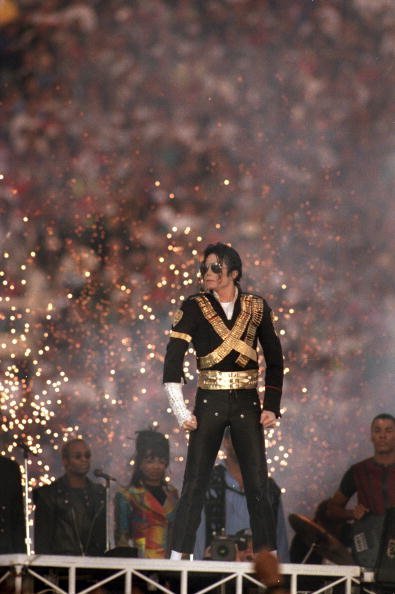 Michael Jackson performs during the Halftime show at the Super Bowl XXVII at Rose Bowl on January 31, 1993, in Pasadena, California. | Source: Getty Images
Sir Paul and Michael collaborated for a duet on "The Girl is Mine," the first single on Michael's Thriller album that rocketed to the No. 2 slot on the Billboard Top 100, later in 1983 they also recorded "Say Say Say" together.
Their duet on "The Girl is Mine" came about simply because the song's producer, Quincy Jones, told Billboard in 2009 that "Michael and I just wanted to work with Paul." Quincy suggested the song be about two men fighting over a woman, and with that said, Micheal, only 24 at the time, wrote the hit while watching cartoons with the legendary Beatles band member.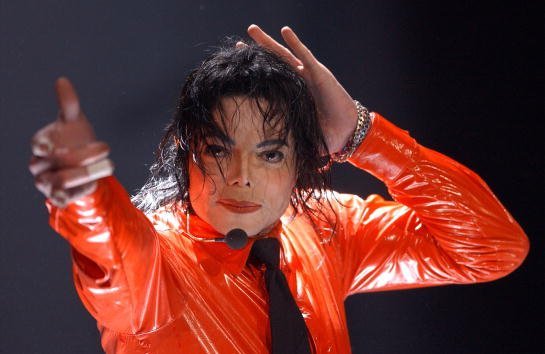 Michael Jackson performs at the taping of 'American Bandstands 50th on April 20, 2002, in Pasadena, CA.| Source: Getty Images
Their duet on "Say Say Say" did even better as it quickly reached the No. 1 spot on the Hot 100 for six consecutive weeks late in 1983. The song appeared on Sir Paul's Pipes of Peace album, which also included their third and last duet, "The Man."
The pair never collaborated again after that as their relationship went downhill in 1985. Micheal bought the ATV Music Publishing catalog which included rights to all The Beatles songs written by John Lennon and Paul McCartney.
However, after Michael's unexpected death in 2009, Sir Paul had only kind words to say about the pop star, even now he chose to remember the good.
Late last year Sir Paul made "The Late Late Show" host wipe away the tears with an emotional rendition of "Let It Be."
Please fill in your e-mail so we can share with you our top stories!