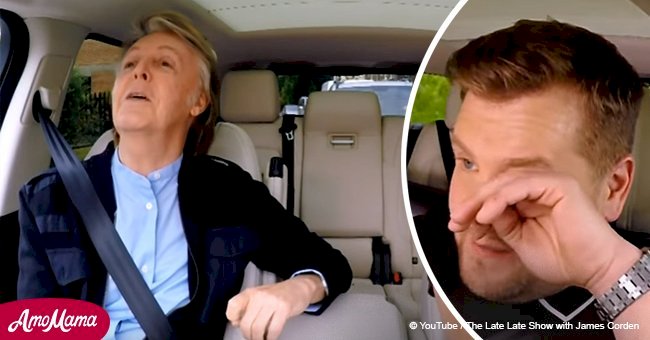 Paul McCartney made 'The Late Late Show' host tear up with an emotional rendition of 'Let It Be'
Carpool Karaoke with the former Beatles singer makes for an emotional drive through Liverpool as James Corden and Paul McCartney talked and sang famous hits.
For the 45th Carpool Karaoke segment on 'The Late Late Show,' host James Corden had a unique experience with Paul McCartney as they drove past famous Beatles landmarks that also inspired some of their songs, like Penny Lane.
The two have a blast as they share the first songs they ever wrote while slowly meandering through Liverpool.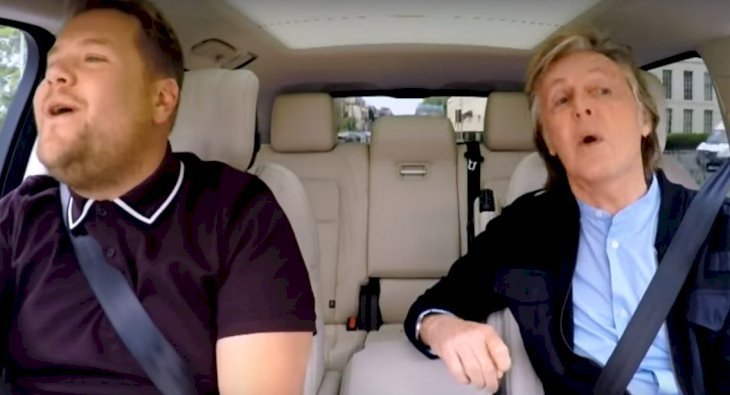 Source: YouTube/The Late Late Show with James Corden
McCartney told Corden that 'Let It Be' had been inspired by his mother and recalls the time fondly:
"I had a dream in the '60s where my mum, who had died, came to me in the dream and was reassuring me, saying, 'It's going to be OK – just let it be.' I felt so sort of great and like, 'It's going to be great.' She gave me the positive word. So I woke up and was, 'What was that? She said, 'Let it be.' That's kind of good.' So I wrote the song 'Let It Be,' but it was her positivity."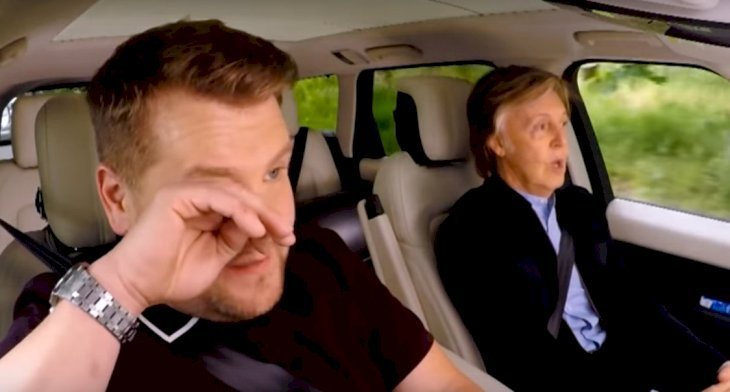 Source: YouTube/The Late Late Show with James Corden
Corden, moved by McCartney's story replied:
"That's the most beautiful story I've ever heard."
Wiping away tears the song Corden explained why it had made him so emotional and said:
"I can remember my grandad, who was a musician, and my dad, sitting me down and saying, 'we're going to play you the best song you've ever heard. And I remember them playing me that. If my grandad was here right now, he'd get an absolute kick out of this."
Adding poignancy McCartney told Corden, 'He is.'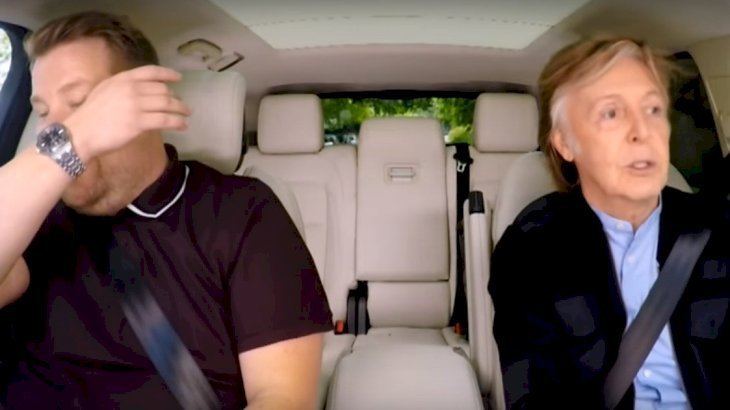 Source: YouTube/The Late Late Show with James Corden
Before a quick stop at the house where McCartney grew up Corden commented:
"Your music is so full of positivity and joy and a message of love and togetherness, I feel like it's more relevant now today maybe than it's ever been."
"We expected it to last 10 years, but it keeps going on, and on, and on. And it keeps being relevant."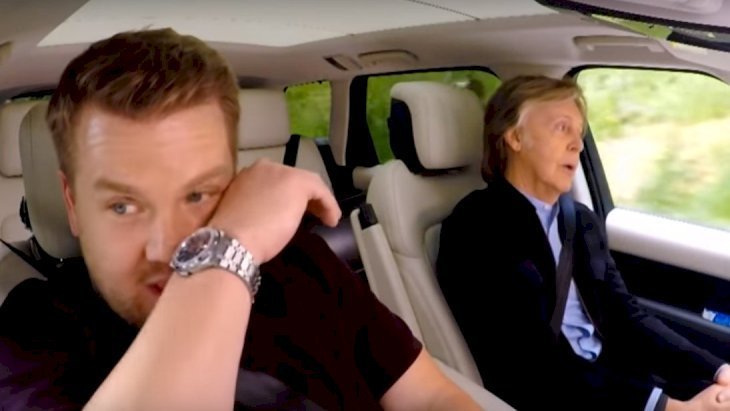 Source: YouTube/The Late Late Show with James Corden
The pair went on for a quick stop at a pub where the Beatles used to perform during early years and surprised locals with one of their hits, 'A Hard Day's Night,' much to their delight as they instantly get up and sing along.
The sleepy pub quickly turned into a trip down memory lane as it filled up with fans as Paul McCartney sang a few of their hits before he finally asked Corden to join him in the final song, 'Hey Jude.'
A segment no one will forget anytime soon. Another Beatles member had an unforgettable moment on March 20, 2018, after receiving same honor Paul McCartney did 41 years ago, at the exact same place.
Ringo Starr, former Beatles drummer got knighted by Prince William at Buckingham Palace. The musician got granted the title of 'Sir' for his services in the music industry.
Similarly, an army veteran got recognition for the service he had given his country. When retired Navy veteran and employee of TLS Veterans, a non-profit organization with a mission to help veterans in need, Ryan Jacobsen surprised army veteran Walter Stoller with a brand new car his reaction was filled with emotion.
Jacobsen serves as the case manager who helped Stoller and another veteran out of homelessness. With one serving to protect, and another serving to uplift through the power of music, both made a difference and got recognition for their efforts.
Please fill in your e-mail so we can share with you our top stories!