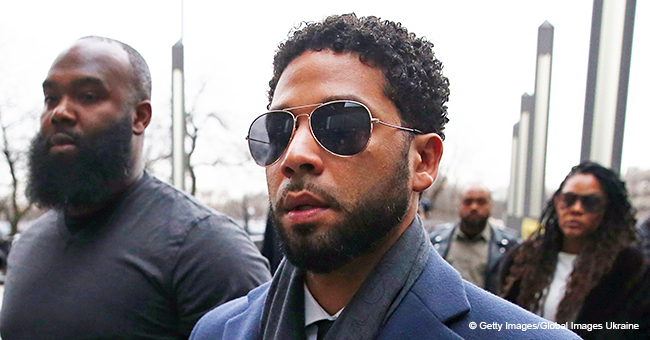 'Is There No Decency in This Man?' Chicago Mayor 'Angry' after Jussie Smollett Charges Dropped

Chicago Mayor Rahm Emanuel questions Jussie Smollett's decency after prosecutors dropped all charges against the "Empire" actor amid his staged attack controversy.
The Cook County State Attorney's Office is now facing heavy criticism after they decided to drop all 16 counts of felony disorderly conduct filed against Smollett. According to live updates revealed by CNN, the charges were dropped after reviewing the case's evidence and because of the actor's agreement to forfeit his $10,000 bond.
CHICAGO MAYOR RAHM EMANUEL'S TAKE ON THE CASE
While Jussie is now officially off the hook with his charges dropped, Chicago Mayor Rahm Emanuel is still in disbelief that Jussie remains to let everyone know that he is innocent when he has secretly been "running down the Chicago Police Department."
In a press conference made by the mayor, he asks how Jussie is still able to lie to reporters by saying he is innocent.
"How dare him? This is a person now who has been let off scot-free with no sense of accountability of moral and ethical wrong of his actions."
He called Smollett out for using hate crimes to protect minorities from violence, only to use it to advance his career.
JUSSIE'S NEIGHBOR'S TAKES ON THE CASE
While many people still stuck by Jussie during this difficult time, his neighbors just don't believe his story.
Agin Muhammad, one of his nearby neighbors, revealed that in the five years he's lived on the neighborhood, there hasn't been a hate crime like that. After all, he feels a crime like that would be impossible because "half the people are gay and the other half are black" in the community.
Another anonymous person who is said to be a patron at the pub located just a block away from the alleged incident revealed that "Chicago is the most liberal city around." He adds that there are cameras everywhere in the area, so if the incident really happened, the police would have caught the real suspects by now.
With all the conflicting stories about what really happened, it may take a lot more time for the real truth to come out.
Please fill in your e-mail so we can share with you our top stories!