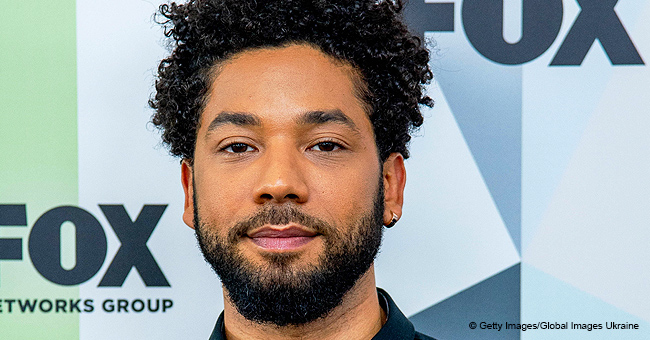 Jussie Smollett's Family Breaks Silence after Charges Dropped: He 'Is an Innocent Man'

The family of Jussie Smollett believes that "truth has prevailed" after the charges against the actor were dropped. They released a full statement on the matter.
The 16 felony counts that Chicago's Cook County prosecutors filed against Smollett were dropped on Tuesday in a drastic turn of events. The "Empire" star had been vilified ever since sources claimed he staged the events of January 29.
That day, two men, later identified as brothers, allegedly attacked Smollett for being African-American and gay. Smollett, 36, claimed the men where President Trump supporters and the assault was a hate crime.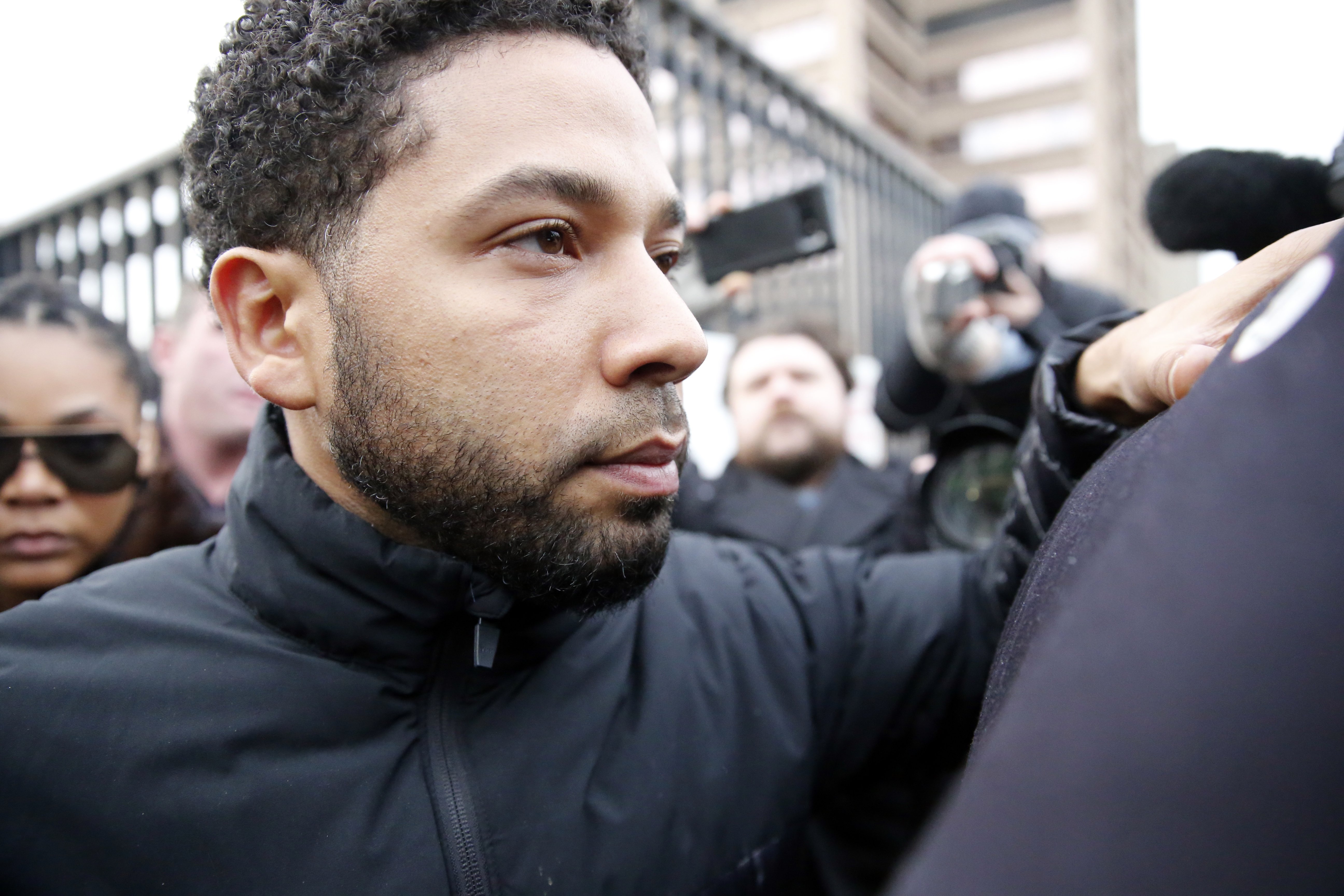 Jussie Smollett leaving the Cook County Jail on bond | Photo: Getty Images
Smollett's lawyers Tina Glandian and Patricia Brown Holmes spoke on the matter via a statement:
"Today, all criminal charges against Jussie Smollett were dropped and his record has been wiped clean of the filing of this tragic complaint against him. Jussie was attacked by two people he was unable to identify on January 29th. He was a victim who was vilified and made to appear as a perpetrator as a result of false and inappropriate remarks made to the public causing an inappropriate rush to judgment."
The statement also insisted that "there should never be an attempt to prove a case in the court of public opinion." It further stated that "dismissal of the charges [...] was the only just result."
Smollett remained consistent in his not guilty plea regarding the charges against him which included a class 4 felony false report allegation. Since his arrest on February 20, however, the internet made it clear that they saw him as guilty.
At the time, it was believed that Smollett staged the attack because he was "dissatisfied with his salary," according to Chicago PD Superintendent Eddie Johnson. The brothers who were allegedly paid to do it were released back on February 15 after "new evidence" was found, police said.
Jussie Smollett arrives at a courthouse in Chicago, Illinois on March 14 | Photo: Getty Images
Smollett's family reacted to the decision to clear Smollett's name by releasing a statement which read:
"Our son and brother is an innocent man whose name and character has been unjustly smeared. Jussie is a son, a brother, a partner, a champion for human rights, and a genuine soul who would never be capable of what he was falsely accused of."
It continued:
"This morning truth has prevailed and he has been vindicated. All charges have been dismissed and his record expunged (cleared). The painful incidents we've witnessed him endure over the past 7 weeks have been heartbreaking and unjust to say the least. While many were quick to rush to judgment before hearing the actual truth, we are grateful that the truth about Jussie has come to light."
It concluded: "We look forward to bringing the real perpetrators to justice. We thank God and our village for standing by us during this trying time."
It is unclear what led to the decision which was made after texts were allegedly found showing that Smollett schemed with the Nigerian brothers who committed the violent act.
Smollett himself spoke about his release soon after exiting the courthouse. He first thanked his supporters, family, and friends and said their prayers were not in vain.
He added:
"I have been truthful and consistent on every level since day one. I would not be my mother's son if I was capable of one drop of what I've been accused of."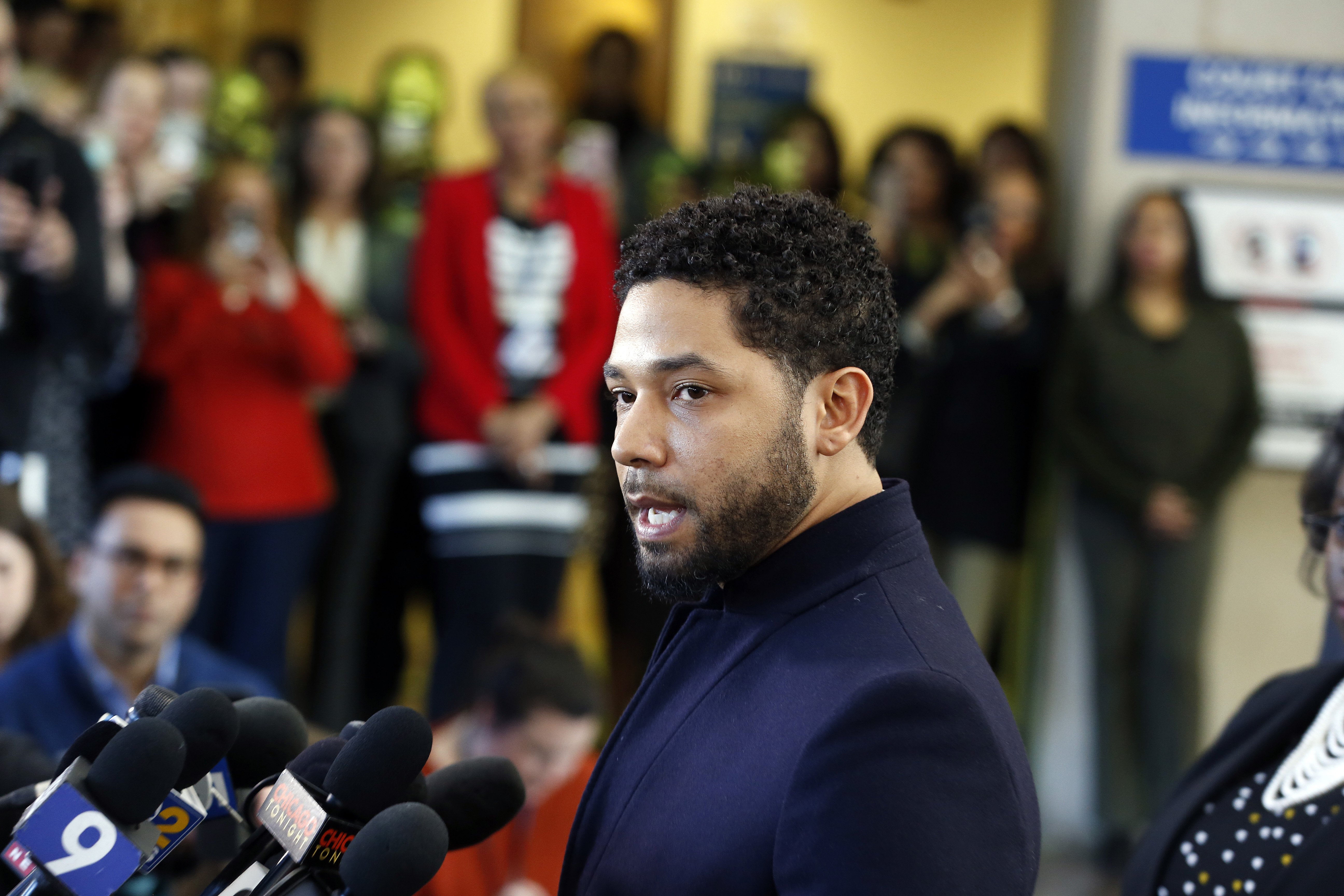 Jussie Smollett leaves after his court appearance at Leighton Courthouse on March 26, 2019 in Chicago, Illinois | Photo: Getty Images
He continued:
"This has been an incredibly difficult time. Honestly one of the worst of my entire life. But I am a man of faith and I am a man that has knowledge of my history and I would not bring my family, our lives or the movement through a fire like this. I just wouldn't."
Smollett concluded that he would "like nothing more than to get back to work and move on." He pledged to continue fighting against injustice towards marginalized groups and again thanked supporters and God.
Please fill in your e-mail so we can share with you our top stories!