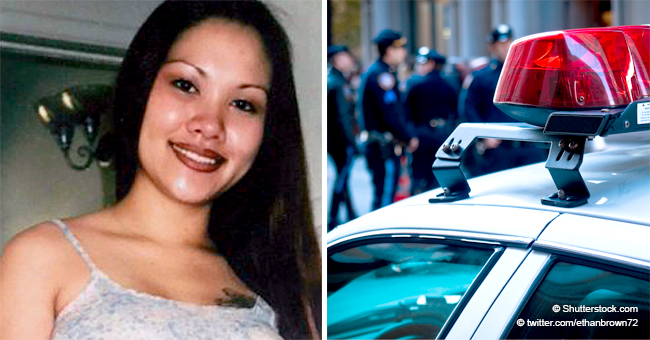 Family of Mentally Ill Woman Fatally Shot by Police Speak out after Being Awarded $9 Million
Long Beach Police department is considering an appeal after they lost the case against the family of a mentally ill woman police officers shot seven times in 2017.
On March 22, 2019, the federal jury's verdict came out in favor of Sinuon Pream's family and awarded them $9 million, the most substantial sum awarded in city history, according to the family's attorneys.
The mother of four, who suffered from mental health issues got shot by officers Elieser Domingo and Bradley Muhlenkamp from the Long Beach Police department on January 15, 2017, after she refused to let go of a knife, she'd been threatening to against everyone in sight.
The officers involved told the court how Sinuon swung the knife at several civilians and them while they tried to get the situation under control. Both officers eventually used their stun guns, but when it did not affect Sinuon, they shot her.
"She needed help, not bullets. The family is pretty torn up because their mother and their daughter suffered from a sickness that wasn't her fault," one of the Pream family's attorneys, Rodney Diggs said and added that three of the seven bullets that killed Sinuon got fired to her back.
In their defense, the city said that the actions of the two police officer involved were reasonable under the circumstances. "There is no evidence that either officer acted with an improper motive or with any other purpose than the legitimate law enforcement objective of taking Pream into custody while defending themselves and the public," according to court documents.
The federal jurors didn't agree with how the police officers involved handled the situation and found that the shooting "shocked the conscience."
Following the verdict, Sinuon's family expressed their gratitude towards the jury during a statement and thanked them "for believing our story and understanding our family's perspective" and added, "Receiving this verdict makes us feel like we have finally received justice. We hope Sinuon's soul can finally rest in peace."
Brain Dunn, one of the attorneys who represented Sinuon's family, hope that the verdict will save lives through changing how Long Beach Police Department respond to people suffering from mental illnesses.
On the day of the incident, Officers Domingo and Muhlenkamp got dispatched to a restaurant close to 7th Street and Bellflower Boulevard after they received calls that an adult female was threatening to stab citizens with a knife.
Once at the scene, the officers tried to deescalate the situation by talking her down to surrender, but she refused and headed onto the property of the Veterans Hospital. The officers followed her and continued in their attempts to get her to drop the knife. They failed to talk her down and decided to use a stun gun, but it was ineffective.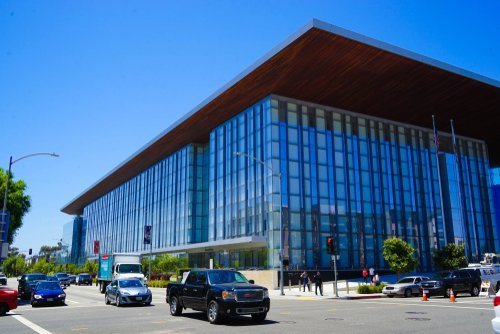 Long Beach Superior Court. | Source: Shutterstock
Attempts at talking to her again failed, but then she turned around and headed towards the officers with the intent to stab them. The officers opened fire on Sinuon, and once the Long Beach Fire Department arrived, they began medical treatment. They transported her to the hospital where doctors later pronounced her dead.
In August last year, a police officer caused outrage after he used a stun gun on an 87-year-old woman while she tried to cut flowers.
Please fill in your e-mail so we can share with you our top stories!