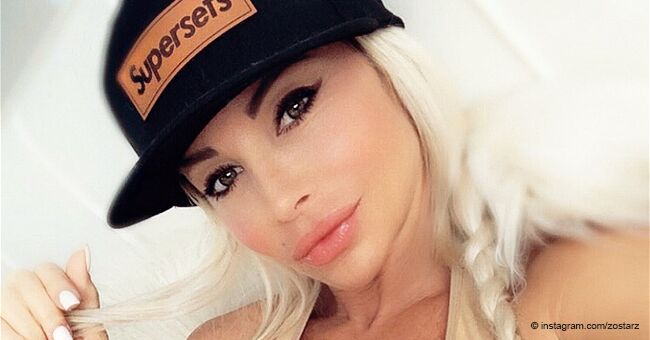 Playboy Model Zoe Gregory Reportedly Sexted with Alex Rodriguez Shortly before His Proposal to JLo
Alex Rodriguez faces different alleged cheating scandals amidst hie proposal to Jennifer Lopez. Zoe Gregory offers proof to Lopez of Rodriguez sexting her.
British Playboy model, Zoe Gregory, recently claimed that Alex Rodriguez has been texting her asking for threesomes and meet-ups weeks before he popped the big question to singer and actress, Jennifer Lopez.
The 44-year-old did not hesitate to tell the truth to the media, hoping it would reach Lopez. She told British newspaper The Sun,
"J-Lo is amazing and she doesn't deserve this. While getting ready to marry her, he was asking me for sex videos, demanding we hook up and asking me to make arrangements with other girls."
She claimed that they communicated through WhatsApp, where he asked for videos and a threesome, complimented her body - including her 36DD breasts, and sent a photo of his penis.
He allegedly sent messages asking for girls to hook up with saying,
"She hot? Fun? How many times have you been with her?"
and
"Are you still thinking of your three names of fun girls for us?"
Gregory did not seem impressed with Rodriguez, describing him to The Sun,
"He was being like a dirty dog. He seemed like a needy, horny bloke."
She seemed serious with her allegations and even used Daily Mail as a means to reach out to Lopez. She said,
"If J.Lo wants evidence she can contact me."
Gregory and Rodriguez started texting in December, after they were introduced by a common friend. However, they have never actually met in person yet.
Surprisingly, this is only one of the two allegations of Rodriguez cheating on Lopez. Former Yankees player, Jose Canesco, publicly called Rodriguez out for cheating with his ex-wife, Jessica Canesco. He brought to twitter the issue and said,
"Watching J.Lo text Alex Rodriguez, little does she know that he is cheating on her with my ex-wife Jessica."
But of course, the issue was denied by Jessica, and shut down by the newly engaged couple. Although, it must be difficult for the famous singer to stomach all these cheating allegations, especially with real people accusing her fiance, and even offering proof.
Sad to say, cheating has become a norm in the Hollywood scene. Similar scandals have happened in the past year, including one about TV host, Wendy Williams' husband. Recently, their issue sparked controversy once again as her husband's mistress just gave birth.