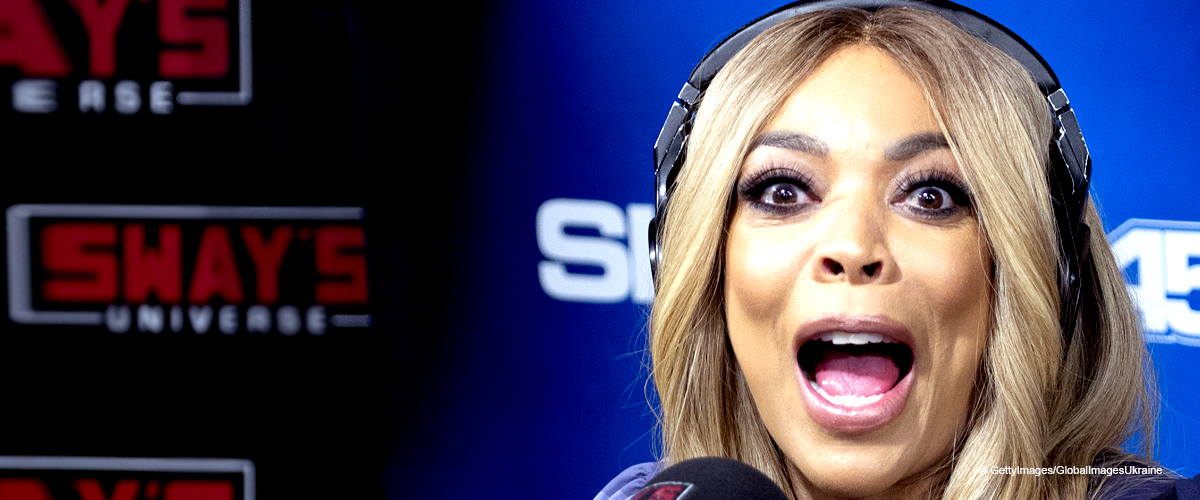 Wendy Williams' Husband Allegedly Welcomed a Child with His Long-Term Mistress

Wendy Wiliams' husband, Kevin Hunter, allegedly has a long-time mistress who just gave birth. The father of the child is still unknown, but speculations point to Hunter.
The alleged mistress of Kevin Hunter, husband of famous TV host Wendy Williams, just gave birth at a hospital in Philadelphia. Hunter is apparently paying for the hospital expenses and checked in using a different name.
Sharina Hudson, Hunter's alleged mistress, chose Hahnemann University Hospital because giving birth in New York would apparently lead to leakage to the press, says a source from Page Six.
The source disclosed,
"Sharina gave birth to the baby at Hahnemann University Hospital in Philly. Apparently, they chose this location because they were worried that if she gave birth in New York, it would be leaked to the press."
Another source said,
"This is a crazy situation, Wendy is in a halfway house fighting for her sobriety, while her husband is at the side of his mistress who is giving birth to a baby. Sharina went into labor on Sunday [and] is believed to have given birth late on Sunday or in the early hours of Monday."
"Everyone who loves Wendy is heartbroken and furious. Her fans are furious that she lied to them about her health and about what she has been going through,"
added the source.
A third source also shared,
"Sharina has given birth to a baby, but hasn't confirmed if Kevin if the father."
Hearing allegations as such must be difficult for Williams, especially in the state she is in. Williams, 54, is currently in a tight spot, trying to win her personal battle against substance abuse.
She has been open about her situation and the process she is undergoing to maintain sobriety. She revealed that she has been living in a sober home in Queens, New York, with only her husband and 19-year-old son knowing of her situation for some time.
Guest hosts took her place during her 2-month-long absence from the show. One of them was Nick Cannon, who hosted for three days in February. During his time on air, Cannon updated the audience about Williams' state.
"I spoke to Wendy. I talked to her and honestly she sounded amazing y'all. We jumped on the phone and the first thing she said is, 'Nick Cannon! How you doing?' And honestly I didn't know what to expect at first but her spirit was so big it was so amazing."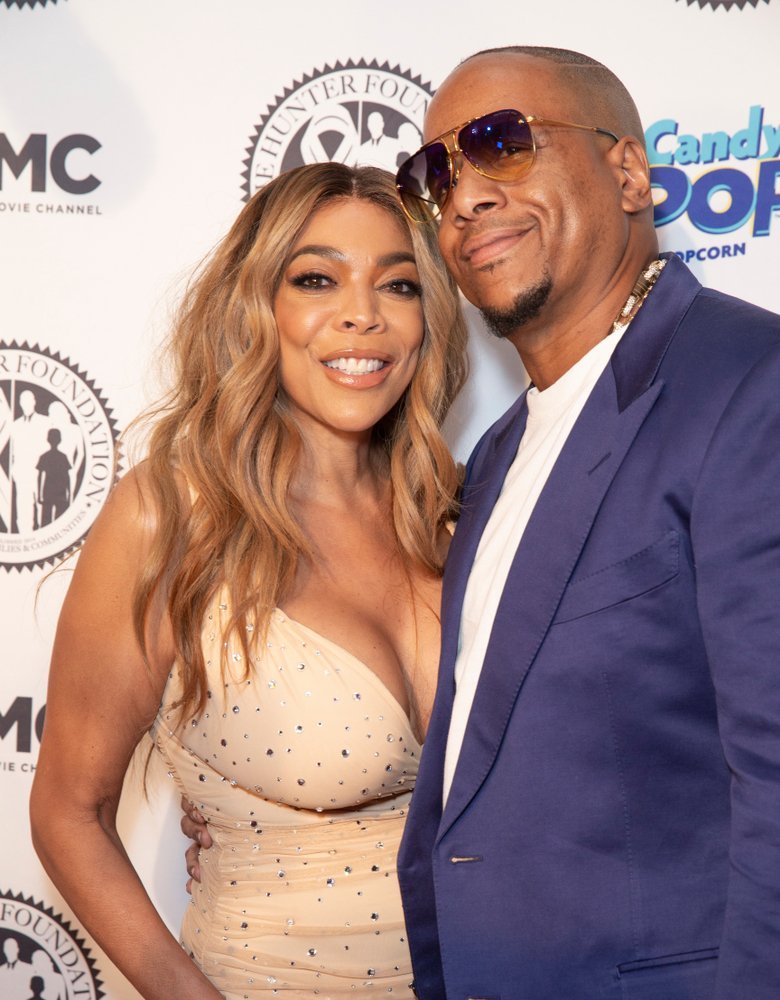 Wendy Williams and Kevin Hunter attend Wendy Williams and The Hunter Foundation gala at Hammerstein Ballroom | Source: Shutterstock
He added that he
"Had a conversation with her and her whole family"
And said,
"They said they all good."
The guest host continued saying,
"The love and the passion is still there cause that's what you need at times like this, is your family to stick together with you. And honestly we talked and it got a little emotional, it did, because when I spoke to her she said she feels y'all love."
However, being in a low state, facing rumors of having her husband cheat on her can mess up the hosts focus with sobriety.
The cheating scandal of Hunter dates back to 2017, when Hudson, a massage therapist, was exposed to be having an affair with Williams' husband for ten years. The affair seemed serious when Hunter was reported to be splitting his time with his mistress.
Fast forward to December last year, DailyMailTV said that Williams hired a private investigator to spy on her husband and see if the affair is still ongoing. This sparked her relapse back into substance abuse.
In the midst of all these happenings, Williams was seen without her wedding ring on, as she left her home. Last Monday morning, the controversial talk show host left her sober living home with no ring in sight but was suddenly put back on during the taping of her show.
Please fill in your e-mail so we can share with you our top stories!