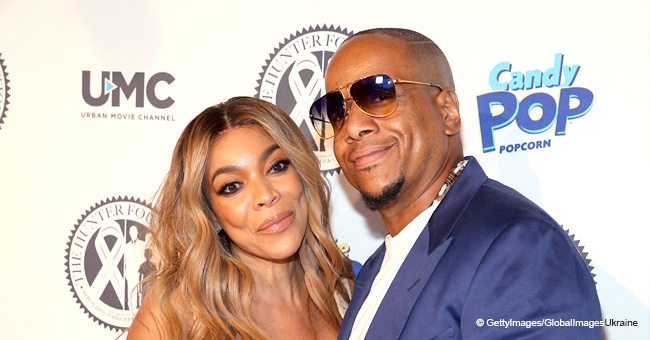 Wendy Williams' Husband Talks Wife's Addiction, Says It's 'Family Process' Helping Her Be Sober

Wendy Williams' husband, Kevin Hunter, has spoken about the recent alcohol and substance abuse revelation of the tv host. He disclosed the process the family is going through at the moment.
Kevin Hunter recently shared about how Wendy and their family are coping through her battle with addiction. He mentioned that it is a family process, and sounded positive about their situation.
In an interview he said:
"Wendy is doing well. We're doing well as a family. We are moving forward with working on her sobriety and doing the work to help others, not just ourselves. It is a family process. Anybody that has to deal with this knows this a family process… and we are dealing with it and moving forward."
The couple has been married for 22 years and has one child, Kevin Hunter Jr. Kevin and her son are the only two who knew about her sobriety treatment and have been in full support since.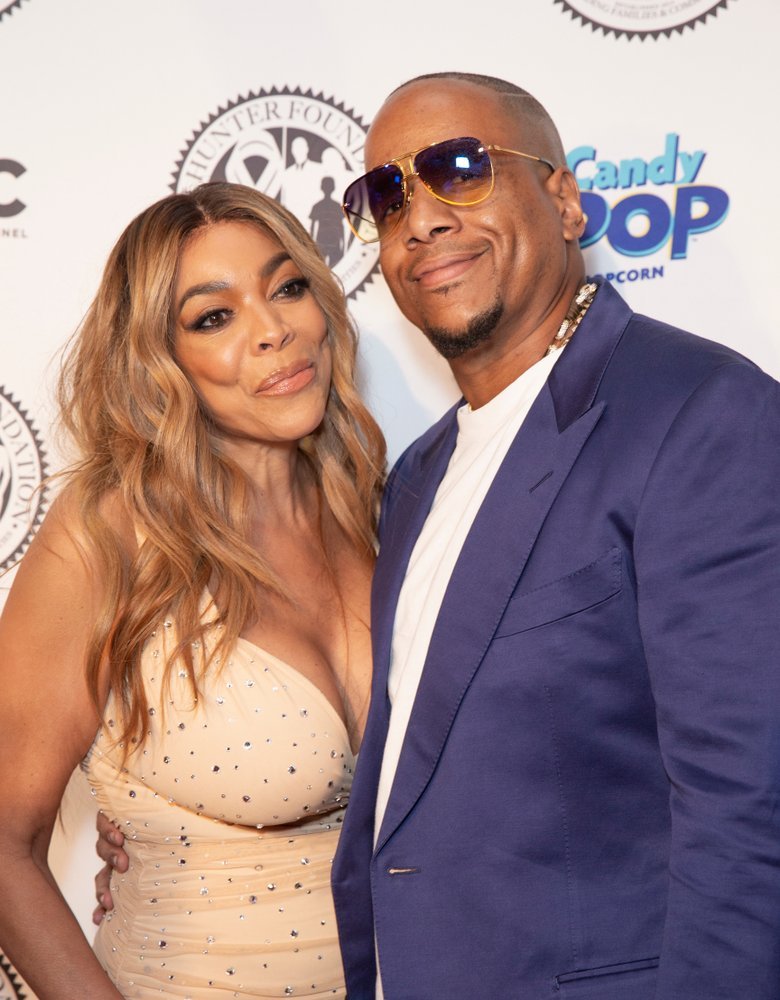 Kevin Hunter and Wendy Williams at the Hunter Foundation gala at Hammerstein | Source: Shutterstock
Wendy, 54, revealed her sobriety process on her show, "Wendy Williams Show", last Tuesday. She said that she is being treated in her own way while living in a sober living house. The talk host emotionally shared:
"So, this is my autobiographical story, and I'm living it. I'm telling you this. After I go to the Pilates, I go to several meetings all around town in the tri-state area... I am driven by my 24-hour sober coach back to the home that I live in, here in the tri-state with a bunch of smelly boys who have become my family."
With tears in her eyes, she continued,
"Doors locked by 10 p.m. lights out by 10 p.m., so I go to my room, and I stare at the ceiling and I fall asleep to wake up and come back here to see you. So that is my truth. I know, either you are calling me crazy or the bravest woman you know. I don't care."
As the show came to a close, Wendy added that she has also started a foundation to help those who are caught up in the same situation as her. She said:
"Kevin and I have the Hunter Foundation for the good of the people. And we recently launched our 888-5Hunter number for those of you caught up in the struggle of addiction."
The controversial talk show host has always been honest with her opinions, and now with her personal life. Ultimately, she has gained fans who have shown their support in her battle against addiction, which we all hope she will triumph over at the end.
A few years ago, Wendy suffered with cocaine addiction, which went on for about a decade. The TV host openly talked about her addiction back in 2008 with "Entertainment Tonight", describing herself as a 'functioning addict.' However, it seems that the addiction has come back, and she needs to fight it all over again.
Please fill in your e-mail so we can share with you our top stories!