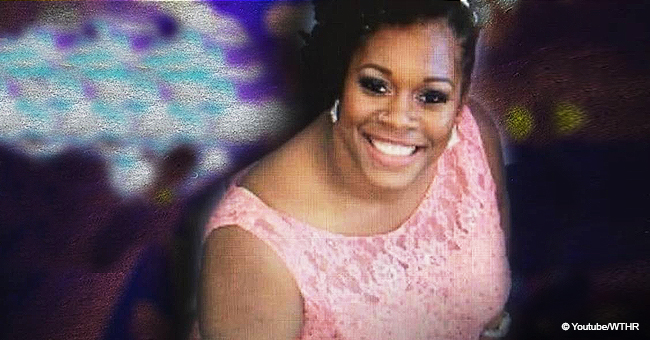 Indiana Mother of Five 'Vanishes into Thin Air' on First Day of New Job
A mother-of-five in Avon, Indiana, has been missing for over a week now after "vanishing into thin air" on the first day of her new job.
30-year-old Najah Ferrell was last seen around 3 am on March 15 by her fiancé, two sons, and three foster children at their Avon home, WTHR reports.
STRANGE OCCURRENCE
Ferrell's anguished mother, Paula Gholson, spoke with the TV station about the day her daughter went missing:
"She got up for work and told him to get the kids out, 'cause she had to go in and he said that's the last time he saw her."
Gholson added that she knew something was wrong when, later that same day, Ferrell did not turn up to pick her foster kids from school.
"I knew then...I said something is wrong, 'cause that's not Najah," she said. "It's like she vanished. So we're concerned because Najah wouldn't leave her kids for a moment."
INVOLVING THE POLICE
After the family discovered that Ferrell never showed up for her 5 am shift at the Panera Bread restaurant where she was supposed to resume, they informed the Avon Police Department.
Avon PD Detective Brian Nugent told NBC's Dateline that the department is not ruling out foul play in their investigation of the matter:
"In the absence of any information to suggest that anyone knows where she's at, foul play is at the forefront of our theories. For her to be away this long unexplained, unplanned — foul play is certainly a possibility."
Nugent added that no suspects have been named and that Ferrell's family, including her fiancé, has been cooperative so far with the investigation.
LATEST DEVELOPMENTS
A few days ago, the police released Ferrell's vehicle details in hopes that someone has spotted the black 2018 Nissan Altima with dark tinted windows with an Indiana plate number of XOM936.
On Tuesday, March 26, Fox59 reported that Nugent confirmed the car had been found near 86th Street and Michigan road and that property belonging to Ferrell was located over the weekend on I-65 near Lafayette road. No other information has been released to the public, but a press conference is scheduled for Thursday.
A FAMILY IN PAIN
In the meantime, Ferrell's family members are rallying together, praying and having faith that their missing loved one will soon be back alive and well.
"We're using the phrase, 'It's like she vanished into thin air,' but I wanna say right here and now. There's no such thing," said Ferrell's aunt, Rhondel Gowdy. "Somebody knows something. It's impossible that nobody knows anything."
Ferrell's devastated mother also couldn't hold back tears as she told WTHR's Emily Longnecker:
"I'm coping with my faith, Emily. That's what's saving me; To try and keep my mind clear. I have my moments though, I do. I really do. I have my moments because I want her home."
Najah Ferrell is 30 years old, 5-feet-4-inches tall and weighs 180 pounds. She has black hair and brown eyes.
Anyone with information on Ferrell's disappearance is asked to call the Hendricks County Sheriff's Office at 317-839-8700 or Crime Stoppers at 317-262-TIPS.
Please fill in your e-mail so we can share with you our top stories!