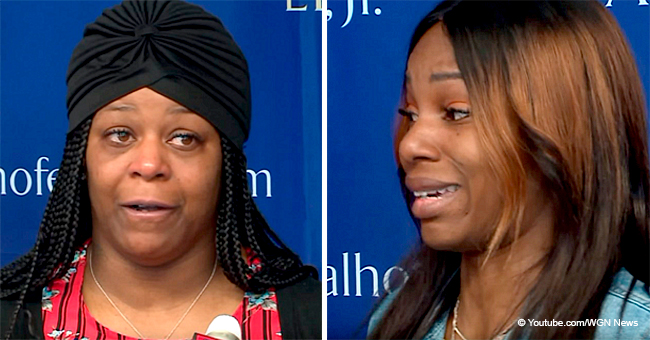 Armed Police Violates Kids' Party, Destroys Birthday Cake, and Gets Sued for Raid on Wrong House
Armed police officers have landed themselves in hot water after they raided a South Side home on February 10. At the time, a child was having a birthday party.
The officers destroyed the celebration and trashed the apartment while executing a search warrant.
A civil rights lawsuit was filed on Tuesday in a federal court against the Chicago police. It states that last month 17 police officers executed a search warrant at the wrong South Side house.
The lawsuit claims that the officers raided the home with guns drawn while a 4-year-old boy was having a birthday party. The Chicago family alleged that the officers smashed Terrence Jackson Jr.'s birthday cake.
The lawsuit alleged that the officers ignored a number of requests to produce the search warrant. A number of adults were also put in handcuffs in front of the children.
The officers allegedly cuffed people even though no one disobeyed orders. They apparently also trashed the apartment and pointed guns at the boy and his sister Samari Boswell, 7.
The children's mother, Stephanie Bures, said her daughter was now afraid of the police. The search warrant that was executed was for a suspect who hasn't lived at the residence for five years.
The person was said to be a drug dealer, allegedly in possession of the drug ecstasy. The search warrant didn't yield any results as none of the contraband items listed in it was found.
The family's attorney, Al Hofeld, also revealed that no one was arrested or charged. Chicago Law Department spokesman Bill McCaffrey said the city had not been served with the lawsuit.
In a similar story that had a tragic ending, John Adams, 61, was watching television when his wife, Loraine Adams,70, heard pounding on the door. Police came in and John opened fire first with a sawed-off shotgun because the officers were allegedly not in uniform or identifiable as police and they thought it was a home invasion.
Loraine had been handcuffed and thrown to her knees in another room when the shooting began. Police retaliated and shot John three times and died later at Vanderbilt University Medical Center in Nashville.
Officers Kyle Shedran, 25, and Greg Day, 24, were placed on administrative leave with pay. They admitted their mistake saying they had intended to raid the home next door.
Please fill in your e-mail so we can share with you our top stories!