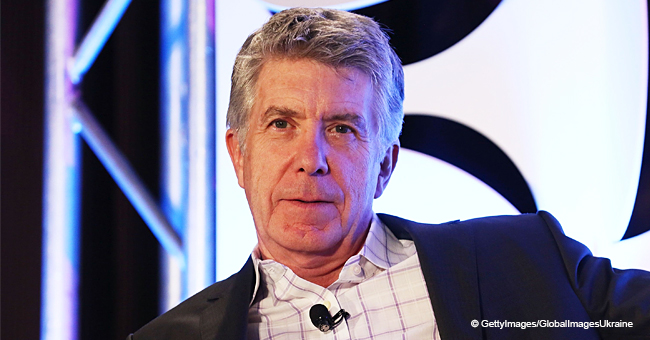 DWTS Star Tom Bergeron Is the Proud Father of 2 Beautiful Daughters - Meet Both of Them
Funnyman and host Tom Bergeron has had a successful, steady career since the '80s, and behind the scenes, his happy home life is made up of his wife Lois and their two daughters who he calls, "the lights of my life".
Fans know him best for his easy show-hosting skills from programs like "America's Funniest Home Videos", and currently "Dancing With The Stars" but the Massachusetts native has been married for over three decades now. He and his wife Lois have two daughters, Jessica and Samantha.
Lois has chosen to remain behind the scenes, hardly out in public with her high profile husband. Funny enough she wasn't even seen in a photo that Bergeron posted in honor of his daughter's birthday, which featured Jessica as a baby coming out on television, carried by her proud dad. The host captioned it with,
"A Monday Memory: my now 29-year-old daughter Jessica making her Boston TV debut at 5-months-old (with her beaming Mom partially blocked by my left shoulder)"
Jessica, Tom and Lois' eldest, has taken an interest in the business, and landed work as a production assistant for ABC hit shows like "How to Get Away with Murder", "Trophy Wife", and "Castle".
Tom's charming and friendly personality had a private side, too. He said that years ago, he had to find a way to deal with his anger management issues, and his wife Lois helped him find a path to change. She told him during an episode of Tom's rage,
"If we're going to have a relationship, that has to stop."
And that path led him to Transcendental Meditation, which the host studied all those years ago and still practices to this day.
He shares this about the value of meditation,
"I trust that because of the practice, because of the investment of time and mental energy into being present, that I'm going...to somehow know how to roll with whatever happens."
Please fill in your e-mail so we can share with you our top stories!