'Let Your Son Bring a Friend': Barbara Bush's Letter to Melania Trump Revealed
Barbara Bush's memoir will be released in the coming month. A preview of its contents revealed that Bush sent a letter to the current first lady with some interesting words of advice. 
Bush died at 92 in April 2018 after reportedly refusing medical treatment. Eight months later, her husband George Bush also passed away. Before she left, the former first lady sent a letter to Melania Trump. 
Written in Bush's upcoming book "The Matriarch," Bush joked with Melania as she began her letter: "The world thought I was writing this note to Bill Clinton. I am glad that I am not." 
According to the book's author Susan Page, Bush wrote the letter two weeks after President Donald Trump took office. Bush said that on that day she "woke up and discovered, to [her] horror, that Trump had won."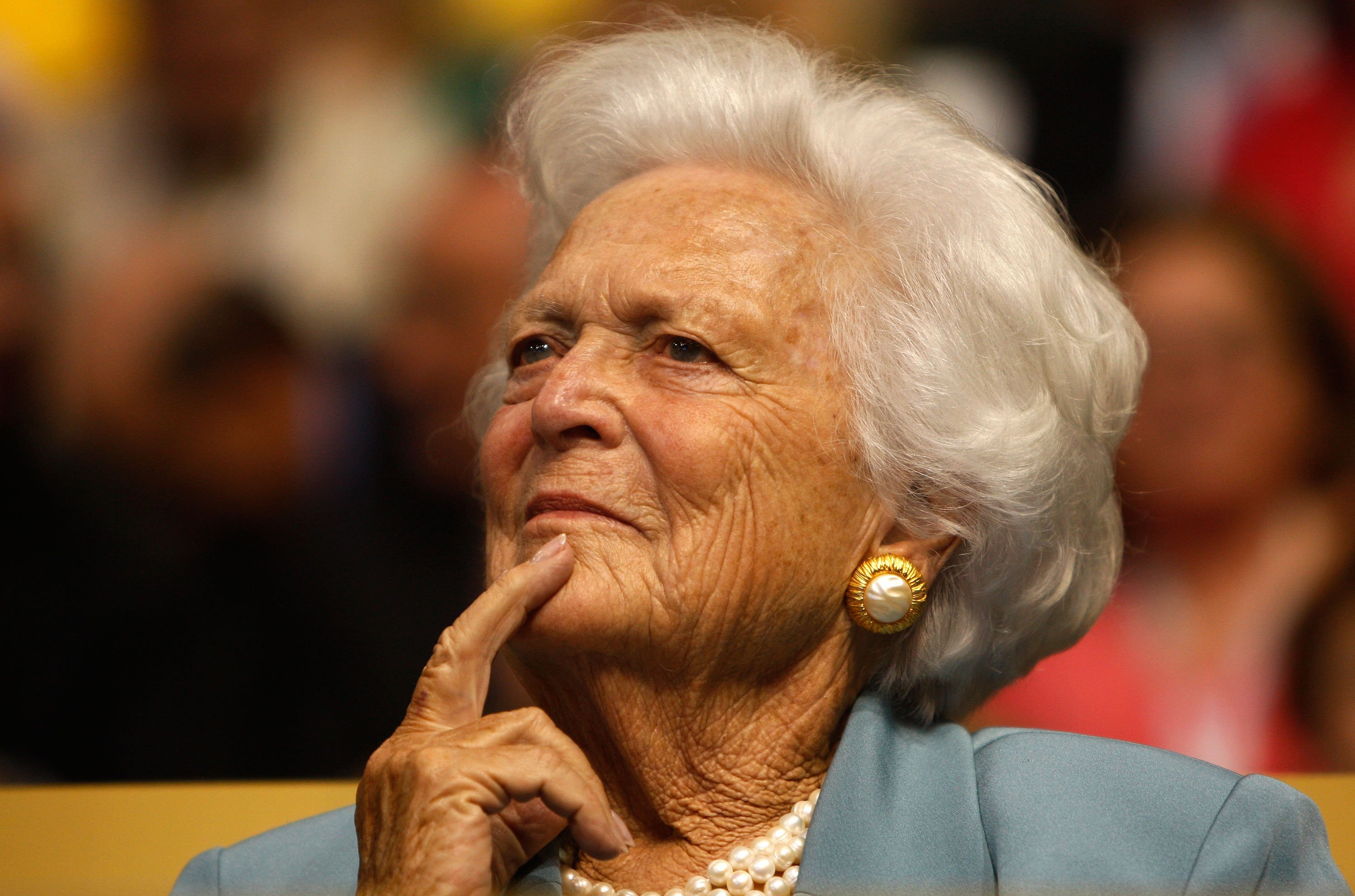 She was expecting Hillary Clinton to win the presidential elections and had already drafted a funny letter to Bill. She'd also been gifted a countdown clock which she kept on her beside counting down the days until Donald's term was over. 
Still, the former first lady shared genuine words of wisdom to Melania, who was at the time dealing with media attention on whether or not she would be moving with her son Barron to the White House from New York. 
Bush wrote: 
"I wanted to welcome you to the First Ladies very exclusive club. My children were older and therefore I did not have the problems you do. Whatever you decide to do is your business and yours alone."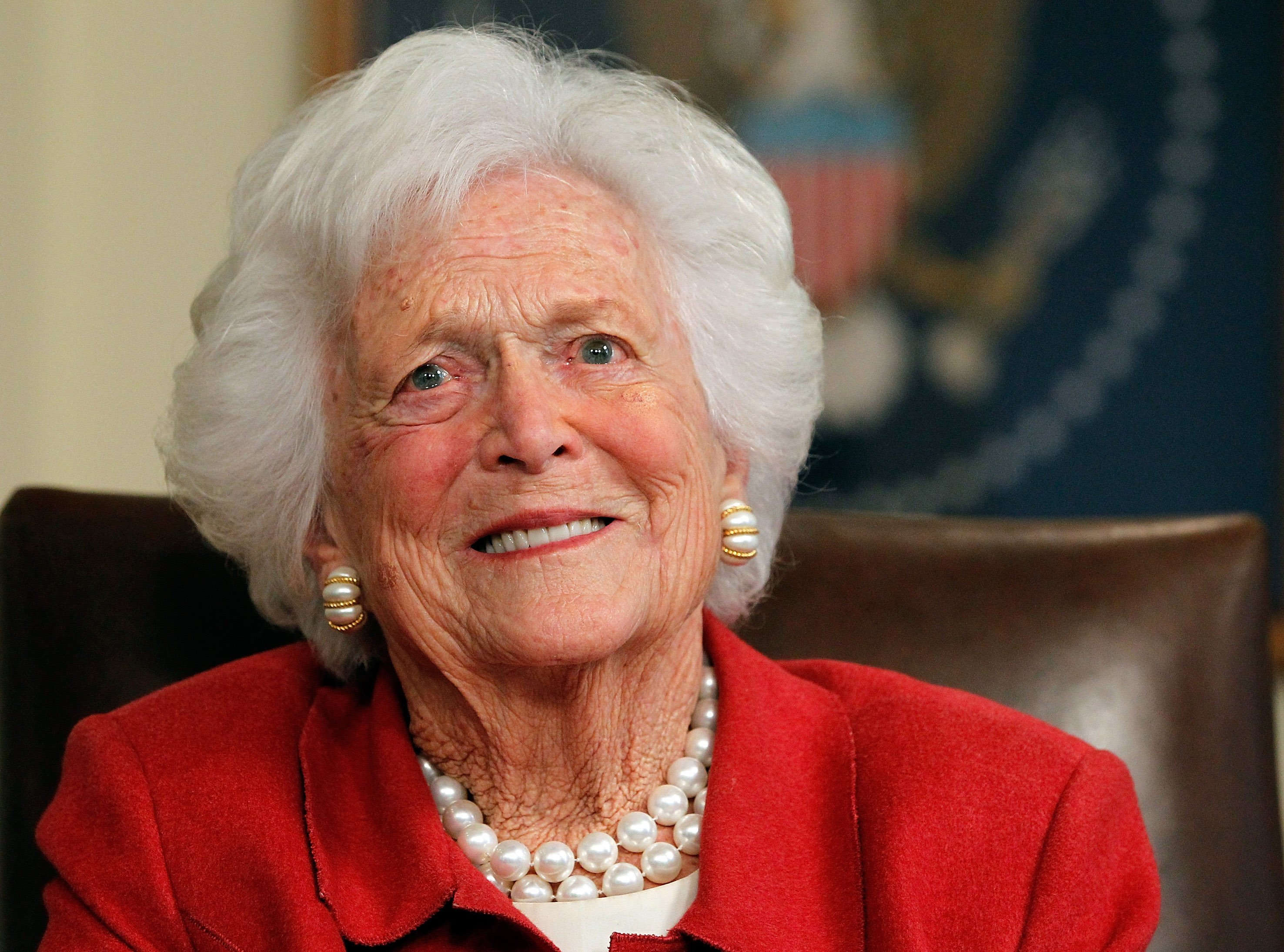 She continued: 
"Living in the White House is a joy and their only job is to make you happy. If you decide to stay in NYC that will be fine also. When you come to the White House let your son bring a friend. That is my unasked for advice. God Bless you."
Bush also told Melania that she and other first ladies "can't wait to initiate you." Her advice about Melania's son reflected similar recommendations made to Hillary for her only child back in 1992.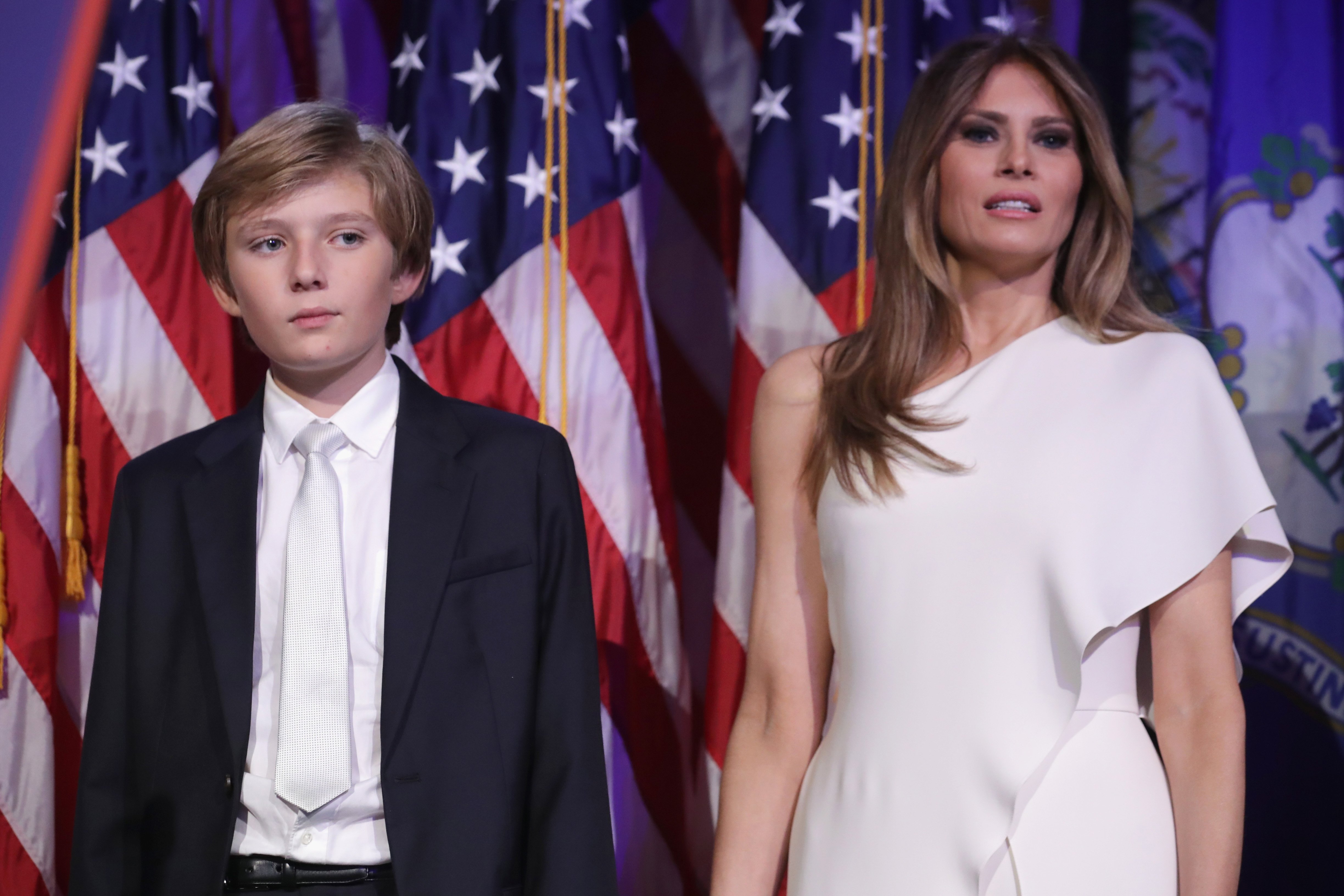 Amid her encouragement to the first lady, the book also displayed Bush's less hopeful sentiments towards the president. Diaries written in the 90s revealed that Bush saw Donald as "greedy, selfish, and ugly." 
So much so, Bush blamed the former businessman for a health scare she endured in June 2016. The heart attack came after Donald continuously ridiculed Bush's son Jeb who ran as a candidate that year. 
Ultimately, however, Bush passed away from congestive heart failure and chronic obstructive pulmonary disease combined with the existing Graves' disease the first lady was suffering from.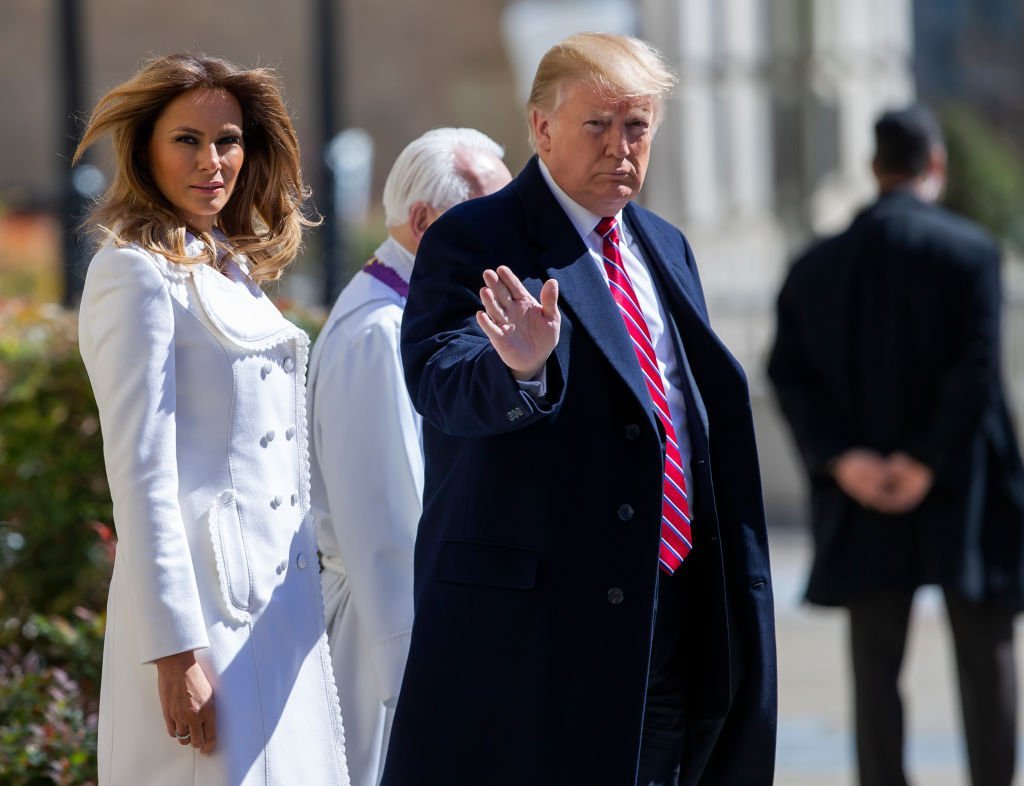 This wasn't the first letter that Bush wrote to another famous lady. She also responded to a letter from Marge Simpson of "The Simpsons." Showrunner Al Jean released the exchanges following Bush's death. 
Bush and her husband were both against the show itself since its first airing. Marge took issue with that and hoped to resolve the matter. "I always believed in my heart that we had a great deal in common. I hope there is some way out of this controversy," the yellow woman wrote. 
In response, Bush penned a letter which began: 
"How kind of you to write. I am glad you spoke your mind; I foolishly didn't know you had one."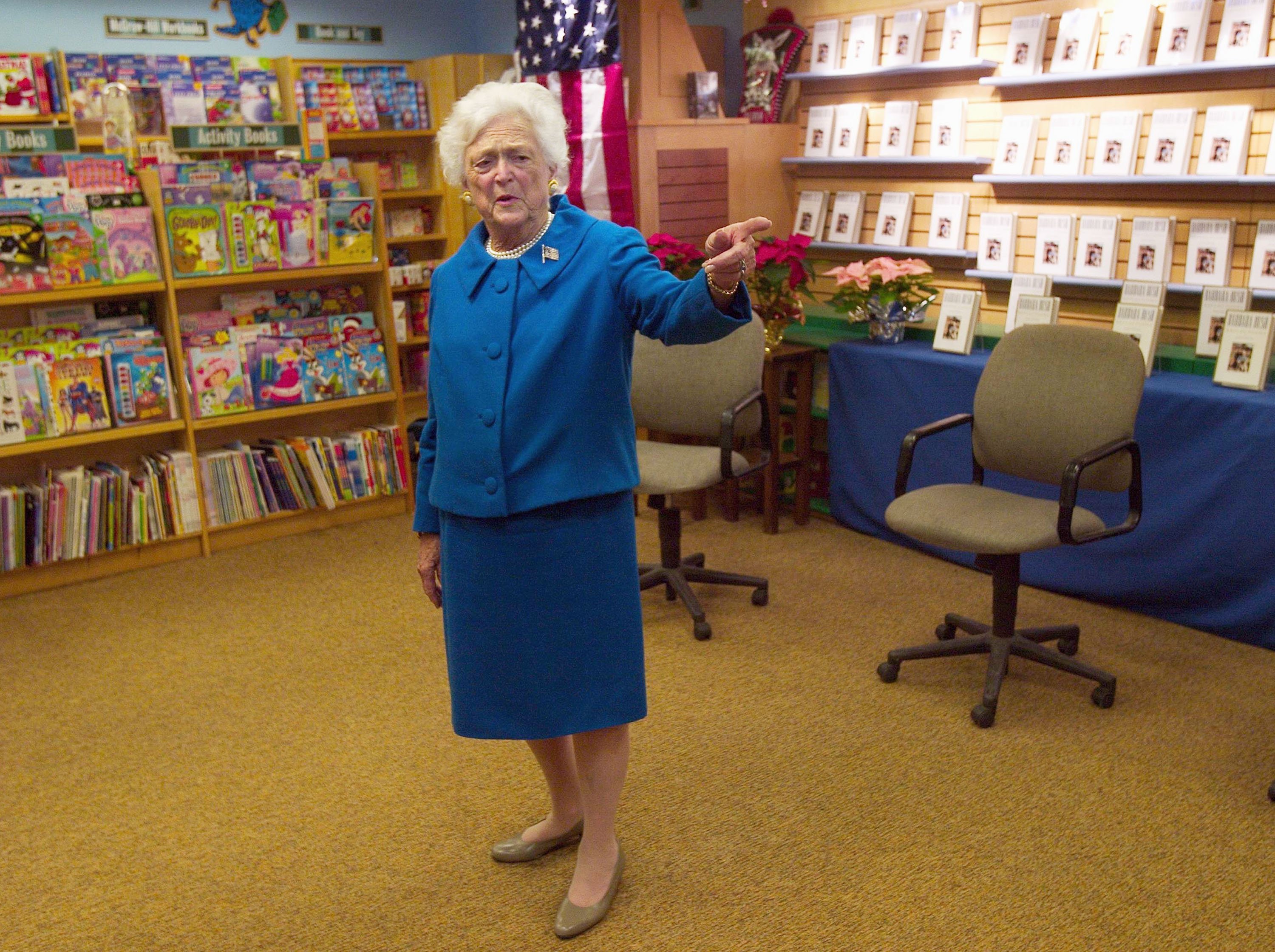 She then revealed that she was, at the time, looking at a cup with Marge and her family enjoying a camping trip on it. Bush commended Marge for "setting a good example for the rest of the country." 
She ended with an apology for her quick tongue and even complimented Marge's husband Homer, whom she said was quite handsome. Clearly, the first lady's wisdom was on display no matter who she spoke to.
More words of wisdom from the deceased former first lady will be found in her book "Matriarch: Barbara Bush and the Making of an American Dynasty" on April 2.