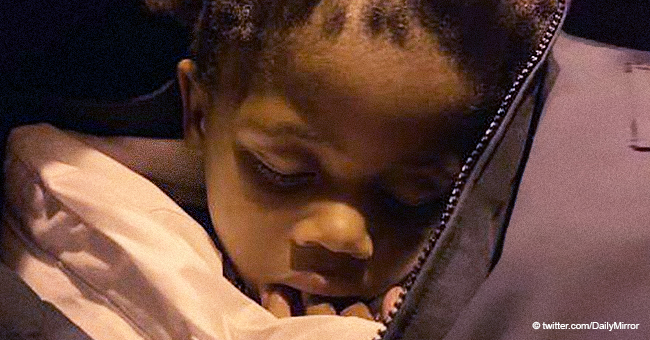 Florida Parents Took 14 Hours to Realize They'd Left Their 2-Year-Old Daughter in a Park Overnight
A toddler wearing a gold tutu was found wandering Haverhill Park all alone.
The Palm Beach County Sheriff's Office in Florida said that Makenson and Jolanda Alexandre reported their little girl missing on Saturday, March 23, 2019, at 11:40 a.m. It turned out they had left her at the park on Friday, March 22, 2019, at around 7:00 p.m. She had already been missing for 14 hours. The 34-year-old Makenson and 27-year-old Jolanda allegedly went back home not realizing that they left their two-year-old behind. The toddler was found wandering alone wearing a gold tutu at Haverhill Park in West Palm Beach, Florida. To track down her family, authorities asked the community to share the little girl's photo on social media while keeping her in a safe overnight accommodation. Her parents told police they did not realize she wasn't home and the sobbing mom was "shaking" as she said that she couldn't believe they had left her in the park.
In November of last year, a four-year-old spent the night in an impounded van when Milwaukee police arrested the driver under suspicion of DUI, but unfortunately did not notice the little girl sitting in the back. She was found upset and crying, having spent the freezing night all alone. Officials said that after pulling the driver over at around midnight, she was arrested and an infant was taken out of the van. The four-year-old however remained unnoticed and was left by herself in the city's impound lot for about eight hours.
In a press conference, Milwaukee city engineer Jeff Polenske said,
"It was an unfortunate situation. Apparently, the girl was very upset and crying, something that none of us would like to [have happen] to any of our children."
Please fill in your e-mail so we can share with you our top stories!