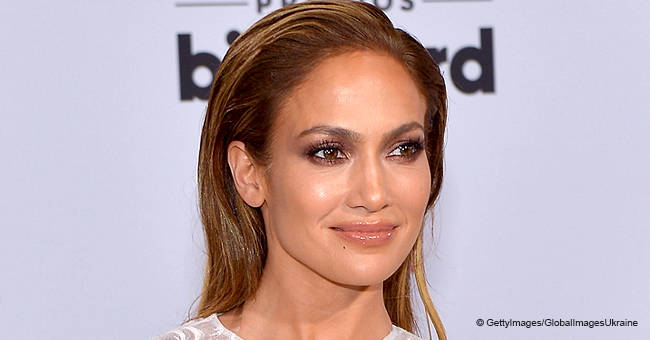 Jennifer Lopez's Younger Sister Is a Gorgeous Mother and an Award-Winning Journalist
Lynda Lopez is J.Lo's younger sister, but she also is an Emmy-winning TV host and journalist, "lucky mom" to daughter Lucie Wren.
Jennifer Lopez has two sisters, Leslie and Lynda. Her younger sister, Lynda, is 47-years-old and has a successful career as a news host and journalist. She started her career in radio broadcasting, and after five years she got the chance to become an entertainment correspondent on television. In 2001 she won an Emmy Award for "Outstanding Morning News Program".
In 2008, a very precious little girl came into Lynda's life, a daughter she named Lucie Wren. Her relationship with Lucie's father, Adam Goldfried, didn't last.
J.Lo admires her baby sister for everything she does as a single working mother saying,
"I just love and respect her so much. She's a single mom but not like I'm a single mom. I have a lot of help - she doesn't. I always ask, 'Do you need anything?' And she's like, 'I'm good.' But I know she's exhausted."
Jennifer's close-knit family has been a source of support for both herself and sister Lynda. Their beautiful mother, Guadalupe Rodriguez, is a strong presence in her daughters' lives, seen frequently on their social media getting love from her grandkids and even making public appearances with J.Lo.
Recently, Guadalupe got hurt when she accompanied J.Lo to an event. The incident happened outside Sirius Radio in New York. Guadalupe was hit on her head by an elbow of an unruly fan who was trying to get an autograph. While she appeared to shake it off, her daughter was visibly upset that it happened, and made the decision to find another way out of the building when they were done, to avoid the frenzy awaiting them on the street and keep her mother out of harm's way.
Please fill in your e-mail so we can share with you our top stories!