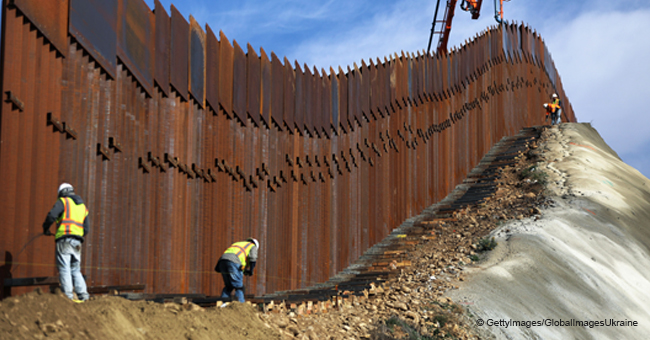 President Trump Threatens to Close US-Mexico Border 'Next Week' Due to Undocumented Immigrants
President Donald Trump took to Twitter, the social media platform he often uses to make most official statements, to announce that he could close the Southern Border sooner rather than later.
In the three-tweet message, Trump pointed out that Democrats had given the US the "weakest immigration laws" in the world and that Mexico had the strongest as they make "more than $100 billion a year on the US."
Trump then urged Congress to modify their "weak" immigration laws and told the Mexican government that they must stop "illegals" from getting into the US.
"If Mexico doesn't immediately stop ALL illegal immigration coming into the United States through [sic] our Southern Border, I will be CLOSING the Border, or large sections of the Border, next week," added the President.
The man admitted that stopping illegal immigration for Mexico was an easy task but that they prefer not doing it and "just take our money and 'talk.'" He finished saying that closing the border would be a good thing for the US economically and socially-wise.
Trump's threats came only a few months after he decided to reopen the government after the longest US shutdown in history, which went from December 22 to January 25.
One of the principal reasons the President had for shutting it down was that the Senate didn't approve Trump's demand for $5.7 billion in federal funds to build a US-Mexico border wall.
Please fill in your e-mail so we can share with you our top stories!