Andrea Bocelli Comes with New Emotional Duet with His Son, and Their Voices Are Charming
Andrea Bocelli once again wowed his audience as he sings an emotional duet with his son, Matteo. The performance was at an award ceremony in Italy.
Andrea Bocelli got described once by Celine Dion as the man God would sound like if he were a singer. Bocelli is an Italian singer, songwriter, and record producer whose career spans over three decades.
Sul palco dei @PremiDavid, @AndreaBocelli e @bocelli_matteo cantano #FallOnMe.#David2019 #David64 pic.twitter.com/uSkU6Ke0WY

— Rai1 (@RaiUno) March 27, 2019
The Italian is famous for giving breathtaking performances that leaves his audience spellbound, and last Wednesday, he sang a duet with his son, Matteo Bocelli, at the "David Di Donatello Awards."
Singing with a voice fit for angels, Matteo joined his father for a rendition of the song "Fall On Me." The younger Bocelli sang the first verse and chorus in English, with his father looking on and singing along silently.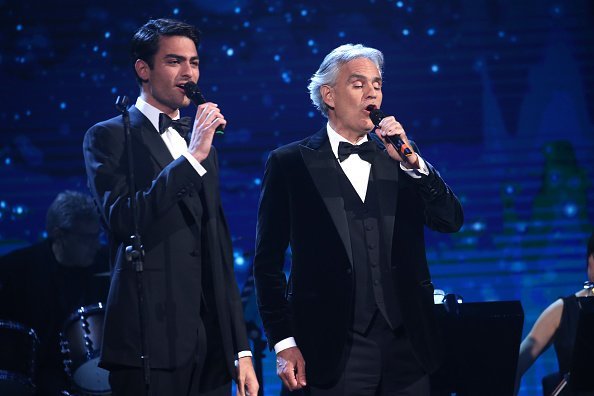 The acclaimed singer took up from where his son left off, singing in Italian, with the younger man smiling at him in adoration. The orchestra accompanied their performance, and the song with the lines "Fall on me, with open arms, from where you are," and "Fall on me, with open lights," left the audience charmed and fascinated.
Father and son, were also met with a loud ovation, with tears in the eyes of some of their listeners. The 60-year-old has had other epic shows that left people with fond memories.
One of such is his 1994 performance at the Sanremo Music Festival in Italy. At this time, the father-of-three had spent over a decade in the industry, but it was his first time at the festival, and he got the highest points for a newbie for the song "II Made Calmo Della Sera."
Before '94, Bocelli sang "Miserere" with the legend, Luciano Pavarotti, in 1993, at the Zucchero European Concert Tour. In "99, he performed "The Prayer" alongside Dion, at the "71st Academy Awards."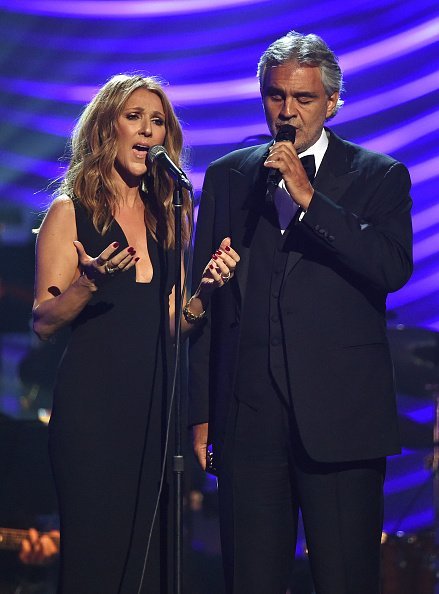 Other memorable performances include singing "Sogna" at the Liberty State Park Concert in the year 2000, and "New York, New York" with Tony Bennett at the Free Concert in Central Park.
Outside of music, the Lajatico native married twice, with the second marriage in 2014 to his long-time partner manager, Veronica Berti, taking place in Tuscany.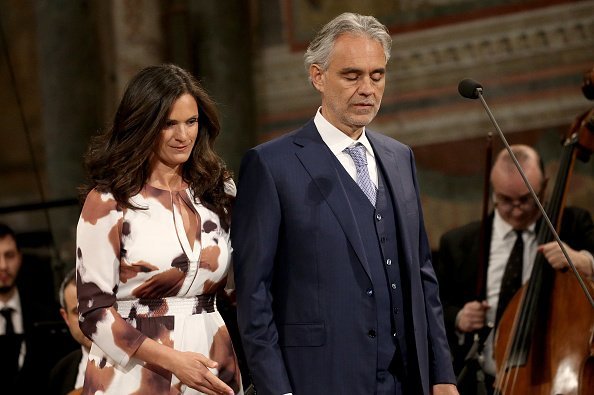 The wedding held at the Sanctuary of Madonna Di Montero was packed with friends and family, and the couple is still together. Bocelli performance with Mateo at David's Awards was a huge moment for the younger man, as the award is the Italian equivalent of "The Oscars." 
It was created to honor those who contribute to the cinema and theater in Italy, and at this year's award, Matteo Garrone's revenge drama "Dogman" won big.