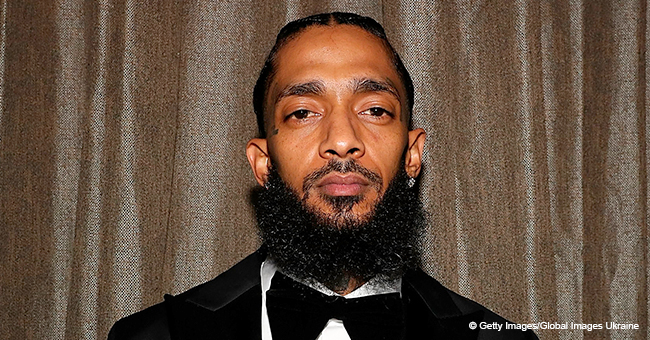 Rapper Nipsey Hussle Pronounced Dead after Being Shot Multiple Times outside His L.A. Store
Rapper Nipsey Hussle was pronounced dead after being shot multiple times outside his store in L.A. He was gunned down on Sunday, March 31, in the Hyde Park neighborhood, south of Crenshaw.
Nipsey Hussle was shot right outside his clothing store, "The Marathon Store," which he opened back in 2017. The rapper, who lives in the Crenshaw area of LA, is said to have ties with the Crips, but that didn't stop him from working with artists from rival gang affiliations. Some artists include YG and The Game, who are both tied to the Bloods.
Investigations are now being done by the Los Angeles Police Department, hoping to bring Hussle's death to justice.
THE INCIDENT AT "THE MARATHON STORE"
The Grammy-nominated rapper was killed with two others wounded in the shooting, just outside the Los Angeles store owned by the rapper. According to the cops, the shooting was reported at 3:20 PM in Slauson Avenue in Hyde Park.
While Nipsey was rushed to the hospital, he was pronounced dead on arrival. He was only 33-years-old.
The rapper passed away after being shot at close range by a young man who was able to escape with a getaway car. The police are convinced that the attack was indeed gang related.
Hussle might have known he'd have people coming after him, as just hours before the shooting, he wrote a Tweet saying "having strong enemies is a blessing."
The rapper's fans are distraught with what happened, sharing their thoughts about the incident on Twitter. Even big names like Rihanna made sure to express their sadness, with the singer saying her "spirit is shaken."
"@rihanna: This doesn't make any sense! My spirit is shaken by this! Dear God may His spirit Rest In Peace and May You grant divine comfort to all his loved ones! I'm so sorry this happened to you @nipseyhussle."
Rest In Peace, Nipsey.
Please fill in your e-mail so we can share with you our top stories!