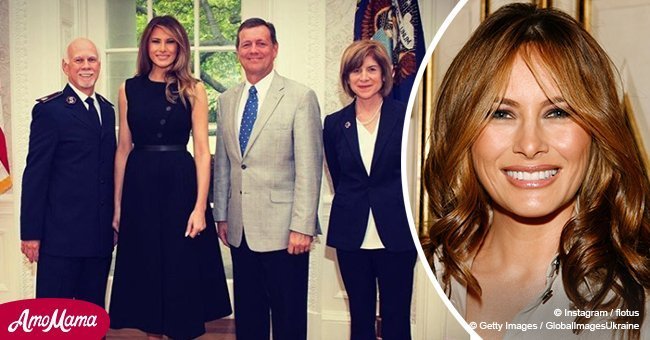 Try to Eat like Melania Trump for a Day - Your Stomach Will Thank You
The First Lady is one of the fittest and healthiest people out there. Here's what the former model's diet plan looks like.
Melania Trump's inspiring fitness and healthy figure is a result of an impressive diet plan that involves a lot of tasty but nutritious foods, as well.
The First Lady's diet regime is one she follows religiously, starting from the moment she wakes up in the mornings until she goes to bed at night. Her breakfast consists of food like a bowl of fiber-rich oatmeal or a nutrient-packed smoothie "with a few ingredients and lots of vitamins in it."
Fresh products are also an important part of the First Lady's diet. Trump keeps her figure trim and her skin glowing with fruits that have plenty of antioxidants. She has a personal goal that she set for herself, in which she eats at least seven pieces of fruit a day.
Surprisingly, the Slovenian-born former model revealed that she hardly deprives herself of food for her diet, even confessing that she doesn't mind giving into her unhealthier habits every now and then.
"It's good to indulge cravings and your tastes once in a while," she said but added that it is important to make sure the unhealthy meals are well balanced with healthy foods.
Trump also dished that she loves snacking on chocolates as well because she believes the body needs those kinds of foods too.
However, Trump put a lot of emphasis on the importance of drinking plenty of water to stay hydrated, and she barely indulges in fatty or rich food.
In a more surprising revelation, she said that her favorite meal in the world is Chicken Parmigianino at Jean Georges, and she enjoys "Diet Coke from the classic glass bottles."
Please fill in your e-mail so we can share with you our top stories!