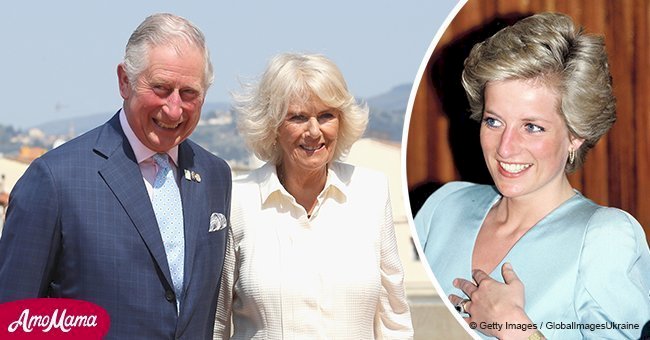 Princess Diana Wore 'Racy Underwear' to Seduce Charles but Received a Rude Comment Instead
Princess Diana went through a rough time while dealing with her husband's infidelity. Still, she tried her best to get him back for the sake of her marriage and family.
The princess had a difficult time accepting that her marriage was over, so she did something bold and out of character, as Mirror UK reported.
Princess Diana reportedly tried to win Prince Charles back from his lover, Lady Camilla Parker Bowles, with seductive lingerie but was turned away.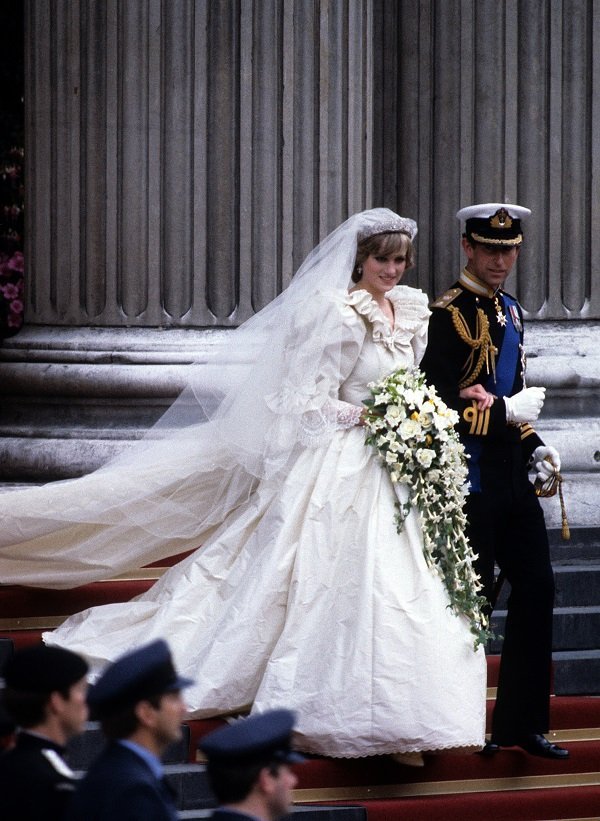 Princess Diana and Prince Charles leaving St. Paul's Cathedral on 29 July, 1981 in London, England | Source: Getty Images
To this day, Prince Charles' prior illicit affair with the now-Duchess of Cornwall is looked down upon, with fans of the late princess considering it to be a big part of the reason as to why Diana is no longer alive.
The story of how Diana made one last desperate and futile attempt to regain Charles' attention was told by Richard Kay, a close friend of the princess, and Geoffrey Levy, his colleague.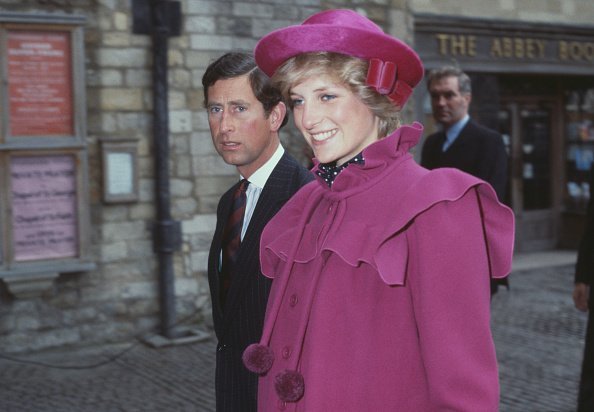 Princess Diana and Prince Charles at Westminster Abbey, London, on February 28, 1982 | Source: Getty Images
According to the Daily Mail, Bowles' sister, Anabel Eliot, threw a party in 1989 to celebrate her 40th birthday and invited a lot of A-listers to the event, one of them being Her Royal Highness.
The princess was invited out of mere courtesy; she wasn't expected to show up knowing that Bowles would obviously be attending the party. For this reason, Diana didn't want to go but changed her mind later on.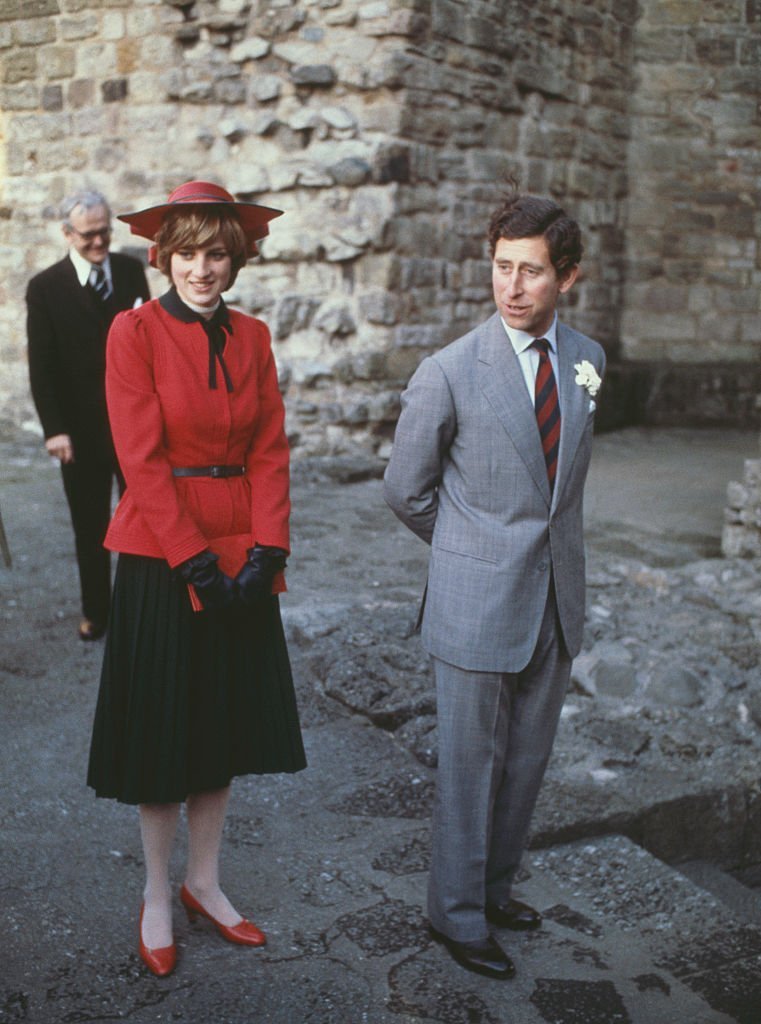 Princess Diana and Prince Charles at Caernarvon Castle on October 27, 1981 | Source: Getty Images
The "People's Princess" replied to the invitation on the day of the party, which drove the now-Duchess of Cornwall into a fit of rage, according to Kay and Levy.
The day before the party, Diana had tried one last time to win her husband over. She knew that even though Camilla was 14 years older than her, she had the upper hand.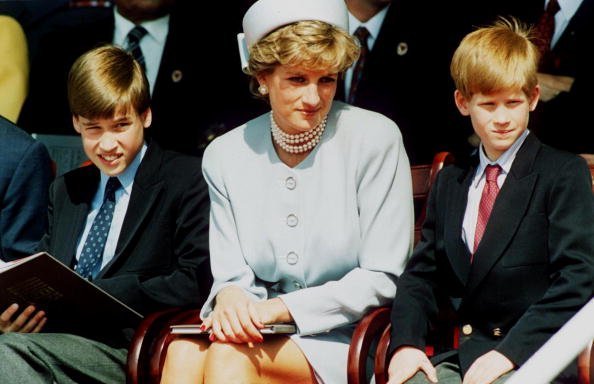 Princess Diana, Prince William, and Prince Harry in Hyde Park on May 7, 1995 in London, England | Source: Getty Images
According to the Mirror UK, she visited Harrod's lingerie department and bought something that could be considered a little more seductive than what she usually wore. It was her final gamble.
That night, the Dutchess of Wales slipped into the lingerie set. It was very exotic, she told a confidante the next day, and it was definitely something that her husband wouldn't expect to see her wearing.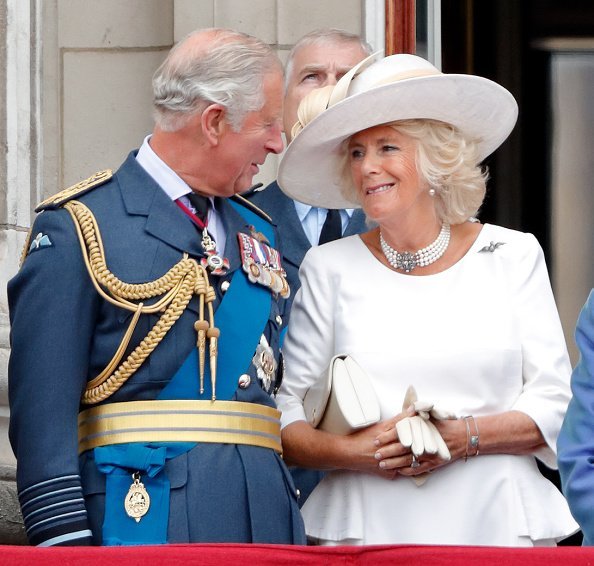 Prince Charles and Camilla, Duchess of Cornwall from the balcony of Buckingham Palace on July 10, 2018 in London, England | Source: Getty Images
While admiring herself in the full-length mirror, Charles walked in and saw her. His words pierced her like knives, for in that instant he told her that she looked "ridiculous."
According to Kay and Levy, that was the night Princess Diana, Duchess of Wales, finally realized that there was nothing left in their relationship and that she had lost her marriage to Bowles.
Please fill in your e-mail so we can share with you our top stories!