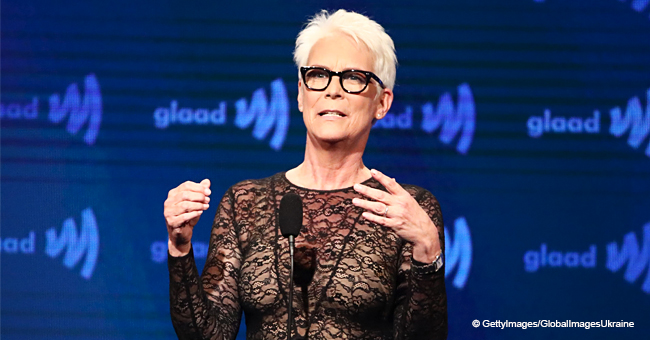 Jamie Lee Curtis Steals the Spotlight in a Sheer Lace Top during Her Latest Appearance
Hollywood star, Jamie Lee Curtis is not letting age slow her pace, as she walked to give a speech at the 30th annual GLAAD Media Awards Los Angeles, in an excellent appearance.
The 60-year-old actress paired black pants with a sleeve top that was transparent but had a nude underlay. The outfit made her very noticeable at the the Awards show.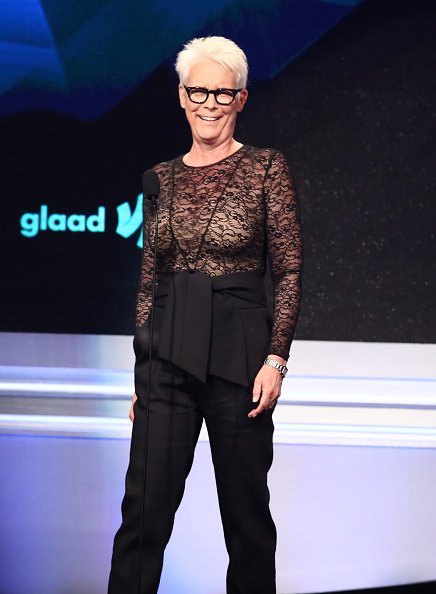 Jamie Lee Curtis speaks onstage during the 30th Annual GLAAD Media Awards | Photo: Getty Images
The multifaceted star knows what suits her body, and always turns up looking dazzling and younger at events. She has an appealing fashion style, and endeavors to pull the right stunt, keeping all eyes on her.
Recently, she appeared angelic in her white dress, at the 76th Golden Globe Awards Ceremony. She showed off her poise, and did not look a day over 40!
The youthfulness in her is awesomely amazing, with her observance of fashion trends, she ranks as one of the best dressed. Lee went to the G'Day USA, looking like a goddess. Her perfect black dress sat pretty on her physique, and it gave her a dazzling appearance.
Her style at the Beverly Hills hotel during the award show was eye-catching. The veteran actress caused a bit of a stare at the ceremony in her dark shaded outfit.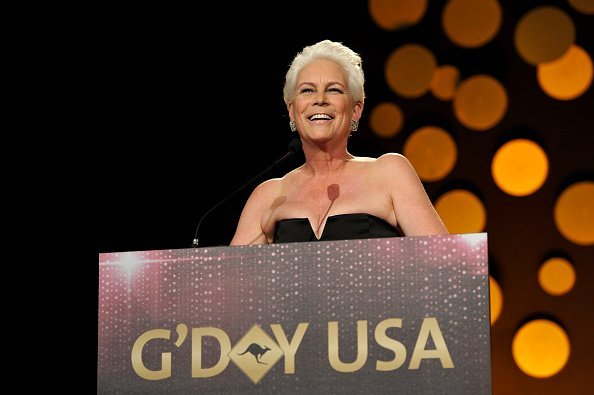 Jamie Lee Curtis speaks onstage during the 2019 G'Day USA Gala | Photo: Getty Images
The GLAAD awards which recognizes the efforts of the LGBTQ community had notable individuals present, like Jay-Z and Beyonce, Allison Janney, and Sean Hayes among others.
With an effortless display of arresting trends, which causes tongues to waggle, it is no surprise she avoids the reeks of the fashion police. In an interview, she mentioned that healthy living, which includes touring, as well as proper consumption of water, helps her body confidence.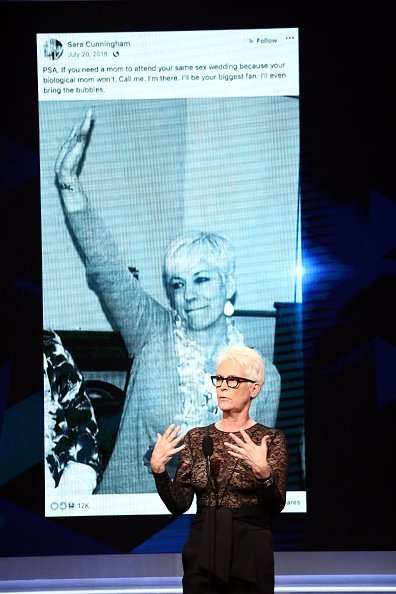 Jamie Lee Curtis speaks onstage during the 30th Annual GLAAD Media Awards | Photo: Getty Images
In terms of accomplishment, she has always been topnotch in her act and brings on her A-game every time the camera rolls. Her acting career brought her into the limelight in 1978, with her role in the "Halloween" movie. Subsequently, she started to feature mostly in scary movies.
The talented actress is a family woman, married to Christopher Guest for 30 years now; Chris is the Barony of Hayden. The duo has two adopted kids, Thomas, and Annie.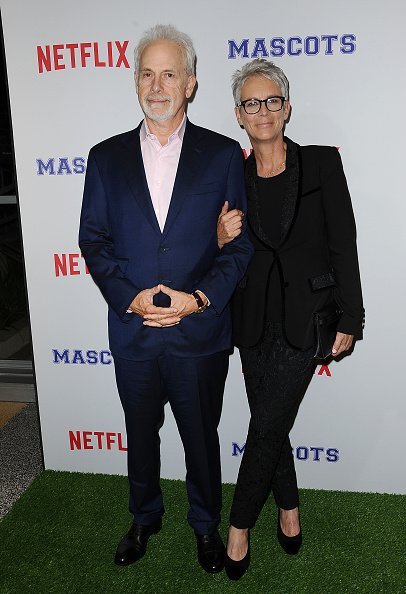 Christopher Guest and Jamie Lee Curtis attend a screening of 'Mascots' at Linwood Dunn Theater | Photo: Getty Images
Jovial, fun loving, and free-spirited, Lee is a writer for "Huffington Post" and also writes kiddies books.
She used to have a drinking problem which she combated in 1999, ever since she has maintained sobriety, and is facing her family life squarely.
Please fill in your e-mail so we can share with you our top stories!