Pizzeria Boycotted after Owners Call Police on Black Activist Employee before Firing Him
A pizzeria in North Carolina is at the center of a controversy after the owner fired an activist employee with police presence. Now, Protesters have a list of demands for the restaurant.
Andrew Woods, now a former bartender of the "Pizza Peel" restaurant, has always been an "Anti-Trump" and "Black Lives Matter" activist. He has strong views and airs them boldly on Facebook. Unfortunately, his former workplace soon began to feel the heat of his online activism; after months of being stuck between a "Pro-Trump"  group and an "Anti-Trump"  employee, the establishment's owner couldn't take it anymore.
Check out @PizzaPeel Plaza Midwood every Wednesday for an interactive "Game Show" style trivia from 7-10 p.m. https://t.co/rlR7IVj1a9 #spon pic.twitter.com/Y0JxZ9hazQ

— Axios Charlotte (@axioscharlotte) June 2, 2017
Will Bigham, the owner of the pizzeria, stated that Woods was fired for inciting violence; however, the bartender believes he was fired for standing up to his "Pro-Trump" opponents on Facebook. 
It all began with multiple negative reviews in the form of phone calls and online comments. Andrew alleged that after learning that he worked at the restaurants, his "facebook opponents" called on their fellow supporters to troll the restaurant with bad reviews. In response, he posted a video on his Facebook page inviting the "Pro-Trump" group to come to fight with him at a venue just a few blocks away from the "Pizza Peel."
This video was the last straw for the restaurant, as Woods' employment was terminated soon after.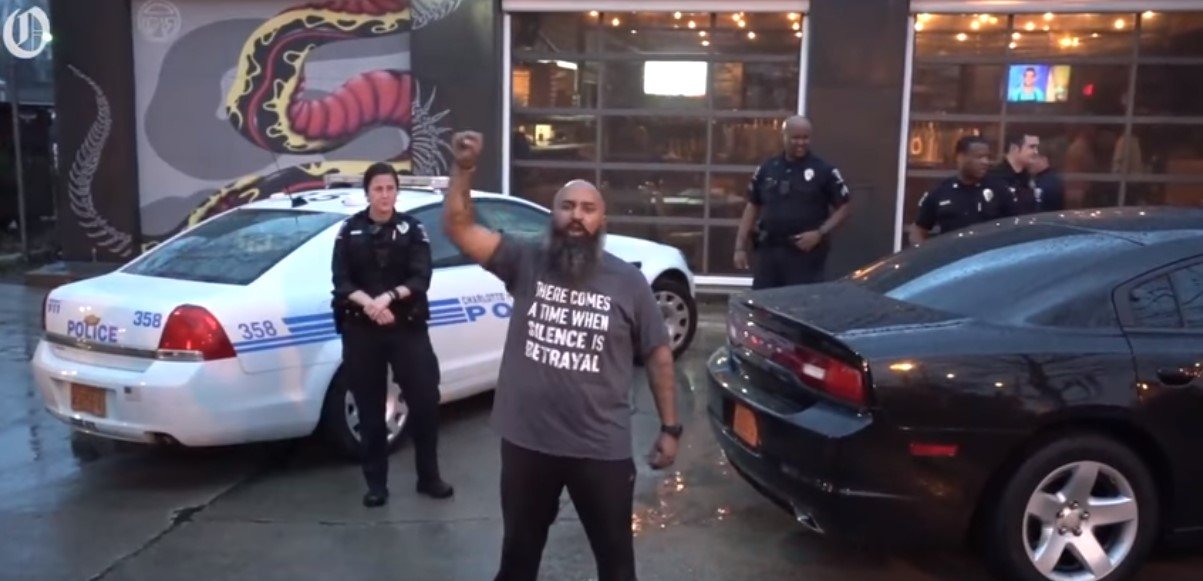 Interestingly, the former bartender wasn't just let go; he was given the bad news in the presence of police officers — suggesting that his managers anticipated that he might be violent and decided to invite the police to oversee the firing. 
Woods, being an activist didn't let that slide. He successfully boycotted the restaurant on Monday (25th of March) with a few dozen of his supporters protesting in the premises. He reemphasized to the local station, WSOC-TV, that his actions were not because he was fired, but because of how it happened. He said:
"I've been fired, I know how to take a firing, that's not the problem, the problem is the weaponization of police against me as a person of color."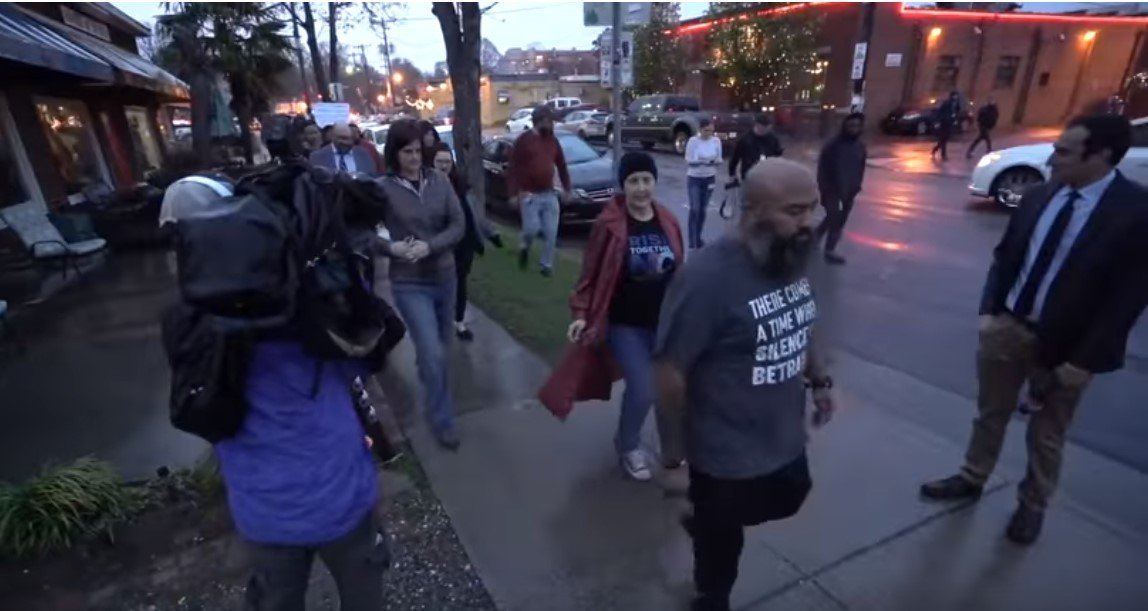 In a statement, Bigham explained that Pizza Peel management called the police about 15 minutes before the meeting with Woods "out of concern" for the safety of customers and fellow employees. Three Charlotte-Mecklenburg police officers arrived shortly after and were present for the termination.
.@PizzaPeel was one of my favorites when I was still in CLT. I will not go back again unless you offer Andrew Woods an apology and his job back. I will be asking my family and friends in CLT to do the same. Your actions speak loudly but it is not too late to make this right.

— Cole Kettler (@ColeKettler) March 25, 2019
During the protest, a list of demands was presented to the restaurant, and it includes donations to charities benefiting the homeless, the display of "Black Lives Matter" placards at the restaurant among other things. Andrew privately met with the management of the Pizzeria during the protest to discuss these demands. However, all were declined. 
The activist and his supporters have vowed to return with a larger protest.