Black boxer Jack Johnson who was convicted for having a white girlfriend gets posthumous pardon
Jack Johnson, the first African American world heavyweight boxing champion, got a posthumous pardon from president Donald Trump after "Rocky" star, Sylvester Stallone, pleaded his case a few weeks ago. Johnson had been convicted in the early '90s for being in a relationship with a White woman and allegedly violating the "Mann Act."
Today, President Trump issued an Executive Grant of Clemency (Full Pardon) posthumously to John Arthur "Jack" Johnson, the first African American Heavyweight Champion of the World, for a Mann Act conviction that occurred...https://t.co/B5pAHMyx0P pic.twitter.com/iOOScH5DIy

— Dan Scavino Jr. Archived (@Scavino45) May 24, 2018
Celebritist learned from the Daily Mail that 71 years after his death, the name of iconic boxer Jack Johnson has finally been cleared up after president Donald Trump issued a formal pardon for the man.
It has been 100 years since Jack was convicted for an all-white jury for accompanying his white girlfriend across state lines for "immoral purposes," something that deemed a violation of the "Mann Act" back in the Jim Crow era.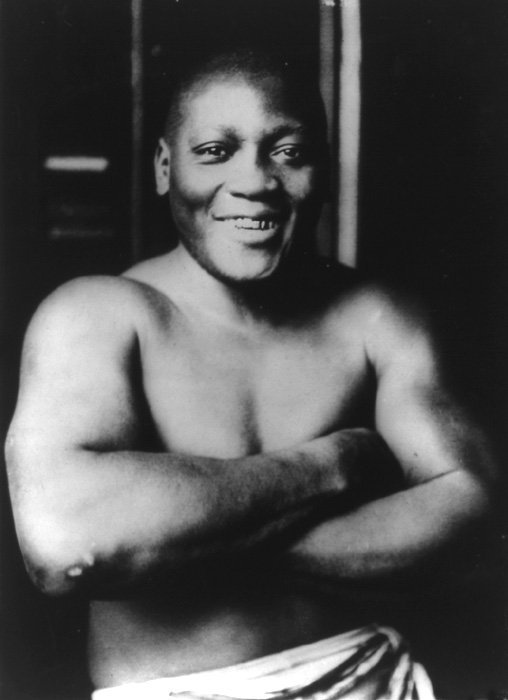 Through his life, Johnson proved he was a courageous man, keeping his boxing career in a time where segregation was extended to sports. He used to get death threats every time he was about to fight a white man on the ring, but he never gave up on a fight.
After getting his sentence, Johnson flew the country with his white wife and lived seven years abroad as a fugitive until 1920, when he returned to the country and surrendered to officials at the border with Mexico, spending a year in a federal prison.
"Congratulations," Pres. Trump tells Sylvester Stallone, former heavyweight boxer Lennox Lewis, and more as he signs pardon of Jack Johnson in the Oval Office.

"You all fought very, very hard to get this done, so it's my honor to do it. It's about time." https://t.co/mXAcAJ5hZg pic.twitter.com/EhkQxODW7x

— ABC News (@ABC) May 24, 2018
He died at 68-years-old in a car crash. His family was always embarrassed about his sentence because they were made believe he did something wrong, but his great-niece Linda Haywood started a petition for Jack to get a presidential pardon back in 2009.
However, it was until last month, when Sylvester Stallone presented the case to his friend and president Donald Trump that the wheels started to run in Johnson's favor.
Trump Pardoned Legendary Boxing Champion Jack Johnson Of His Jim Crow-Era Conviction https://t.co/Q51JqvihO0 via @nidhiprakash

— Sylvester Stallone (@TheSlyStallone) May 24, 2018
At a ceremony in the Oval Office, where Linda, Sylvester and other heavyweight champions were present, the president stated that:
"I believe that Jack Johnson a worthy person. So I am taking this very righteous step, I believe, to correct a wrong. "
"His trials and tribulations were great, his life complex and controversial," said the president in a Tweet last month, when he revealed he was considering to grant the pardon after Stallone's intervention.
Linda Haywood expressed that her family always had been embarrassed about her great uncle, and she wanted to clean his name for the sake of her family, saying:
"Knowing that he was treated unfairly and unfairly convicted and targeted because of his choice of companions, who happened to be Caucasian, that's wrong.  It bothered my people to the point they didn't even want to talk about it. My mother didn't even want to talk about it. That's stupid ... It bothers me. The last thing you want to do is die and have your name tarnished. That's wrong. You don't want it to be tarnished if you're living."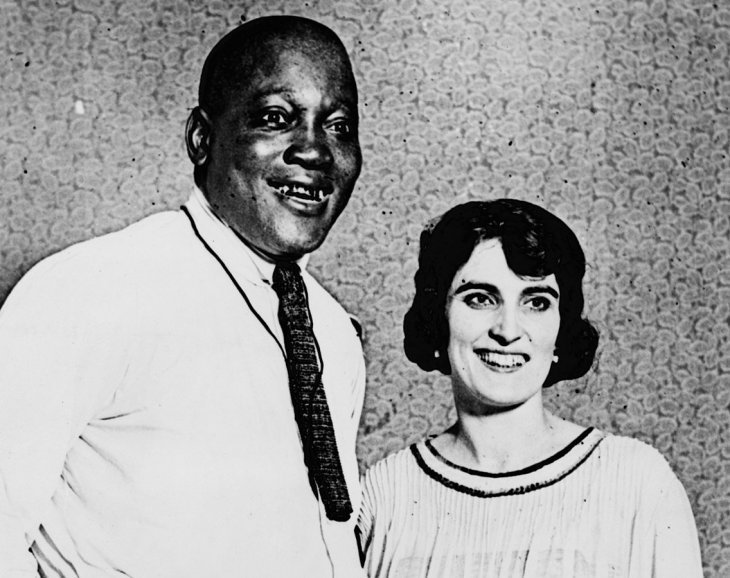 We're glad to know that even though it comes a bit late, Jack Johnson has gotten the pardon for a crime that didn't make sense in the first place and that was the consequence of living in a time where segregation was at its peak in the country.
What do you think about this?