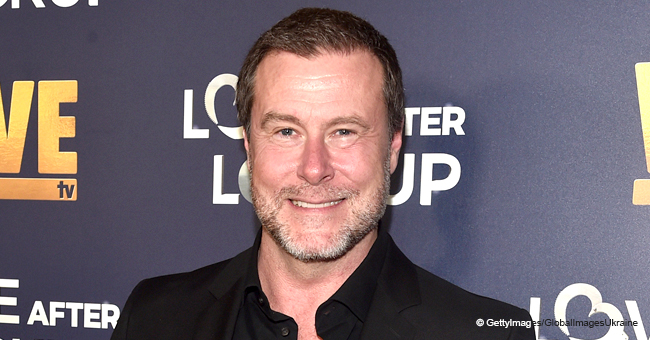 Tori Spelling's Husband Slams Haters for Shaming His Wife's Choice to Feed Their Kids 'a Snack'

Tori Spelling's husband, Dean McDermott, posted a video calling out trolls who were shaming Spelling for feeding their kids a snack. He reassured his viewers that their children also eat fruits and vegetables, apart from occasional snacks.
Dean McDermott has had enough of the backlash his wife Tori Spelling received after sharing a photo of the snacks she fed her children. Through an Instagram post, the 52-year-old called out the trolls and justified how snacks are simply snacks, and all children eat them. Furthermore, he disclosed that that is not the only thing they feed their kids.
He said:
"Hey everybody. I am sick and tired of everybody taking a shot at my wife Tori Spelling. Just because she's a celebrity they think they can say and do whatever they want."
"She's a great mom. We're great parents. Our kids eat healthy. They eat a lot of fruits and vegetables, and occasionally they have a snack. So can we get over ourselves?"
His post was in response to the major backlash received by Spelling for her post which included a photo of her kids eating Little Bites muffin along with the caption,
"This mom of 5 finds snack time a balancing act between pleasing my kiddos and feeling good as a parent about what I'm feeding them."
The post was more of a promotion of the brand itself, than a post promoting eating snacks regularly.
People were quick to judge the post and call out Spelling. One comment read,
"What you eat and feed your kids is up to you but please don't promote this is as a healthy option. Sweets with refined sugar and no nutritional value for kids and then meal replacements and appetite suppression for adults. There's nothing healthy about this diet."
Another wrote,
"You should definitely not be happy about feeding these to your kids. I know this ad is paying you, but kids should learn healthy eating before it's too late. These are designed to be addicted because of the processed sugar."
Others body-shamed her children and correlated these snacks to the reason why her children are overweight,
"Might explain why they're all overweight."
Meanwhile, there were others who came to her defense,
"Everything in moderation is fine! Ive taught my kids to read serving sizes? Let them enjoy! Keep being a great mom Tori!"

Instagram/torispelling
This wasn't the first time McDermott was fed up with social media users attacking his wife and kids. Earlier this year, Spelling shared a photo of her whole family at the screening of the movie A Dog's Way Home, where trolls commented on their children's weight and choice of clothes.
He said,
"I am absolutely horrified and disgusted by the comments being left about my children. Body shaming and bullying my children??!! What is wrong with you people??!!"
"As far as saying my children are overweight, well that's just mean and uncalled for. They're going through different growth phases, and even if our children are on the bigger side. Who cares. They're happy and healthy and I'm sorry they don't look like skinny supermodels. People come in all shapes and sizes. So who are you to judge."
While social media is an avenue to interact and freely receive unwanted opinions, it is just normal for any parent to rush to the defense of their children or wife when mean comments come in.
Please fill in your e-mail so we can share with you our top stories!