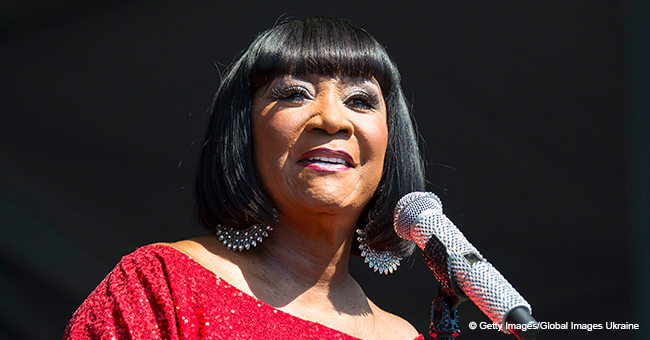 Young Patti LaBelle Was Allegedly Victim of Attempted Rape by One of Greatest Singers of All Time
Patti LaBelle once revealed a legendary singer attempted to rape her. She also said the attempt was thwarted because of one valuable weapon she possessed.
Patti LaBelle is best known for her iconic soprano voice in her hits "Lady Marmalade," "On My Own," "New Attitude," and "If You Only Knew." But it's that same powerful voice, according to her, that saved her from an attempted rape in her distant past.
THE STAR WHO ATTMEPTED TO RAPE HER
In 2013, Patti's horror story of assault was detailed in the Michigan Chronicle. The singer revealed it was a popular singer who attempted to rape her.
Patti disclosed it was during the early 1960s while she was still a member of Patti LaBelle and the Bluebelles when the famous singer along with his accomplice dragged her from the backstage to a room in an attempt to sexually assault her. The singer was the legendary Jackie Wilson.
"He was kissing my neck and I could smell the liquor on his breath...I was kicking with all my might, but I was no match for him."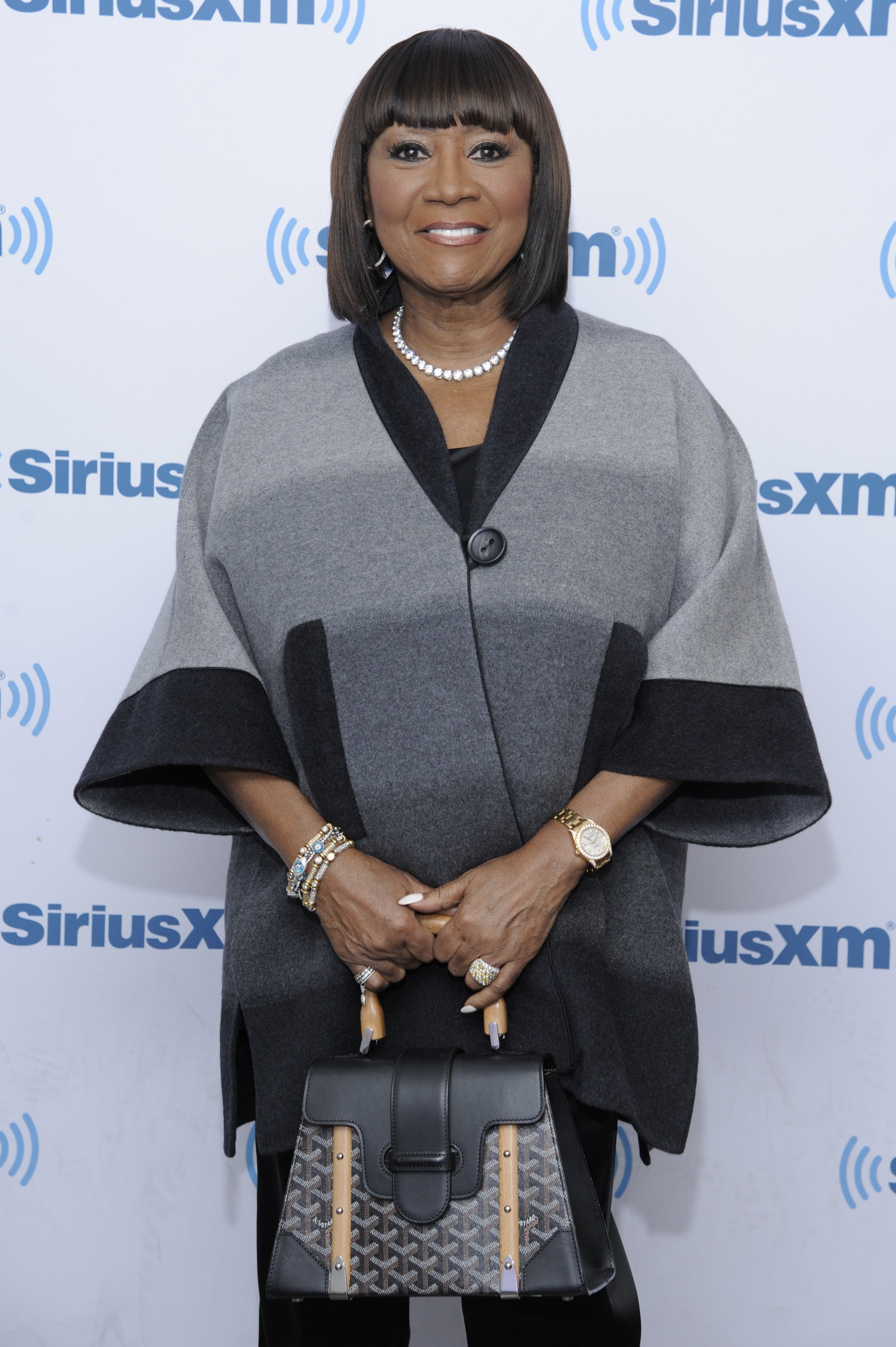 Patti LaBelle visiting SiriusXM Studio on September 14, 2016 in New York City. | Source: Getty
THE ATTEMPT AND WHAT SHE USED TO THWART IT
Patti recalled Jackie coming up from behind her while she was standing backstage.
"He was kissing my neck and I could smell the liquor on his breath," she said. As she struggled to break free, Jackie's accomplice began to drag her backward towards a room. "I was kicking with all my might, but I was no match for him."
In the next instant, the room was locked and Jackie began touching her as she started to scream.
"No one could hear me. I didn't have a knife, but I had my voice. I started screaming even louder, at the top of my lungs, and I can scream every bit as loud as I can sing."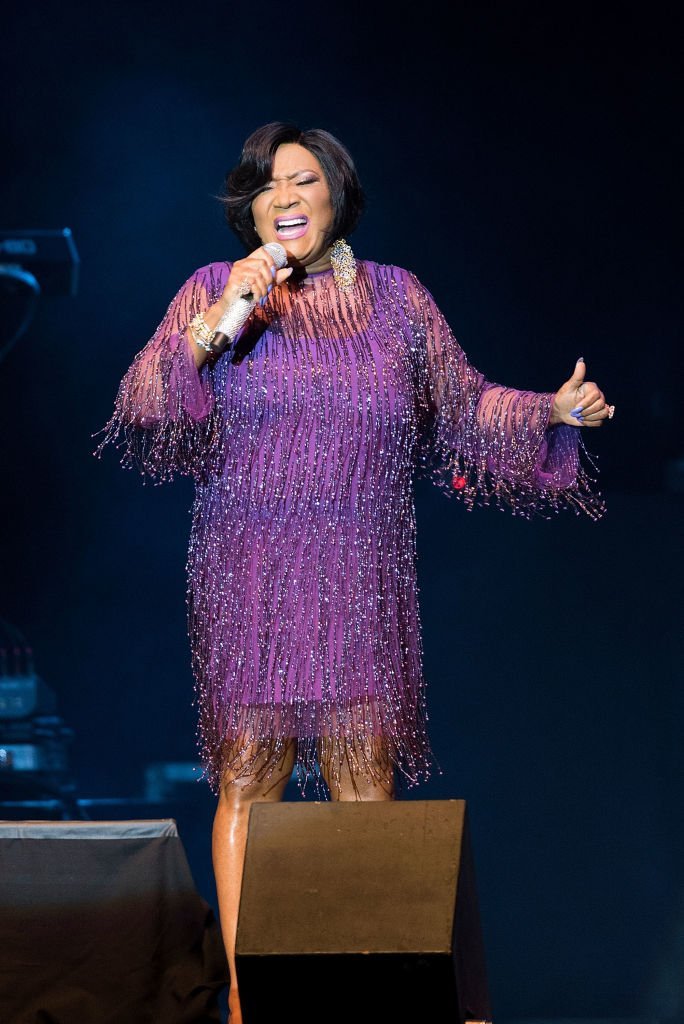 Patti LaBelle performing at the Sands Bethlehem Event Center on February 16, 2018 in Bethlehem, Pennsylvania. | Source: Getty
Luckily for Patti, her efforts worked and Jackie stopped.
"Suddenly they backed off. They let me go. I ran as fast as I could in the direction of the lights."
MORE LIFE TRAGEDIES
The rape attempt on Patti is just one of the many trials she's been through in the past. At 12 years old, her parents split up and she was soon thrust into the hands of her mother's boyfriend who molested her. If that's not tragic enough, her three sisters died of cancer before reaching the age of 45.
The 74-year-old said it was her work that kept her from wallowing in her heartaches. "I wrapped my very soul in my song," she wrote in her 1996 autobiography, "Don't Block the Blessings."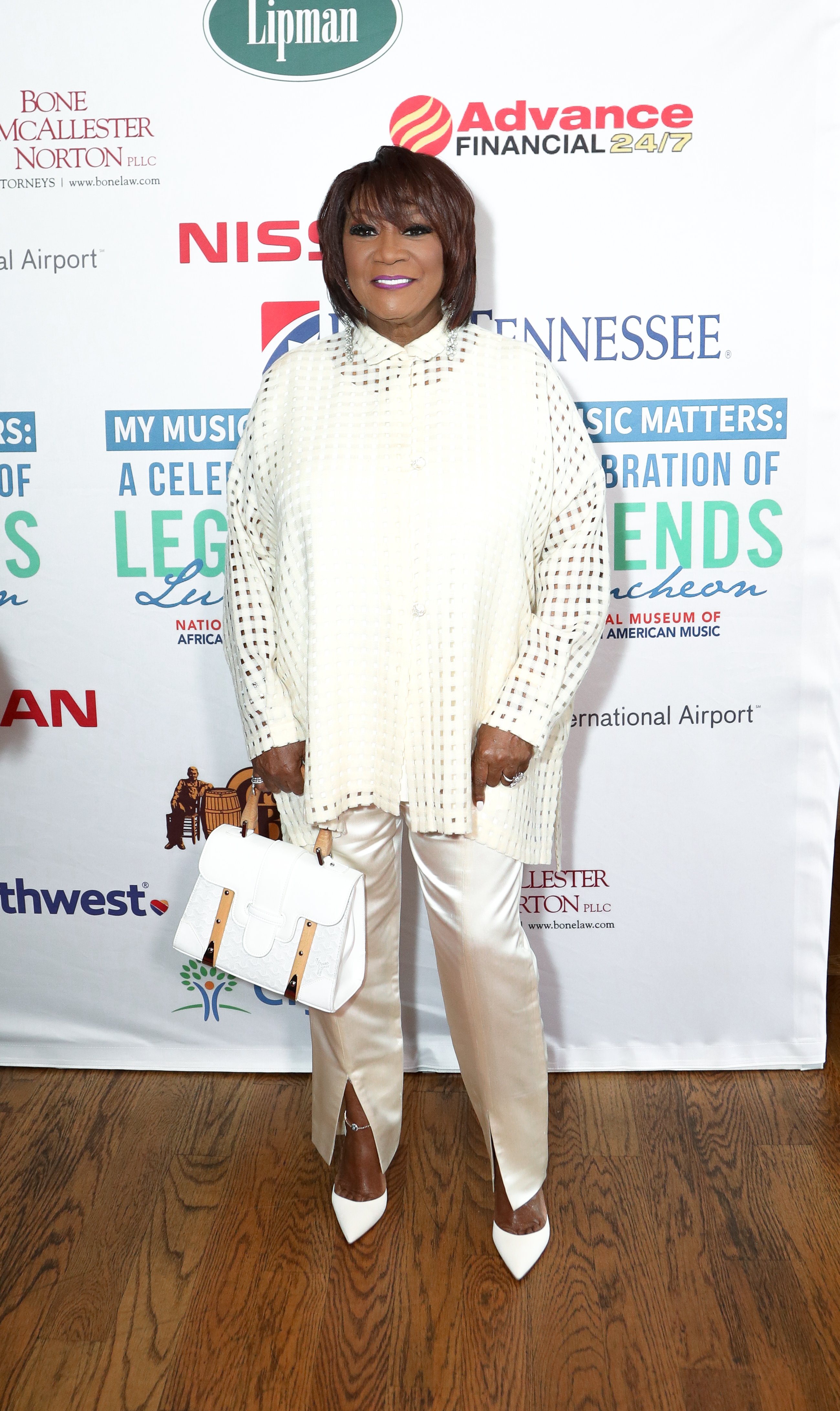 Patti LaBelle at the 4th Annual My Music Matters: A Celebration Of Legends Lunch at City Winery Nashville on June 1, 2017 in Nashville, Tennessee. | Source: Getty
DOTING GRANDMA
Today, Patti delights in being a grandmother to her two granddaughters, Gia and Leyla who are often headliners due to their adorable photos on Instagram. The girls are the daughters of Patti's only son, Zuri, who's also her manager. Zuri is the product of her 34-year marriage to her longtime friend, Armstead Edwards whose divorce was finalized in 2003.
STILL THRILLING AUDIENCES WITH HER VOICE
Patti also recently entertained guests at the Grammy Awards where she sang "Call Me" as part of the night's tribute to the late Aretha Franklin. Stunning in a glittering black pantsuit, the Godmother of Soul thrilled the audience with her hair-raising rendition of Fraklin's classic. Even in her close to diamond age, Patti managed to hit all the right notes to the song. She later revealed she often sang it during her tours spanning 55 years.