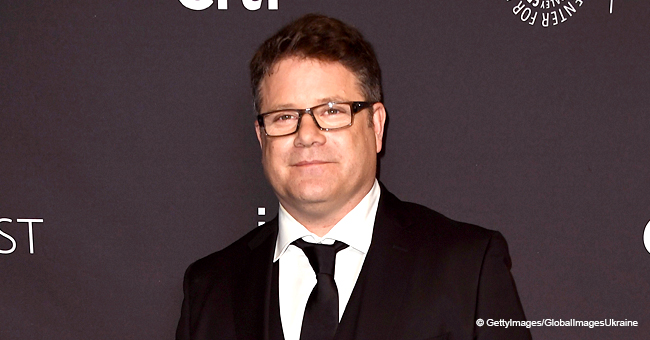 Here's How Patty Duke's Son Sean Astin Learned Who His Biological Father Is
Patty Duke's complicated love life caught up with her when her son, Sean Astin, took a DNA test to find out who his biological father really was.
Sean Astin has been acting since the '80s which was no surprise growing up with his famous parents Patty Duke and John Astin. But Sean made headlines from the day he was born thanks to his mother's colorful past.
Duke had been in a relationship with Desi Arnaz Jr., which was wildly opposed by Arnaz Jr.'s mother, Lucille Ball. After Patty and Desi broke up, she impulsively tied the knot with Michael Tell. That marriage was annulled just as quickly as it began. But somewhere in between, she managed to have an affair with John Astin, who was married at that time. She eventually married John when he finalized his divorce.
Sean grew up basking in the love of his father, John Astin. But rumors about the unestablished identity of his father prompted Patty to tell Sean when he turned fourteen, that she believed Arnaz to be his biological father. Sean took his mother's truth and began working on a relationship with Desi Arnaz Jr.
But around the time Sean was in his twenties, he met a relative of Michael Tell who mentioned they might be related. Sean instinctively took a DNA paternity test which included the three men in his life, Arnaz, Astin, and Tell.
And despite his mother's protest and denial, the test proved that Michael Tell was Sean's true biological dad.
John Astin calls the special relationship he has with Sean a "spiritual connection" and says,
"The greatest treasures are the treasures of the heart and Sean is a treasure. We're very close, we have a good time together."
And Sean feels the same way about John who he regards as his father, even after he fostered good relationships with Arnaz and Tell.
Patty Duke passed away in 2016 from sepsis, but the troubled life she led was later understood after being diagnosed with bipolar disorder in 1982.
Duke pushed for the discussion of mental health and illness at a time when it was still a taboo topic. She wrote her autobiography "Call Me Anna: The Autobiography of Patty Duke" which detailed her experiences and battles with her own illness. It was followed up with a second autobiography called "A Brilliant Madness: Living with Manic Depressive Illness."
After many failed relationships and marriages, Duke found a lasting love that stayed with her until her death, with Sgt. Michael Pearce. Her son Sean shared this about their union saying,
"The true story of her life isn't her work, and it isn't her advocacy, it's the love relationship she's had with her husband Mike for the last 30 years. He was a drill sergeant in the Army when they met, and he became her 30-year project, and she finally in her life had a protector."
Please fill in your e-mail so we can share with you our top stories!