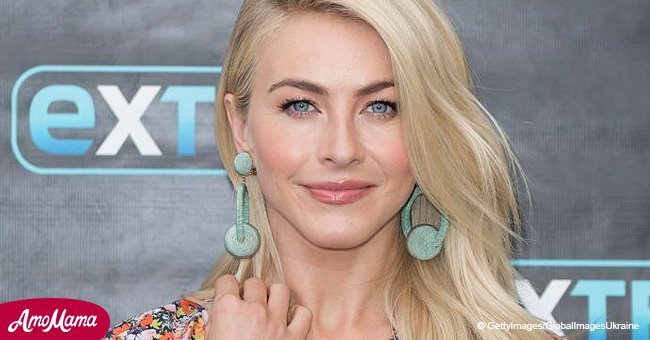 Julianne Hough on the Physical, Mental, and Emotional Abuse She Suffered since Childhood
There are things in life that people wish they could forget about, but they are so horrible that it is virtually impossible to do so. Julianne Hough knows it well.
The dancer is finally able to talk about the abuse she went through as a child, according to a report by Cosmopolitan. Most people know Julianne from the TV show "Dancing with the Stars." While she seems to be a very happy and outgoing person, she didn't start off that way.
Julianne opened up about the abuse she underwent as a child 15 years after the incident.
"The light about me was gone, I was just a dark person," said Julianne.
The blond beauty remembers that ever since she was a little girl, she has wanted to dance. Julianne started practicing and learning everything she needed to know.
Sadly, she was always sexualized, not only as a girl but also as a dancer. She was forced to put on a sensual facade for that was what she naively believed needed to be done to be successful.
During her stay in London as a youngster, Julianne claims she was physical, mental, and emotionally abused but did not go into details about the abuser's identity.
As she hit puberty, things started to become much worse, and she says she would end up in a pool of her own tears every day. While revealing all this, the dancer made it clear that she does not want pity.
What Julianne wants is to be a voice for those who have gone through, or are still enduring, the same experience.
The dancer knows how hard it is to live with these memories while wishing she could erase them completely from her brain, but since she can't, she wants to use her own experience to help others.
According to Julianne, she was in a really dark and cold place back then. She went through situations that sucked the life right out of her body.
Julianne was told that if she returned to the United States, she could never accomplish anything, she would get a job flipping burgers, and be considered a promiscuous woman.
That really messed with her head but, fortunately, she made the right decision and came back. And just look at who she is today!
Please fill in your e-mail so we can share with you our top stories!