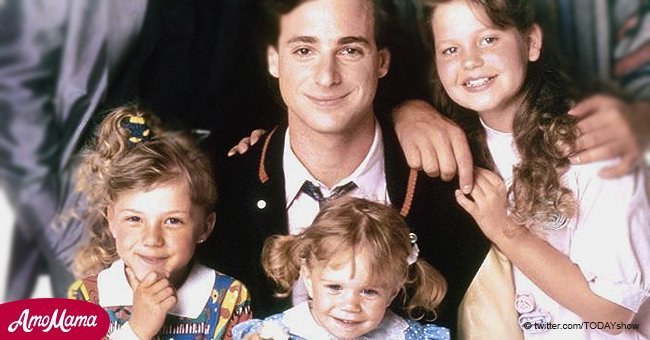 What Happened to Bob Saget – 'Full House' Dad Who Overcame Four Family Losses?
Bob Saget eschews the word "celebrity" claiming to be just a comedian/actor/director for almost five decades. Most of us who watched his shows religiously in the past are unaware at what personal cost he made us laugh though.
The actor got his big break on the series "Full House." Saget played the role of Danny Tanner, the wholesome, lovable father of three daughters just trying to raise them right. With life often imitating art, Saget is the father of three girls in real life, too.
What almost nobody knew at the time was that he had been through not one, but four tragedies in his life and his unfailing humor is what helped him cope with them.
SAGET'S FAMILY TRAGEDIES
Saget's family lost twin babies at birth, his siblings Robert and Faith. As anyone in that position knows, losing children affects the whole family, even if the other siblings had no real relationship with the baby. He coped through humor, telling CBS:
"It's hard to make gallows humor out of something, which is what we always fall back on, which was what my dad instilled upon me. Make people feel better during this horrible time."
Saget's sister Andi died from a brain aneurysm at the young age of 34. And then his sister Gay developed a skin condition known as Scleroderma. Years later, he made a movie for television called "For Hope" to raise awareness of this horrible disease.
Having already lost three siblings, Saget's support for Gay's battle was unwavering. He is currently a board member of the Scleroderma Research Foundation, joining them after Gay passed away in 1994 at age 47, according to Today.
In 1987, the actor and comedian helped the foundation launch the Cool Comedy – Hot Cuisine fundraiser which has become one of the foundation's primary sources of funding with which he has already raised around $45 million towards research.
SAGET'S CAREER
Saget is multi-faceted as a comedian, director, and a television personality, but many fans don't know that his first love is stand-up comedy, where he is considered anything but "wholesome."
Doing comedy for more than four decades, Saget told CBS that his act could lean towards the blue, saying:
"I'm a little bipolar in my work, because I'm doing stand-up again and I feel a need to perform now more than I ever have."
While we loved him on "America's Funniest Home Videos," may not have recognized his voice as the narrator of future Ted Mosby on "How I Met Your Mother," and probably haven't seen some of the shows he's directed, everyone who is a fan is thrilled at seeing him come full circle in "Fuller House."
The only thing missing from this show are the Olsen twins, but if anyone can make them return to TV, it's Bob Saget.
Please fill in your e-mail so we can share with you our top stories!