Miraculous Survivor of Brain Injury Believes God Is Responsible for His Incredible Recovery
In May 2018, a University student was hit by a driver while standing on a roadside. His prognosis was grim after sustaining head and brain injuries.
However, the student miraculously started recovering and doctors aren't able to explain it. He believes that religious intervention was responsible.
Cole Burton, 21, is an Atlanta resident who is a geology major in the Navy ROTC program at the Auburn University. He was close to being commissioned last year.  
As we wrap up #BrainInjuryAwarenessMonth, Cole Burton spoke to @FOX5Atlanta about his recovery after sustaining a traumatic brain injury last May. https://t.co/EkTlvWeDFP

— Shepherd Center (@ShepherdCenter) March 29, 2019
However, last May, he was observing rocks on the side of an Alabama road with his class when a pick-up driver under the influence lost control hit him.
His lab partner, Nick Hood, was also hit but he tragically died shortly after and Cole suffered a traumatic brain injury and ended up in a coma for weeks. Doctors didn't believe he would make a full recovery and they shared the tragic news with his family.
However, in a miraculous turn of events, the student started slowly recovering. Cole recalled that fateful day he was involved in the crash saying, "The last thing I remember is looking at rocks, then I woke up weeks later at Shepherd Center."
Tina Burton, Cole's mother said: "They said he probably won't make a meaningful recovery and will likely be a vegetable the rest of his life. They said we can withdraw services if we choose."
Austin High grad and Auburn student Cole Burton shares about his journey to recovery from not being able to walk or talk to training for a 10K https://t.co/ZWH51sIDBJ pic.twitter.com/tsUQRQKvZF

— Decatur Living (@DecaturLiving) March 26, 2019
A week after remaining unresponsive his family prayed about the procedure but decided against doing it. They used the Bible verse Ephesians 3:20 for their prayers.
Tina shared, "We decided if God wants to take him, God will take him, but that wasn't our decision to make." Cole's shocking recovery left doctors baffled, "My doctors have told me medical science can't explain my recovery. They told me God has something to do with it."
Now Cole spends every day learning things afresh and is receiving eight hours of intense physical therapy every week. Dr. Chelsea Day, one of his neuropsychologists at Shepherd, said his "journey" would continue.
THIS MORNING ON @GoodDayAtlanta: An @AuburnU student who suffered a traumatic brain injury makes miraculous recovery. Cole Burton, I am so proud of you! Thanks for letting me share your story and thank you @ShepherdCenter for all that you do! pic.twitter.com/CG6R8fh8PC

— Natalie McCann (@NatalieFFOX5) March 29, 2019
She added, "Cole has defied many of the odds the family was given. He's not alone in that." Cole stated, "We've all beaten the odds. Just by being here."
He now encourages other traumatic brain injury survivors to never give up on life. The student added, "Just focus on the day. They go slow, but the weeks fly by so treat every moment as an opportunity to get better."
His mother couldn't help but be thankful for the second chance her son got. She said, "Not many parents get to see their kids learn how to walk and talk again."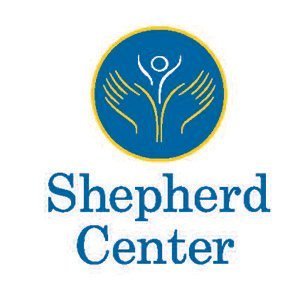 Cole's father, Charlie Burton added:
"To God be the glory. Against overwhelming circumstances, that verse gave us the courage to ask God for a miracle. We're humbled by the fact that some people don't experience the healing. There are just things that we'll never understand, but in the moment that was our faith, that God is able."
Cole believes that his family and care at Shepherd Center aided in his recovery. He is now taking online classes and expects to be back on campus in the fall.
In the past, he'd completed two 5K's and plans on running the Peach Tree 10K run this Fourth of July. Speaking about his son's recovery, Charlie said: "Cole is doing fantastic. My wife and I...see the little miracles that take place every day, and it completely robs you of the ability to complain about most of the things we worry about today."
FOX NEWS: Nebraska man says miraculous recovery after being declared brain dead is 'proof' of God https://t.co/nV6C8lfEsB
Nebraska man says miraculous recovery after being declared brain dead is 'proof' of God

T. Scott Marr, dubbed the "miracle man," u… https://t.co/GmOiaCNQ3O

— USA Latest News (@usalnews) January 9, 2019
On December 12, 2018, T. Scott Marr's son, Drew found him unresponsive, but still breathing on his bed. He was taken to Methodist Hospital and placed on a breathing machine in intensive care.
When he was declared brain dead, his children decided to pull the plug, said their final good-byes, and started preparing his services. However, two days later the "miracle man" unexpectedly woke up. 
Marr is now recovering and says his life being spared was "a miracle from God."