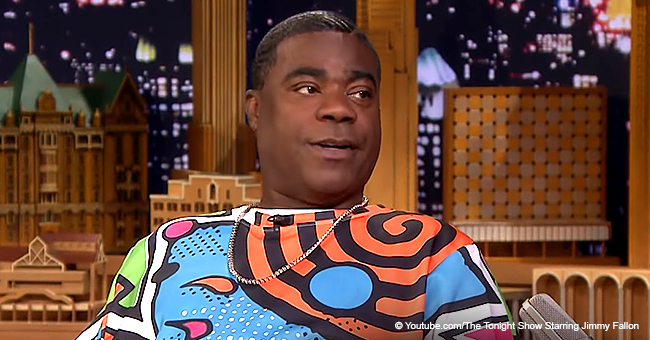 Tracy Morgan Rips into Jussie Smollett over 'Barely Believable' Attack, Calls BS on His Hate Crime
Tracy Morgan doesn't believe Jussie Smollett is innocent because the timing of his story doesn't add up when you consider the weather that night.
The comedian sat down on "The Tonight Show Starring Jimmy Fallon" to talk about a number of topics ranging from his New Year's resolution to constipation.
While Jimmy Fallon bent over in laughter for much of the hilarious conversation, he made sure to give enough time for Morgan to explain his take on Smollett's case.
"I heard you got a new gig tough. Is this true?" Fallon asked. Morgan answered, "Yea, they gave me a role on 'Empire.' " Fallon then inquired about his job on the hit FOX show.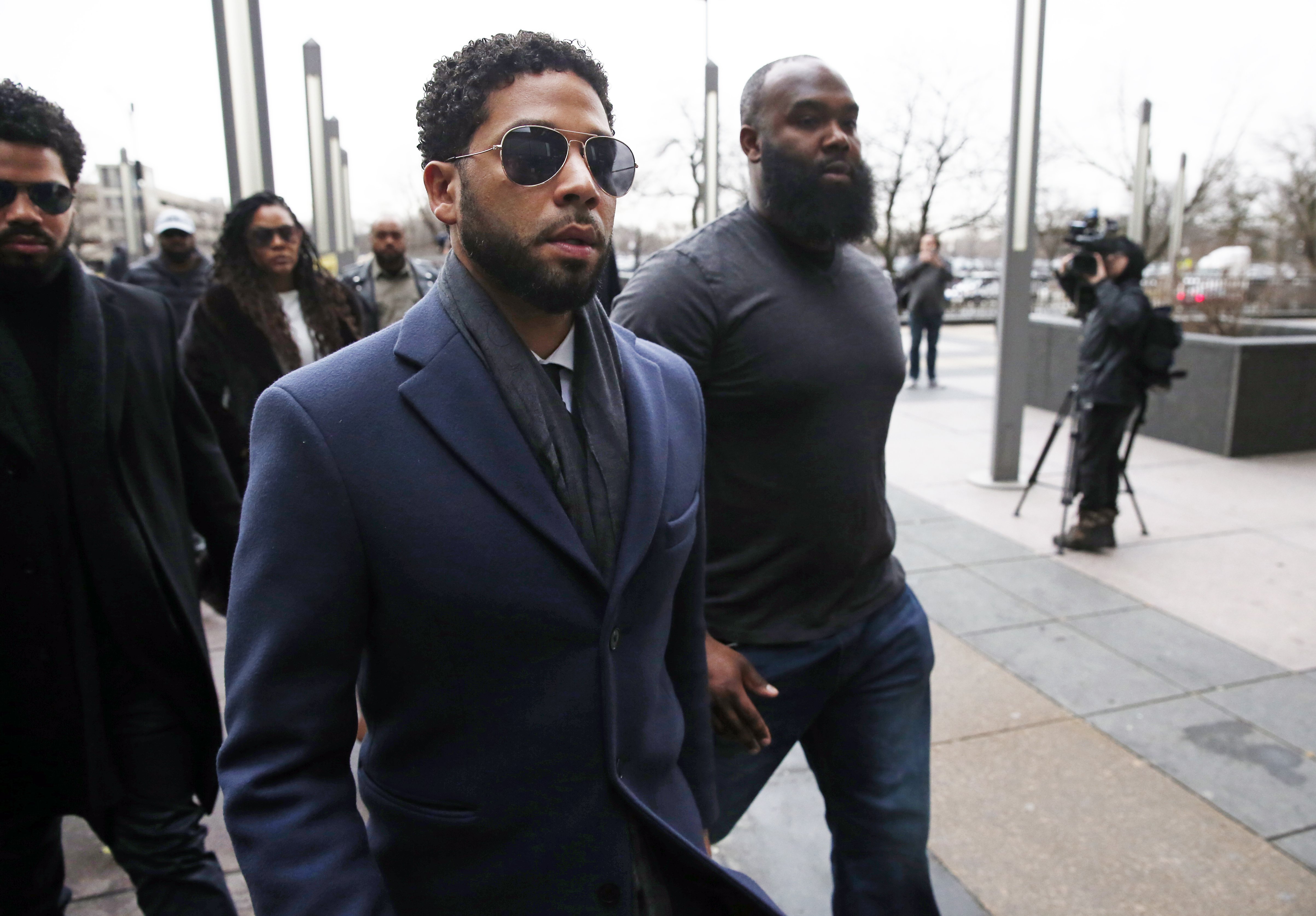 ussie Smollett arrives at a courthouse in Chicago, Illinois on March 14 | Photo: Getty Images
Morgan responded:
"Well, contractually, they offered me millions of dollars. Contractually, all I've got to do is not fake a hate crime."
After a small laugh, Morgan threw in the name "Jussie" as he looked towards the camera. The audience was also hollering. Morgan joined them and began laughing more loudly.
At the end of January, Smollett claimed to have been attacked by two Trump supporters who allegedly beat him, poured bleach on him and tied a rope around his neck.
Later, Smollett was charged with staging the attack and faced 16 counts. He consistently claimed he was innocent throughout the trial. Fallon asked Morgan if he doesn't "buy that story."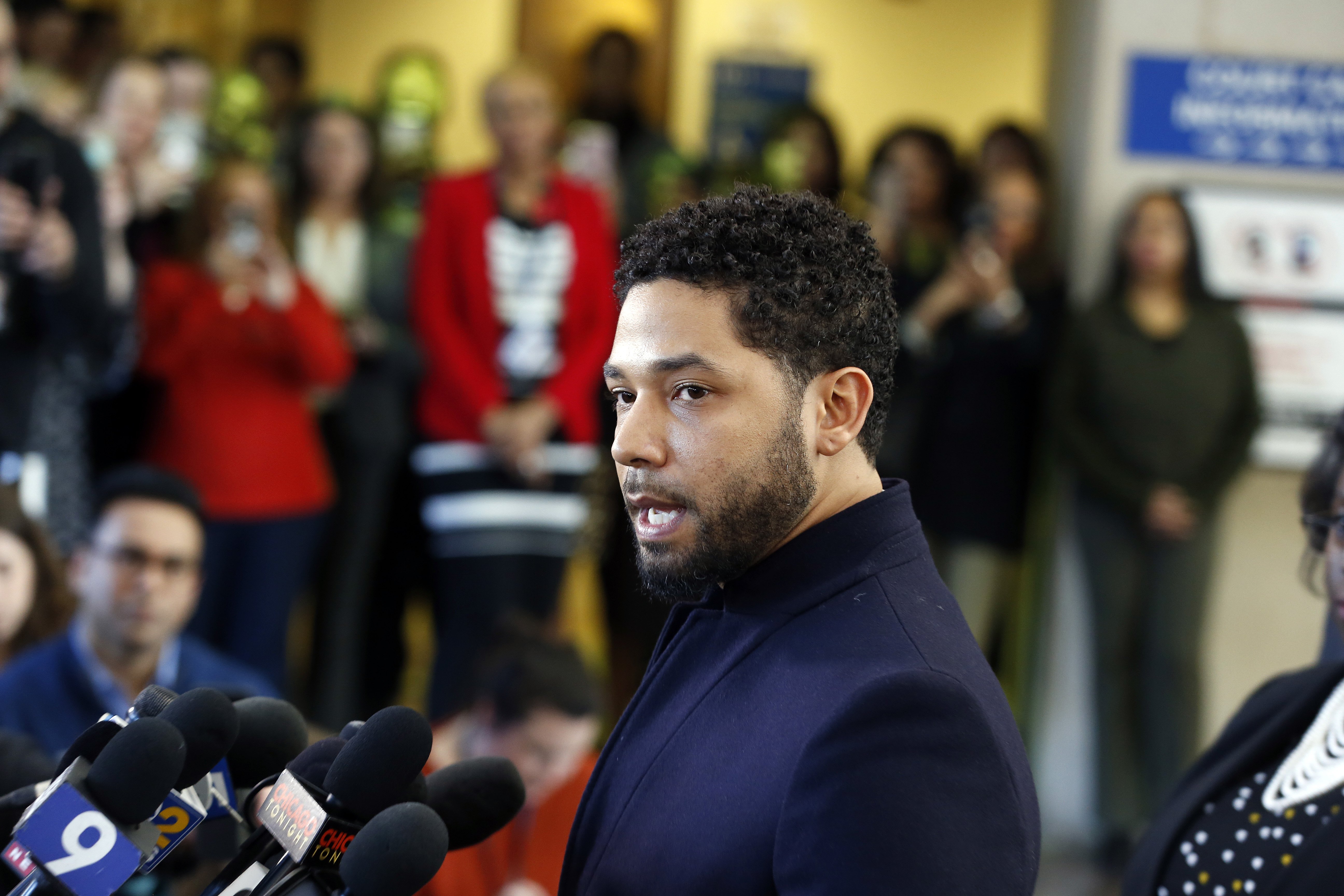 Jussie Smollett leaves after his court appearance at Leighton Courthouse on March 26, 2019 in Chicago, Illinois | Photo: Getty Images
He replied:
"No, man! Come on man ...racist people don't be jumping nobody in the polar vortex.... It's too cold. They say, 'we be racists in the spring.' "
He further explained:
"Cause there was like 10 seconds of footage, and he disappeared for two seconds. Then he reappears with the noose on his neck still holding the subway sandwich."
"He didn't let the Subway sandwich go," Morgan said. "I think it was pepperoni and cheese, I don't know." Fallon obliged that that was the giveaway showing Smollett's story to be false.
Morgan also pointed out that "racists don't watch 'Empire.' " The actor is also gay and claimed the attackers used both racial and homophobic slurs.
Since Smollett was cleared of all charges last week, comedians have been itching to make him the brunt of their jokes. The NAACP Image Awards saw Chris Rock presenting the Outstanding Comedy Series award on Saturday.
He told the audience:
"They said 'No Jussie Smollett jokes' ... What a waste of light skin. Do you know what I could do with that light skin? That curly hair? My career would be out of here! I'd be running Hollywood."
Morgan, on the other hand, went directly after Smollett, much like the President who was angered by the Cook County court's decision. President Donald Trump said the case was an "embarrassment" and will be reviewed by the FBI.
In contrast, Smollett's co-star Taraji P Henson was quite pleased about the results of the investigation, saying she was "happy that the truth has finally been set free."
Henson, 48, said that based on Smollett's track records she was "not going to jump on clickbait. She highlighted Smollet's community activism and said he wasn't "an attention-seeker."
The "Empire" actress was proud to stand by Smollett and criticised others who know Smollett for not doing the same. Gabourey Sidibe, who also stars on the show, was not one of those who turned against Smollett.
She responded to the dismissed charges with a post reading, "It's weird that y'all decided that the police were being 100% honest about this case." The details of why the charges were dropped have not been made public.
Meanwhile, Smollett will have to endure all the comedians itching to talk about his case. Of course, it's much better than having to face any jail time had things gone a different way.
Please fill in your e-mail so we can share with you our top stories!