Taraji P. Henson Speaks out after 'Empire' Co-Star Jussie Smollett's Surprise Reversal Is Announced
After the family of Jussie Smollett publicly spoke about his release, co-star Taraji P Henson and others also reacted to the unexpected news. 
Smollett had all 16 charges against him dropped on Tuesday at a Chicago court. Since his arrest on February 20, the actor insisted he was innocent of staging an attack on him by two men. 
The two men were identified as brothers and released days after appearing in court. Smollett, however, was said to have paid them off for the attack which he initially labeled as a hate crime. 
Henson, who stars alongside Smollett on the Fox drama "Empire," commented on the release saying that she always believed the 35-year-old was innocent.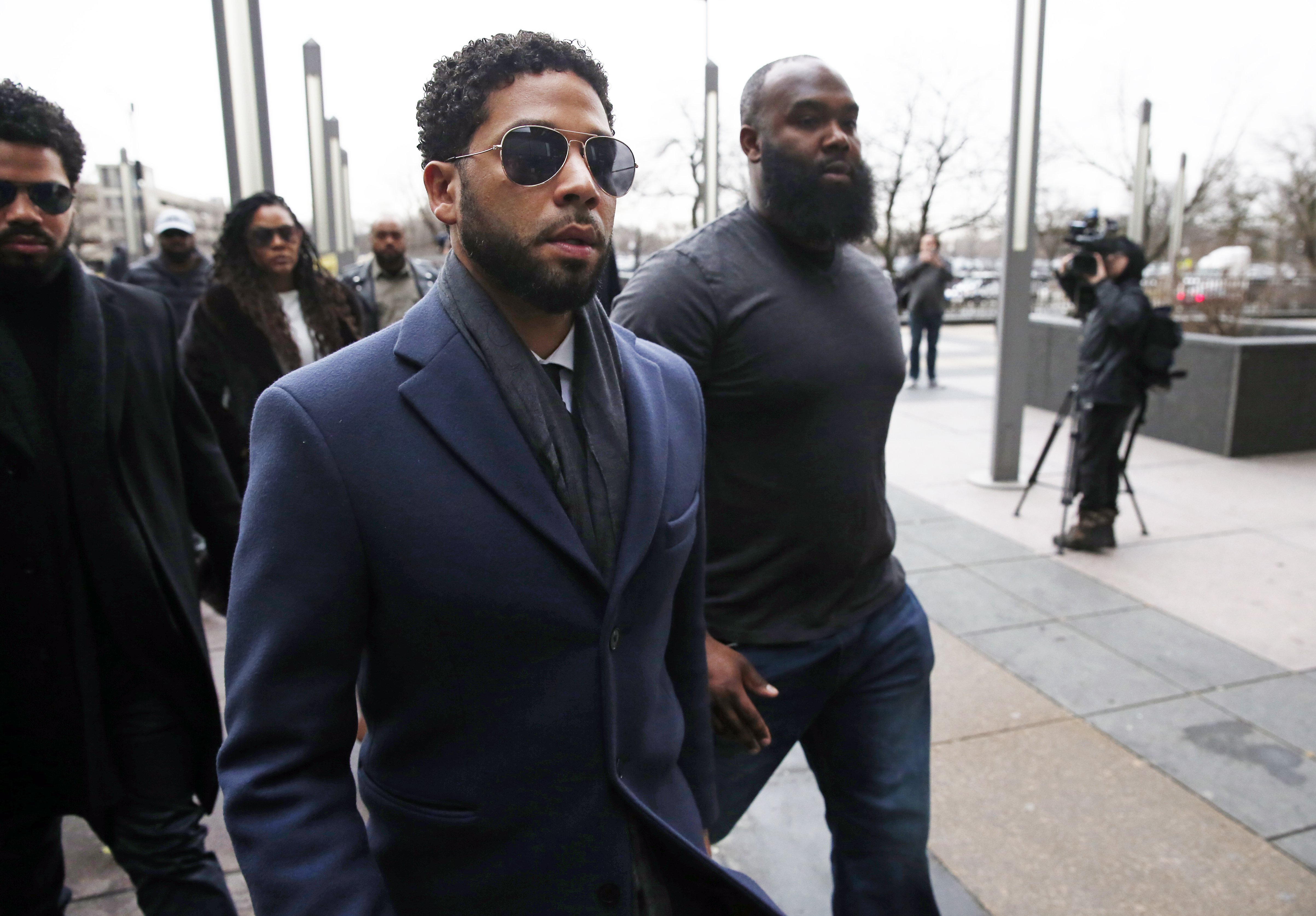 She began: "I'm happy that the truth has finally been set free, because I knew it all along. We're all happy for him, and thank God the truth prevailed."
The 48-year-old explained:
"I know him and I know his track record. I'm not going to jump on clickbait just because someone says something derogatory about a person I know and love. I'm not easily swayed like that. Those little clickbait [reports] weren't enough to deter me from his immaculate track record."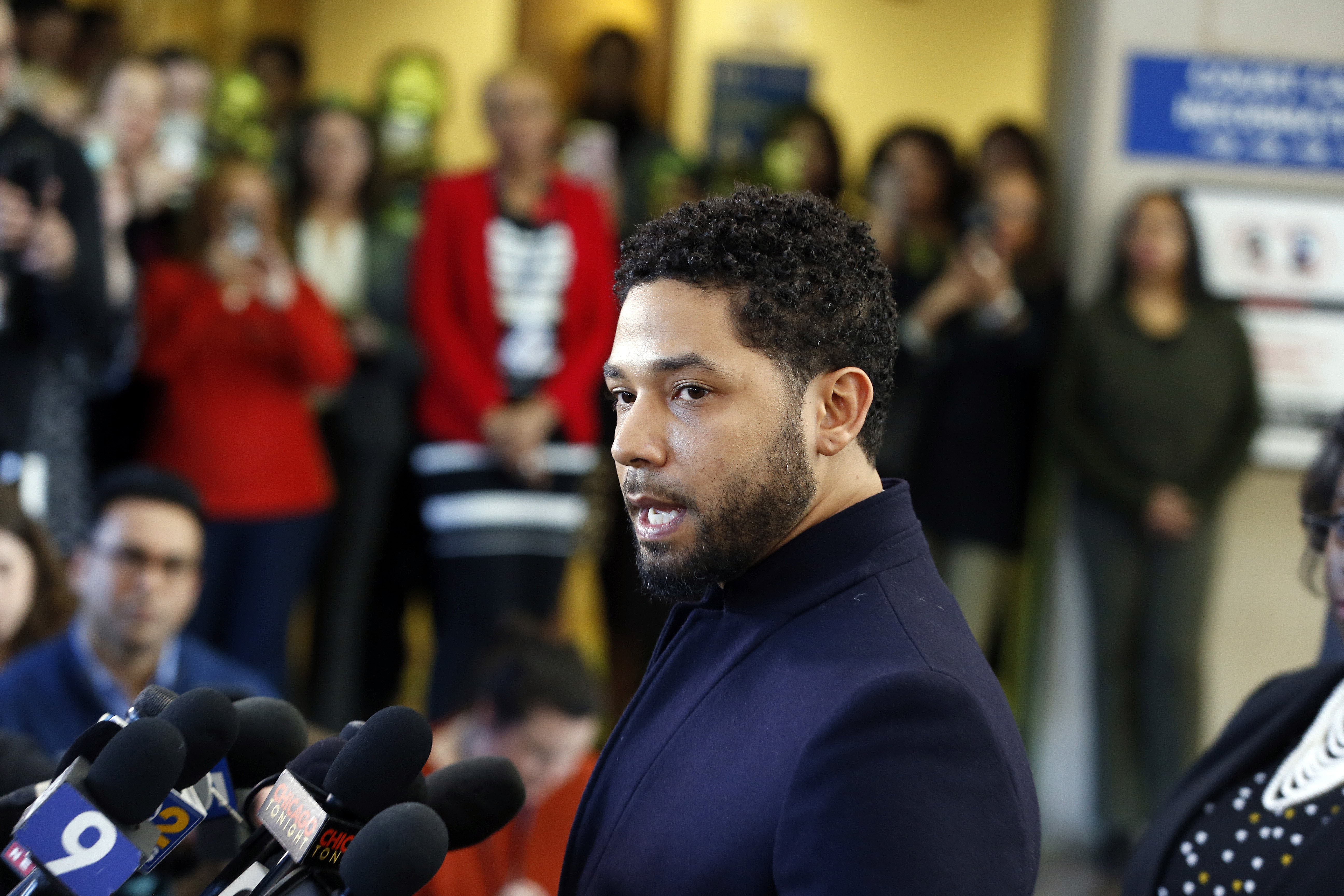 She continued: 
"I know the type of activism this young man does in his community, I know that he's a giver – he's not an attention-seeker. When I know someone, there's nothing you can say to make me flip on them, and that's what we miss in this world. We need people that stand by us."
Henson finally asked: "Whatever happened to that? Why are we so easy to believe strangers over people we know?"
Gabourey Sidibe, who plays Becky Williams on the show, also responded to the charges dropped against Smollett via an Instagram post: 
"It's weird that y'all decided that the police were being 100% honest about this case."
The show's director Ava DuVernay reflected similar sentiments long before the decision was made this week. She retweeted her words from last month when the news emerged. 
The tweet read: 
"Despite the inconsistencies, I can't blindly believe Chicago PD. The department that covered up shooting Laquan McDonald over a dozen times? That operated an off-site torture facility? That one? I'll wait. Whatever the outcome, this won't stop me from believing others. It can't."
I'll just put this right here. https://t.co/XVnDr9PraL

— Ava DuVernay (@ava) March 26, 2019
Finally, the show's writers wrote just three words in a picture tweet of a news clipping showing that the charges against Smollett were dropped. Before it, they put a winky face. 
"See y'all Wednesday" 
Smollett, who is both black and gay, said that it was Trump supporters who verbally and physically attacked him on January 29. Police later said the actor staged the attack because he was dissatisfied with the pay he received for "Empire." 
It is not clear as yet as to why exactly the prosecutors decided to drop the charges which they reportedly said should never have been filed in the first place.
😉 see y'all Wednesday. #empire #empirefox pic.twitter.com/jQUtsHcQBF

— Empire Writers (@EmpireWriters) March 26, 2019
Chicago Mayor Rahm Emanuel, as well as Police Superintendent Eddie Johnson, were angry at the outcome that came on Tuesday. Online, people were shocked to see the twist of events. 
Smollett's family also reacted to the news by releasing their own statement which read: 
"Our son and brother is an innocent man whose name and character has been unjustly smeared. Jussie is a son, a brother, a partner, a champion for human rights, and a genuine soul who would never be capable of what he was falsely accused of."
They also commented that "many were quick to rush to judgment before hearing the actual truth." It's now time, they said, to focus on "bringing the real perpetrators to justice."