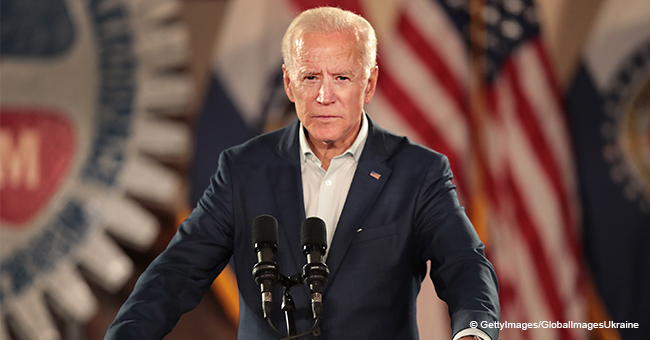 Joe Biden Accused of Inappropriate Actions by Two More Women

Two new women have come forward with their experiences with Joe Biden touching them and making them feel uncomfortable. The possible 2020 presidential candidate, although defended by others, may face difficulty running for candidacy.
Former Vice President, Joe Biden, faces two more allegations of touching women inappropriately, following his last two from Lucy Flores and Amy Lappos. There are now a total of four accusations facing the probable 2020 Democratic presidential candidate.
In a report by the New York Times, two women, D.J. Hill and Caitlyn Caruso, came forward with their own narratives depicting how the former vice president touched them inappropriately during two separate events.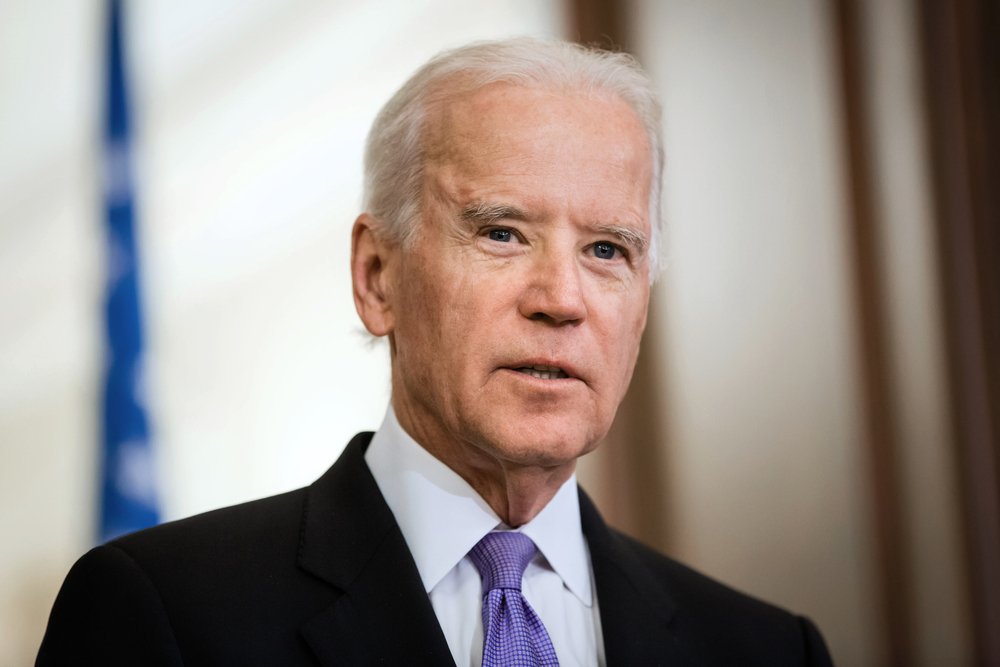 Vice President of USA Joe Biden during a meeting with President of Ukraine Petro Poroshenko in Kiev | Source: Shutterstock
59-year-old, D.J. Hill was first acquainted with Biden during a fundraising event in Minneapolis in 2012. Being the vice president, Hill wanted a photo, and so her husband, Robert, volunteered to photograph the two.
During the photo op, Hill felt Biden's hand moving from her shoulder down to her back, which made her feel "very uncomfortable." He husband was quick to notice what happened and acted by placing his hand in Biden's shoulder and making a joke.
Although Hill was aware of what happened, she did not judge the situation and instead said:
"Only he knows his intent."
She further added:
"If something makes you feel uncomfortable, you have to feel able to say it."
The last report, so far, came from Caitlyn Caruso, 22, whose encounter with Biden happened when she was a 19-year-old college student. Caruso was then at a sexual assault event at the University of Nevada, Las Vegas, speaking as a victim herself. According to the New York Times:
"Mr. Biden rested his hand on her thigh -- even as she squirmed in her seat to show her discomfort -- and hugged her 'just a little bit too long.'"
She did not expect that kind of behavior from Biden, who was them the pioneer of the Violence Against Women Act. She told the New York Times:
"It doesn't even really cross your mind that such person would dare perpetuate harm like that. These are supposed to be the people you can trust."
With all the accusations emerging, many people came to the defense of Bidden, who they truly believe is a good person, with no malicious intent.
Among those who have rushed to his defense are Stephane Carter and Erin Bilbray. Carter, the wife of former defense secretary Ashton B. Carter, cleared the air regarding a circulating photograph of her and Bidden with his hands on her shoulders.
Carter saw this gesture as nothing more than an attempt to support her, and nothing more.
On the hand, Bilbray, a former Democratic congressional candidate from Nevada, told New York Times that Biden hugged and kissed her on the head, but justified his actions as nothing more than support. She said:
"It was a very nurturing, supportive action."
"It was not anything other than that," she said.
Other personalities also used Twitter as a medium to defend Biden at a time where accusations are pouring in. Two of them were Meghan Mccain and Alyssa Milano, who said that Biden did not intend for the situation to blow out of proportion to something negative.
Prior to the different allegations, speculations point to Biden running for presidency in the 2020 elections. However, with Biden facing four accusations of inappropriately touching women, many are concerned for his viability to run for candidacy.
Speaker Nancy Pelosi reassured Biden's supporters that the allegations are do not mean disqualification for the possible 2020 candidate. She said:
"I don't think it's disqualifying. He has to understand in the world that we're in now that people's space is more important to them, and what's important is how they receive it and not necessarily how you intend it."
Additionally, Chuck Schumer, Senate Minority Leader said:
"Everyone deserves to be heard so I salute the women who have come forward to tell their stories."
He continued:
"When asked about candidates running, I've always said they should run if they want to and then the voters will weigh the pros and cons and decide for themselves."
Biden was initially surprised to hear the accusations, but these do not affect his decision on whether he should run for the 2020 elections or not.
Please fill in your e-mail so we can share with you our top stories!