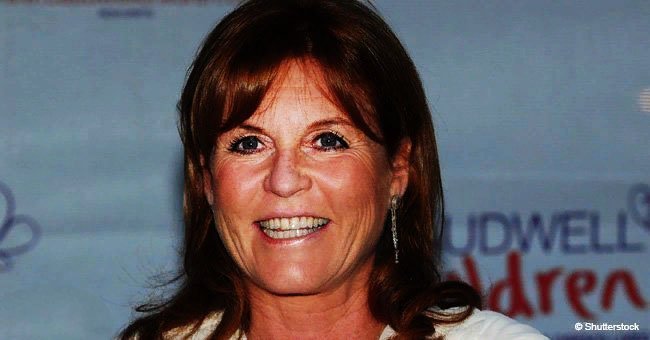 Sarah Ferguson and Ex-Husband Prince Andrew Still Share a Close Bond Two Decades after Divorce
Amidst rumors of the two getting back together after being divorced for more than two decades, Sarah Ferguson excited her social media followers with a loving message for her ex-husband.
Ever since the couple's infamous divorce, Ferguson and Andrew have remained friends, and they have a close relationship.
When Andrew was promoted Colonel in Chief of the Grenadier Guards, and he made his public debut in his new position at the Trooping of Colour celebrations back in June 2018.
By assuming his new role, Andrew is taking a big step, as he is taking over one of Prince Phillip's duties, his father.
On the occasion, Ferguson couldn't hide her pride, and she affectionately shared it with her fans on Instagram.
"Very proud of @hrhthedukeofyork Colonel of the Grenadier Guards," Ferguson captioned a series of photos where Andrew is seen performing his newest Royal duties.
Her caption, on which she also mentioned the two daughters she shares with her ex-husband, was seen as a sign of a possible romantic reunion between the former lovers.
"You and Andy should be together again... Clearly, something still there for you both," wrote a user in the comments section of Ferguson's post.
"Get remarried don't worry about what anyone else thinks you two are meant to be together," someone else added.
Some others focused on the great example they believe Ferguson is giving with her supporting relationship with her ex-husband.
A Royal fan wrote, "Love how supportive you are of him and the royal family. You seem so down to earth!"
Prince Andrew and his daughters were with the rest of the Royal family at the annual celebrations, but Ferguson wasn't in attendance.
Princess Eugenie, too, posted a photo on her Instagram account to congratulate her father. She shared a picture of him posing inside the palace in his Grenadier Guards uniform.
"A wonderful and proud day celebrating Her Majesty's birthday and @hrhthedukeofyork for his first Trooping the Colour as Colonel in Chief of the Grenadier Guards," she wrote.
Ferguson admitted a few years ago that she never wanted a divorce from Andrew, but the scandal that exposed her apparently having an affair with another man forced her to do it.
She was seen happily talking with Andrew and one of their daughters at the Royal Ascot and shared a picture from that event on Instagram.
"Great day with my family," wrote Ferguson, who was also seen having a chat with the Queen, whose friendship has always been cherished by the Duchess of York.
Ferguson and Andrew reunited again at the wedding of their daughter Eugenie and Jack Brooksbank back in October 2018.
Please fill in your e-mail so we can share with you our top stories!