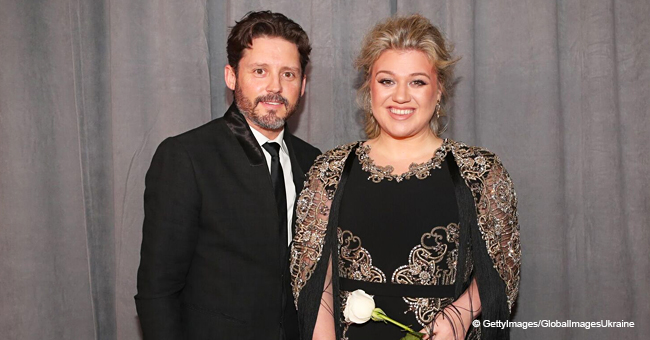 Kelly Clarkson Reveals How Her Husband Surprised Her at a Concert Pretending to Be a Guitarist
Brandon Blackstock did the sweetest thing for wife Kelly Clarkson during her "Meaning of Life" tour concert and it involves a guitar. The singer obviously did not see that coming!
While the singer was performing her 2015 single "Piece by Piece" during her concert, husband Brandon surprised her as he walked onto the stage with a guitar in his hands.
Brandon took place of the performing guitarist as his oblivious wife performed her number. She did not notice what was happening until she looked back to find her husband playing a faux guitar.
Meanwhile, Blackstock remained on stage and let out occasional bursts of laughter while he continued to strum his guitar as the singer finished the performance.
The singer addressed her fans on Facebook, sharing that her husband "totally surprised" her playing a faux guitar.
"People that are tuning in… my husband just totally surprised me playing a faux guitar on 'Piece By Piece' and I lost my mind in the tent back there. It's totally fine. Get your crap together."
Brandon and Kelly first met at a rehearsal for the Academy of Country Music Awards in 2006 where Kelly was performing a duet of "What Hurts the Most" with Rascal Flatts. The couple got married in 2013 and has been going strong ever since.
Kelly shared with her audience how the final concert was "bittersweet" during her "A Minute & A Glass Of Wine" segment on the tour.
"This has been the most amazing tour that I've ever been a part of, getting to tour a record I've wanted to make since I was a little kid. And just being so phenomenally blessed. I come from nothing. I always get like this, I cry all the time," she said, pouring her heart out.
"Meaning of Life Tour", which was her first concert in three years, kicked off in January. It was named after her eighth studio album "Meaning of Life."
Please fill in your e-mail so we can share with you our top stories!