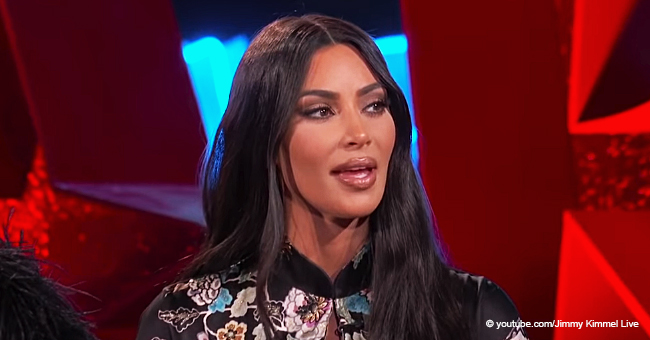 Kim Kardashian Explains Why She Is Famous to Her Daughter North West and It's Hilarious

Reality superstar Kim Kardashian had a cringe-worthy way of explaining to her daughter North West the reason for her fame.
When North West, 5, asked her why they are always followed by paparazzi, Kim answered: "To get very technical—my name is Kim Kardashian. And Daddy is Kanye West. And Daddy is a singer, performer, artiste. Mommy has so many talents I can't even begin to name them."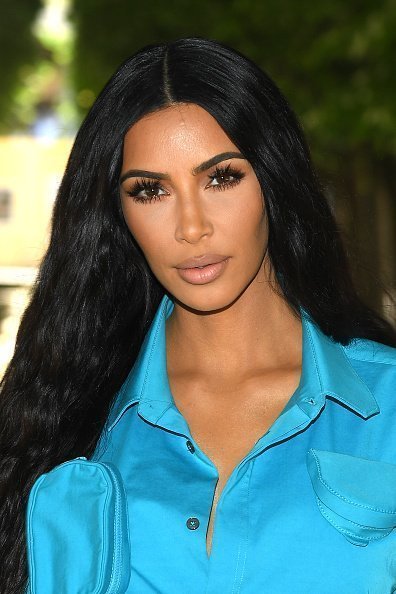 Kim Kardashian at the Louis Vuitton Menswear Spring/Summer 2019 show on June 21, 2018 in Paris, France | Photo: Getty Images
The 38-year-old "Keeping Up With the Kardashian" star talked about this encounter later in an interview with Jimmy Kimmel.
"I was obviously a little bit joking," she said. "As they get older, we'll continue to have that conversation and just explain to them."
It's no secret what launched Kim into fame. Once an assistant to Paris Hilton, Kim became an instant celebrity, thanks to a sex tape.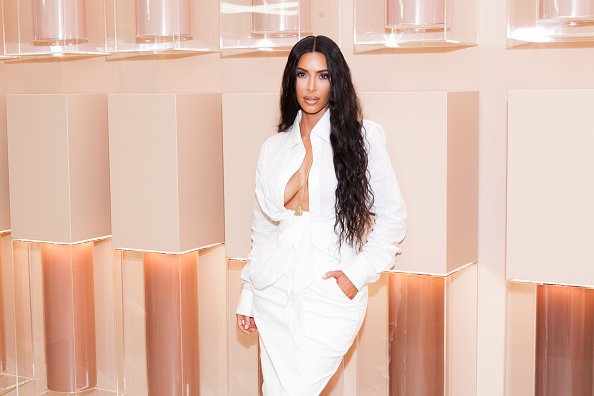 Kim Kardashian at Westfield Century City in Los Angeles on June 20th, 2018 | Photo: Getty Images
FUNNY NORTH WEST MOMENT
Kim also shared about what North West feels about being a baby celebrity, saying:
"The other day I took North to a wedding, and she was rolling down the window and going, 'Kim Kardashian's in here!' like, screaming to all the drivers, saying: 'Hi! I'm North West! Kanye West is my dad!' And I was just like, 'Oh my gosh,' rolling up the window and putting on the child lock."
In a previous episode of "Keeping Up with the Kardashians," Kim revealed that gun violence in America has made her afraid of having more children. She expressed her anxiety over school shootings.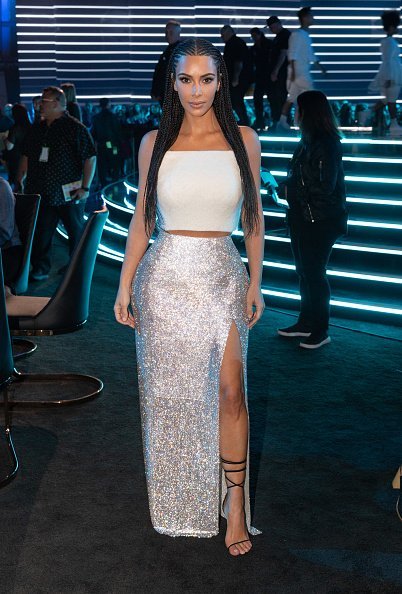 Kim Kardashian at Barker Hangar on June 16, 2018 in Santa Monica, California | Photo: Getty Images
"The world is just so different now than when I grew up, so I've been kind of hesitant about having more kids," Kim said.
"Just because it literally keeps me up at night thinking about how my kids will survive in a crazy world like this. Lately, there have been so many devastating school shootings."
"As a parent, the thought of bringing your kid to school and having them not come home because of a senseless shooting is something that definitely consumes me," she continued.
THE FAMOUS TRIO
Kim recently pleased fans after she posted the first-ever photo of Chicago West, True Thompson, and Stormi Webster together.
The adorable snap was shared with the socialite's fans and followers on Instagram on September 14, 2018.
The photo has gathered over five million likes, proof that the next generation of Kardashians is already powerful enough to have its own legion of followers.
Please fill in your e-mail so we can share with you our top stories!