Prince Harry Makes 3-Year-Old Baby Smile in a Hilarious Video Proving He's Ready to Become a Dad
Prince Harry charms a three-month-old into smiling at him as he visits YMCA South Ealing in West London, and the verdict is that he is ready to be a father.
The verdict is out on Prince Harry, and the popular opinion is that the Duke of Sussex is ready to become a father. The Prince is one of the most loved public figures in the world, and he added more goodwill to himself when he interacted with a three-month-old baby.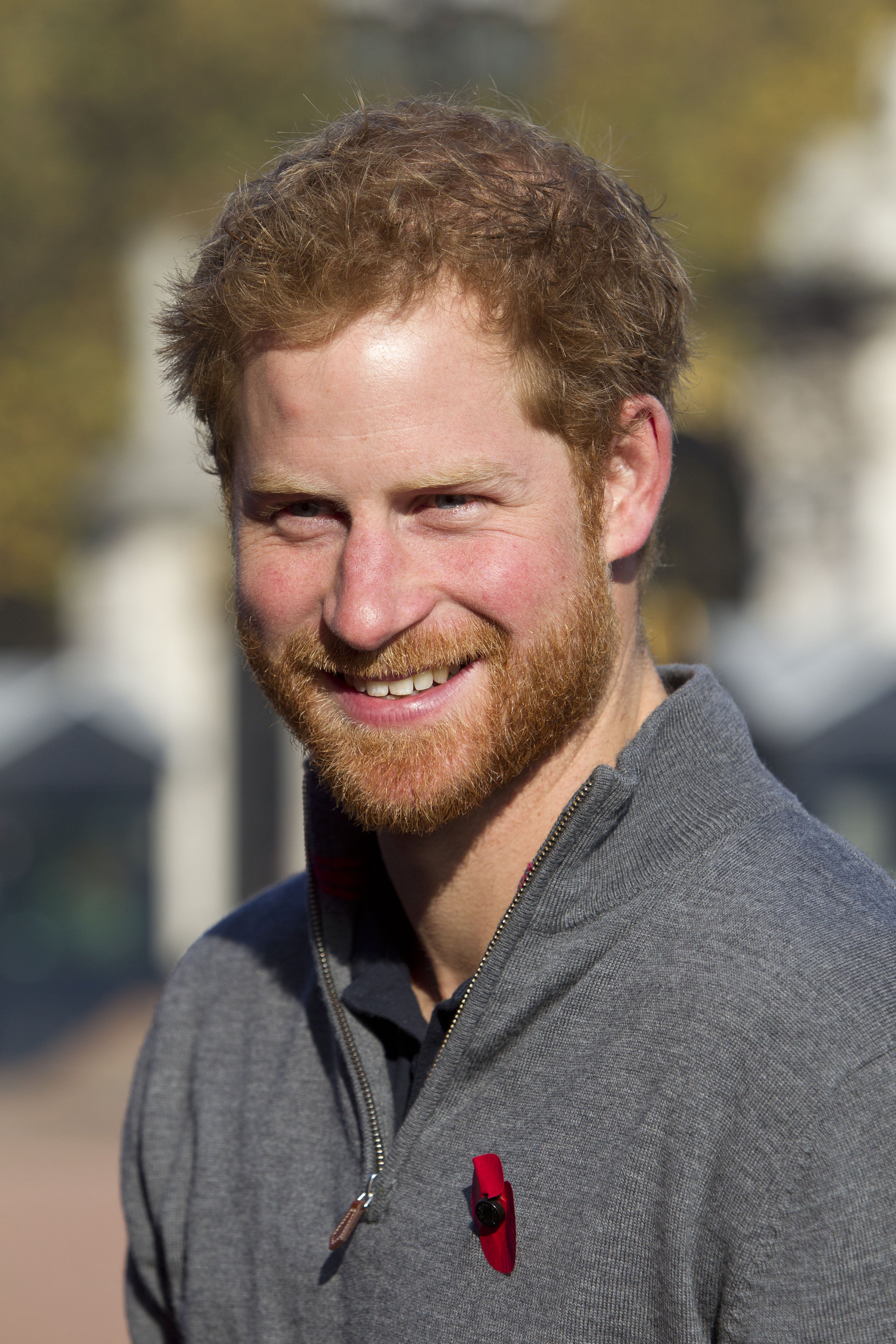 Prince Harry visited YMCA South Ealing in West London alone on Wednesday as part of his commitment to addressing mental health issues plaguing young adults and children.
At the YMCA, the Duke met a young mother, Maria Ahmad, and her daughter, Naz. He couched to speak with the mother-daughter duo, and after saying hello asked the baby's name.
On being told the name, the Prince repeated it, causing the little girl to smile and giggle at him. Next, he asked the smiling mother if Naz sleeps, to which she responded, "Sometimes."
The 34-year-old then made funny sounds that made the baby laugh again. At the end of the exchange, Prince Harry tickled her belly, adding "I love that face."
The Duke of Sussex will meet organisations supporting the mental health of teenagers and young adults as part of his ongoing work to promote greater openness around mental health at @ymca Ealing today. pic.twitter.com/au9FWVT6jy

— Rebecca English (@RE_DailyMail) April 3, 2019
The Duke's actions had all the mothers who sat watching, smiling, and Rebecca English of the "Daily Mail" posted a video of the exchange on her Twitter account.
And with only weeks to go, Harry was clearly VERY broody! pic.twitter.com/tRv4l7q1GH

— Rebecca English (@RE_DailyMail) April 3, 2019
The video met with positive reviews, with one of her followers replying
"He is the male version of Diana."
Another wrote,
"He is just lovely and comfortable with children."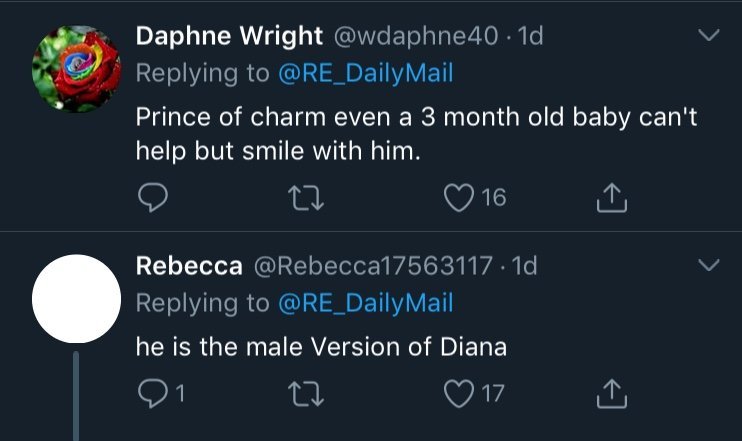 Others read:
"Really adorable, he loves children, and it shows,"
"Prince of charm, even a three-month-old baby, can't help but smile at him."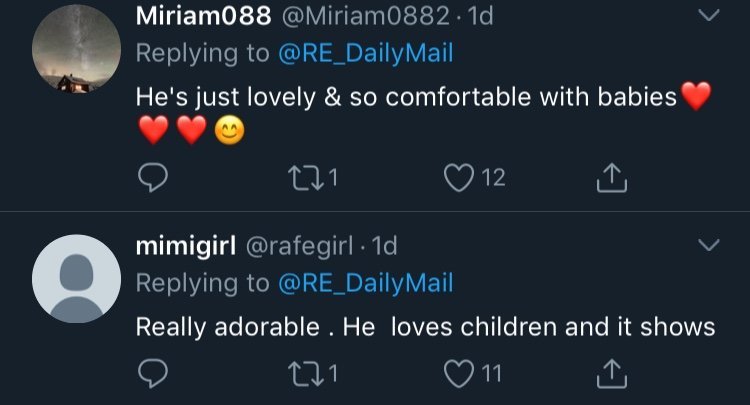 Prince Harry wrote about the event on his new Instagram page which he shares with his wife, Meghan Markle (it got a million followers within six hours, (breaking Guinness World Record) expressing his delight on the visit.
The Duke wrote that it requires courage, strength, and honesty to talk about mental health issues, but doing so is the key to dealing with them. He asked those with the issues not to be ashamed to have a conversation about how they feel, but should be:
"Be empowered to share your story, and you will see that you are not alone."
Prince Harry didn't only discuss health issues; the charming Prince participated in a "Ballet Challenge" with children. It required him standing on one leg with a disc on his head.
He also chatted with the children, asking them what they love about ballet, he was able to coax an answer out of a shy five-year-old, Arya Twydell. The Duke ended his visit by telling his young friends they deserved gold stars.