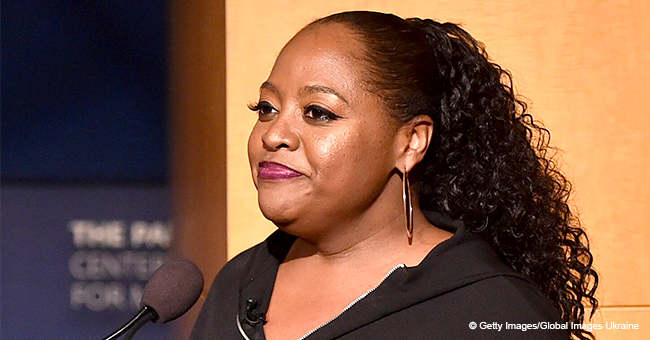 Sherri Shepherd Reveals Why Former 'The View' Co-Host Made Her Cry for '3 Years Straight'
Sherri Shepherd shares about her life on "The View" after a tell-all book revealed all their antics. During an interview with ET, she shares why one of her co-hosts made her cry for three whole years.
ET's Lauren Zima interviewed Shepherd on the set of the "Best Ever Trivia Show," where she spoke about the new book called "Ladies Who Punch: The Explosive Inside Story of The View."
The book was written by journalist Ramin Setoodeh, who grants "The View" fans with insider information about the lives of the women who headline it every day.
The book includes the wild antics, personal disagreements, and show-stopping feuds that surrounded the ABC show for more than two decades.
According to Shepherd, she hasn't read the book but doesn't need to because she's lived eight to nine years of her life being a part of it.
Shepherd hosted the hit show from 2007 to 2014, alongside Barbara Walters, Jenny McCarthy, and Rosie O'Donnell.
. Shepherd and Walters
In the book, McCarthy shared her horror stories about working with Walters, and Shepherd agreed that she cried for "three years straight" because of her co-host.
However, she assures everyone that those tears were not because she was having a hard time, but because she was experiencing tough love from her dear mentor and friend.
"Barbara Walters was tough on the people that she loved and she helped me find my voice. So I will forever be indebted to Barbara Walters, Whoopi Goldberg, Joy Behar, Elisabeth Hasselbeck, and Jenny McCarthy for the time that I had on "The View" because what I have now is because of "The View."
She adds that while she never spoke about her feuds publicly, she did have a fair share of them. As she mentioned, she did cry for three years but in the end, she was able to find her voice.
Shepherd and O'Donnell
Shepherd also made sure to appreciate O'Donnell, who helped her fight for equal pay with the rest of her co-hosts.
"If you're doing the same thing as me, I'm going to tell you what I'm making because I want you to make that and more because it helps other women negotiate. And what I appreciate is that Rosie helped negotiate my salary, and had she not, I would have been making nothing. I was struggling and broke, and I will always appreciate that about Rosie O'Donnell."
At the end of the day, different people will always interpret their experiences differently, and according to Shepherd, that's okay.
Please fill in your e-mail so we can share with you our top stories!